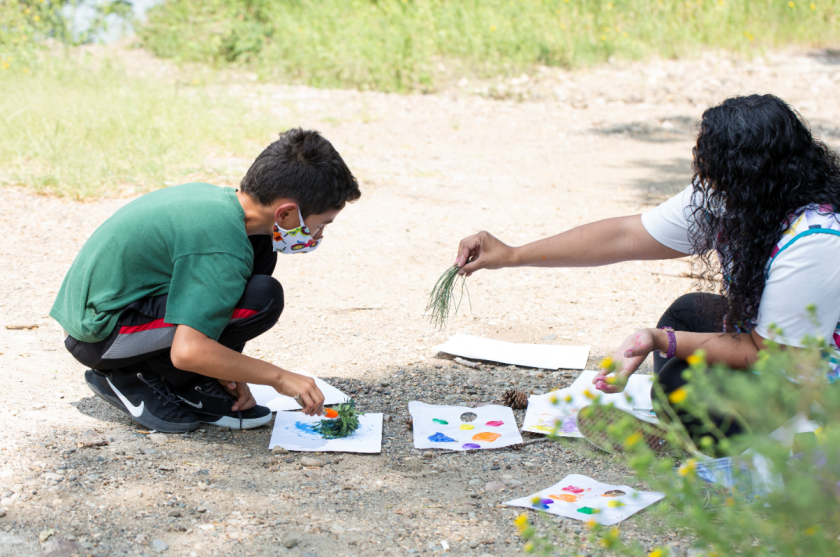 Before the start of the 2020-21 school year, St. Joseph's Indian School's art teacher, Rachel, said she was worried what her classroom might look like.
"The arts can sometimes get overlooked by the general public during a normal time, so with the addition of a pandemic, I worried I was not going to have all the supplies I needed," she said. "But, I'm so glad I worried for nothing."
Donations of art supplies have been pouring in at St. Joseph's and it's brought deep breaths of relief to Rachel and students. Rachel noted one donor sent enough sketchbooks for each of her fourth graders to have one of their very own, which made them extra excited.
"They were like, 'Do we get to keep these!? This is the best day of my life!' and it was so fun to see them so excited and eager to use them," said Rachel.
Colorful paints, yarn, colored pencils and more have also been donated and are filling the art room, which has allowed Rachel to host fun projects for students. Most recently, students participated in a texture lesson where they made paintbrushes out of unordinary objects and got their hands right in the thick of it all.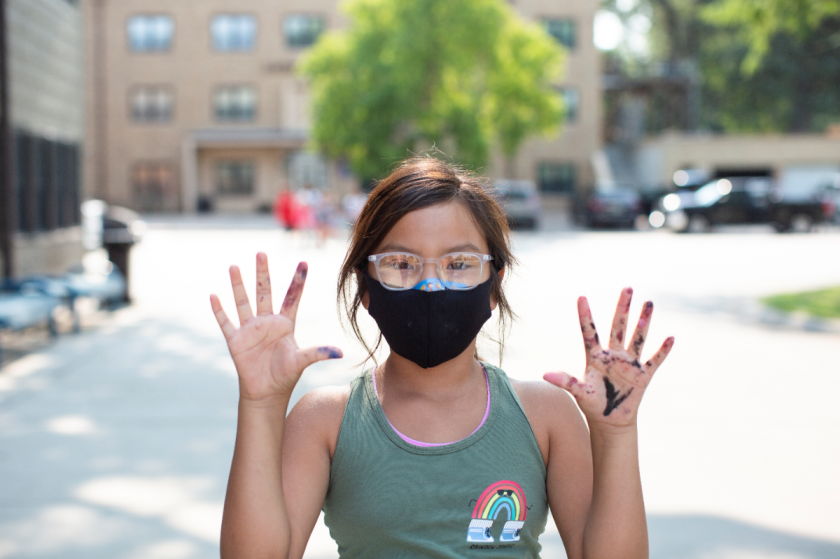 "Kids need hands-on, messy art," said Rachel. "Honestly, now more than ever."
Along with helping children develop fine and gross motor skills, art can be very therapeutic — especially for children. During the extended leave last spring, Rachel had to host online art lessons. These were still educational and fun, but they lacked that extra sensory element of touch. Now that children are back at St. Joseph's and classes are in session, children can once again work through an art project in-person, and experience healing, or just a slower pace to regroup and center.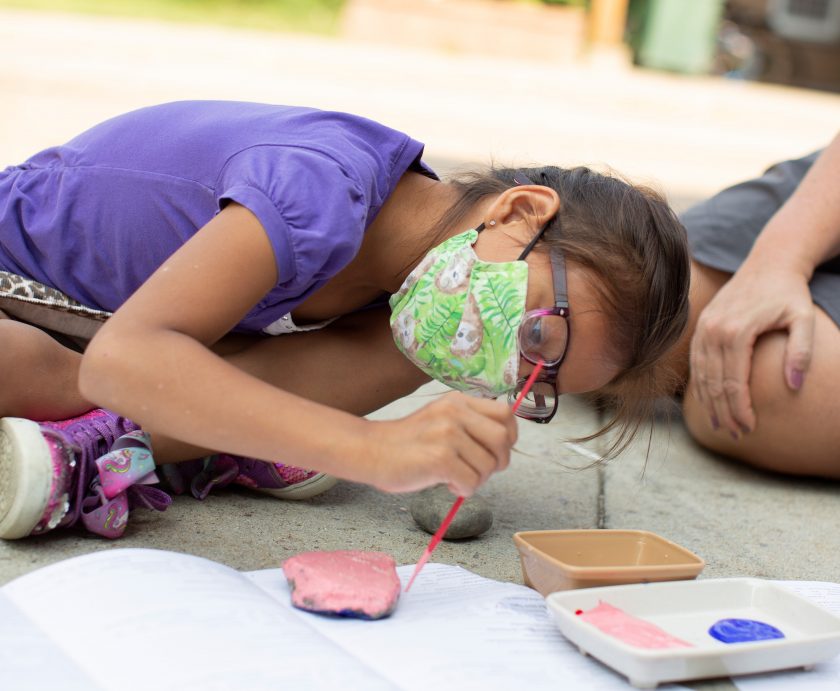 "With all that is going on in the world around us, now more than ever I feel it's important to have art," said Rachel.
Unfortunately, not every classroom across the country has this same opportunity. Budget cuts due to COVID-19 have electives, music and art classes often getting pushed to the backburner. In other art circles Rachel is a part of, she said so many are scrambling with tight budgets and an even smaller supply set. She feels so thankful for St. Joseph's and donors who continue to support the needs of her classroom.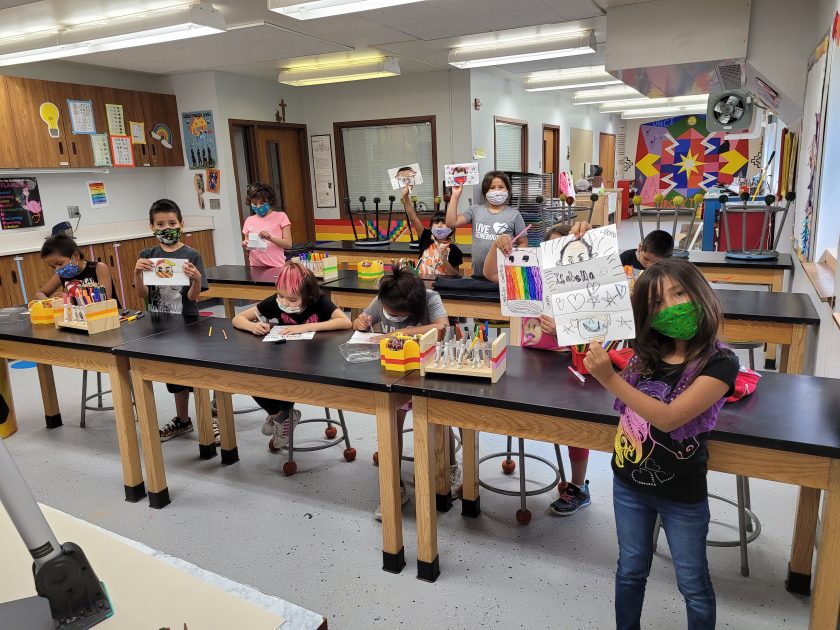 "It's really nice to work somewhere where people value the arts and that I have access to such great supplies," said Rachel. "I'm really humbled by how many people have remembered the arts during this time. It's just been awesome!"
Philámayaye — thank you — to all the art lovers who continue to support St. Joseph's Indian School. Rachel and her students think of you every time they pick up a colored pencil, brush or sketchbook.