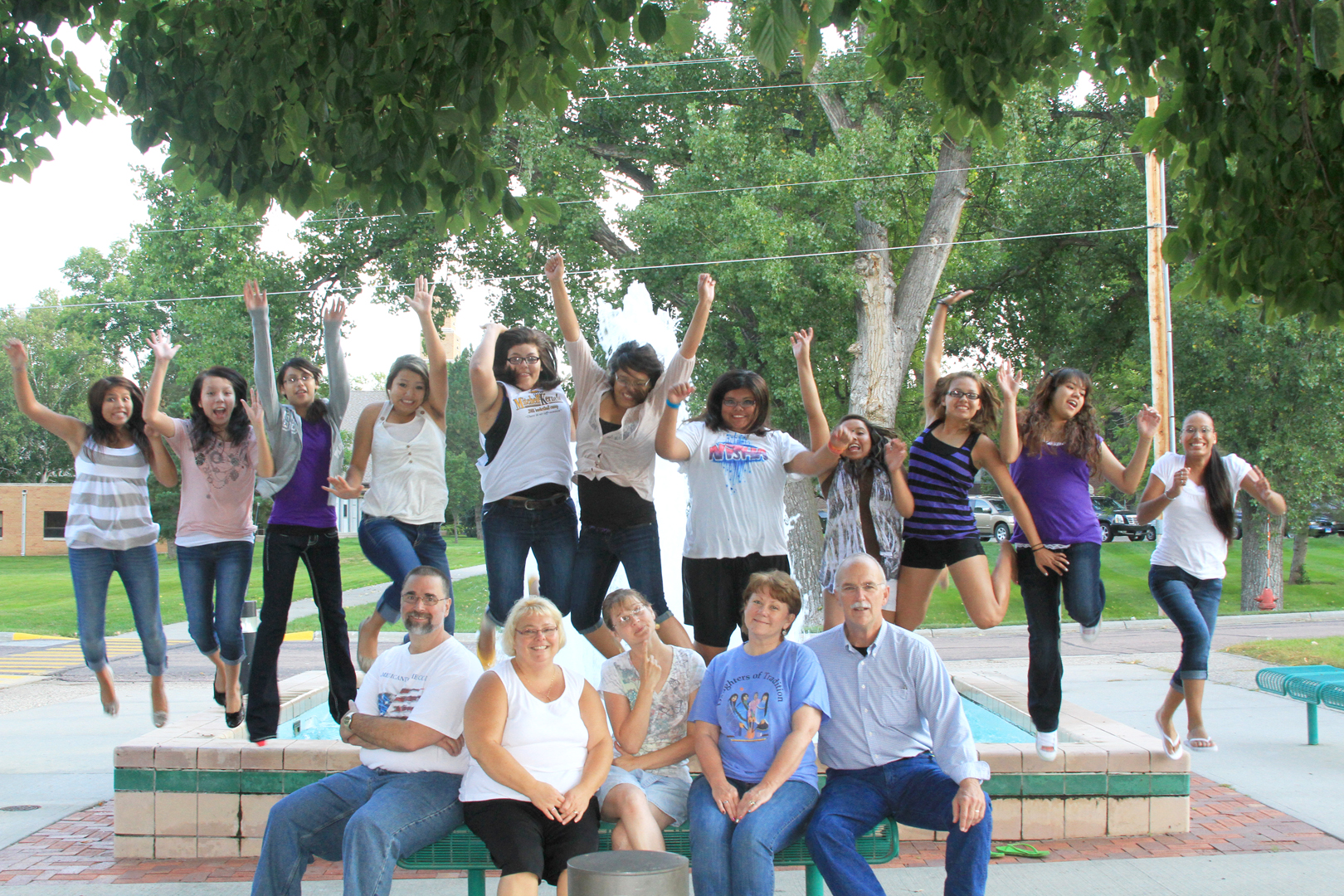 Hello!  My name is Claire, and I work in both high school girls' homes.  One question people often ask me is, "How can you do it?"  As a houseparent for 21 teenage girls, I used to ask myself that question a lot.  Literally.
My first year here my houseparent key was marked YB1, so every time I went to open the door to work, I was confronted with the question, "Why be one?"  Apparently after three and a half years, I have answered that question sufficiently well.  My key now reads YA1.  I figure if I can say, "Yay I'm one!" every day, I must be doing something right.
So how do I/we do it?  In some ways, we do what most parents do— we're there when the kids get up in the morning and again when they go to bed at night.   We have to tell them they are beautiful enough, so please get out of the bathroom before they miss the bus.  We're super fans, chauffeurs, cooks and coaches.  We share their prayers, troubles and triumphs.  Of course, most parents don't have 10 teenage girls.  Then again, most parents don't co-parent with 4-6 other people who get regularly breaks and who meet every week to talk about what we are doing and why.
The first step to houseparenting is to care.  Usually, that's easy because we have such wonderful kids to work with.  Sometimes caring is hard—we have to care enough to let a kid be really angry in our presence, especially when it is not our fault and even when it is.  We have to care enough to swallow our pride and admit when we make mistakes.   We have to care enough to be curious when we don't know what is going on with a kid.  We've have to care enough to let kids make mistakes and pay the price sometimes.
As houseparents, we have to get creative.  Whether that's figuring out what to make for supper—knowing that this one hates onions and that one hates cheese—or finding a way to cook dinner, cheer on the basketball team, get homework done and have everyone into bed at a decent hour.  Sometimes, it's just a matter of knowing that this kid doesn't want hugs but will accept a mug of tea (only one sugar, thank you).
What really makes houseparenting possible is our ability to really focus on our kids.  By this I mean, we don't have to worry about medical bills, leaky faucets or running out of groceries.  As houseparents, we are supported by thousands of donors and an incredible staff that makes sure these needs are met every day.  We are careful stewards of course, and we track our budgets to make sure we are making wise use of our resources.  OK, so when we are WAY OVER budget for allowance because our kids are getting fantastic grades, we are all secretly gleeful.  And I don't think donors will mind one bit.
So, thank you to all the people who make it possible for me to do the job I love.