Fall seems to kick off meeting season for the local diocese. I traveled to Mitchell, South Dakota yesterday for a priest meeting with the Vicar for Clergy and to Sioux Falls today for a meeting on vocations. Both were worth the time and distances.
While much has been in the news about priests' misbehavior, as a group, priests tend to have some of the highest rankings of job satisfaction and there was a good spirit among the group. We shared about other priests who positively impacted our lives and vocations. My pastor, Fr. Letko, served in my home parish for 42 years, so he was the only priest I knew and a real institution. I don't remember a lot of his homilies, but I remember him driving the school bus, cutting the grass and dropping by to visit people in their homes every once in a while. He was a real part of the community, and that was a strong formative influence on me.
The vocation meeting, was a gathering of the religious communities that work in the diocese gathered, both of men and women. Again, lots of caring people, doing some good work to serve both the church and people in need. We keep praying that we can live lives of faith that inspire others to search for God within the context of religious life.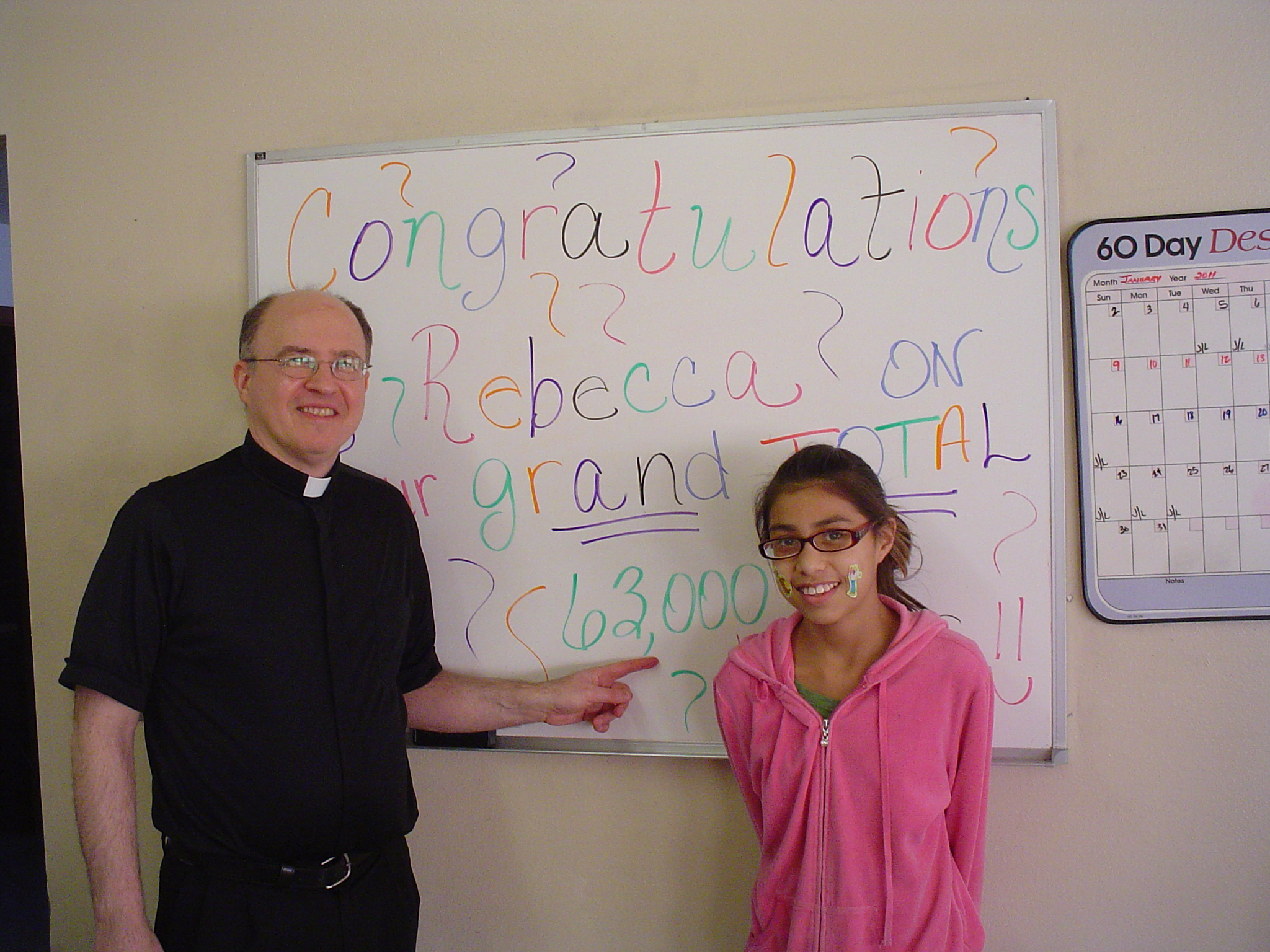 I did get in some time with the students. I had supper with William Home (4th-5th grade girls). They were cutting soup labels when I arrived – saving up for prizes for both the home and themselves individually.
At the office, a couple of our high school girls dropped by to talk. Erin and Danisha are both seniors, and starting to plan for senior pictures. I happened to have my high school yearbook on the bookshelf and opened it up where they both got a good laugh at how I looked many years ago. It lead to lots of stories and sharing.