Wow, this year is going by so fast! There have been a lot of great things happening around St. Joseph's Indian School. First I want to tell you
that Fast ForWord is going great, thanks to all of your generosity and support.
Next I would like to tell you about a wonderful opportunity we have to start a new group here at St. Joseph's. We are now sponsoring two National Honors Society programs!
We are pleased and honored to welcome seven outstanding students to the National Elementary Honor Society for grades 4 – 6. We are equally pleased and honored to welcome eight outstanding students in grades 7-8.
Congratulations everyone!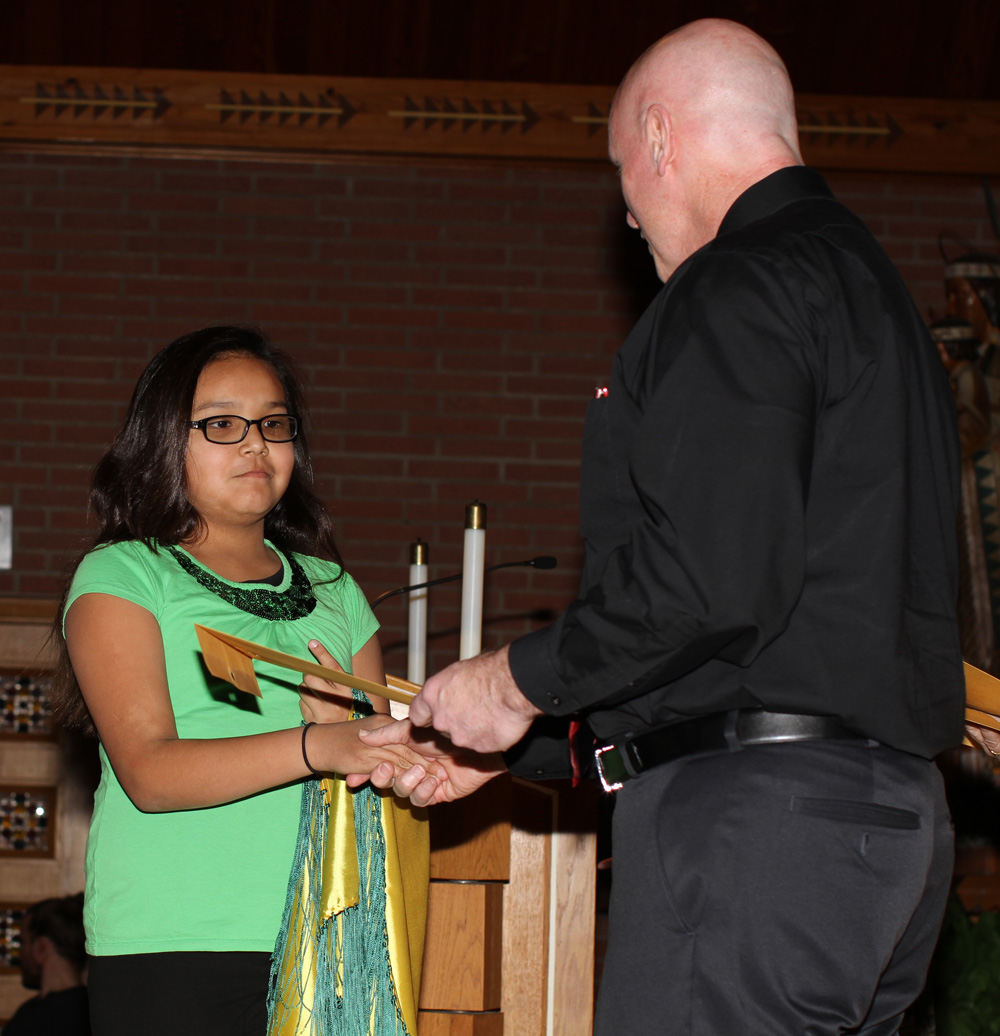 In order for students to be recommended for nomination – which is a SUPER honor in itself – they must have a GPA of 3.0 or above. There were 29 students in grades 4 -8 who earned that distinction.
Next, the students had to fill out a packet of information describing how they serve their community, and provide leadership, their responsibilities around school and home, as well as sports and extracurricular activities they have participated in.
Those packets then went to yet another committee comprised of one teacher, one administrator, and one houseparent. They each rated the packets on a 1 – 4 scale. Those numbers were added together and divided by 3. Our ceiling was 3.5 for membership. They all were so very close!
We had our first induction ceremony on Friday. It was truly a memorable event for our students! Parents were encouraged to come and we had our whole student body there. We will start meetings soon to elect our officers. Please keep us in your prayers, that we may work together for the benefit of others.