To get an early start on Valentine's Day, we had our Sobriety Celebrations tonight in the Rec Center. Grades one through five participated in a carnival.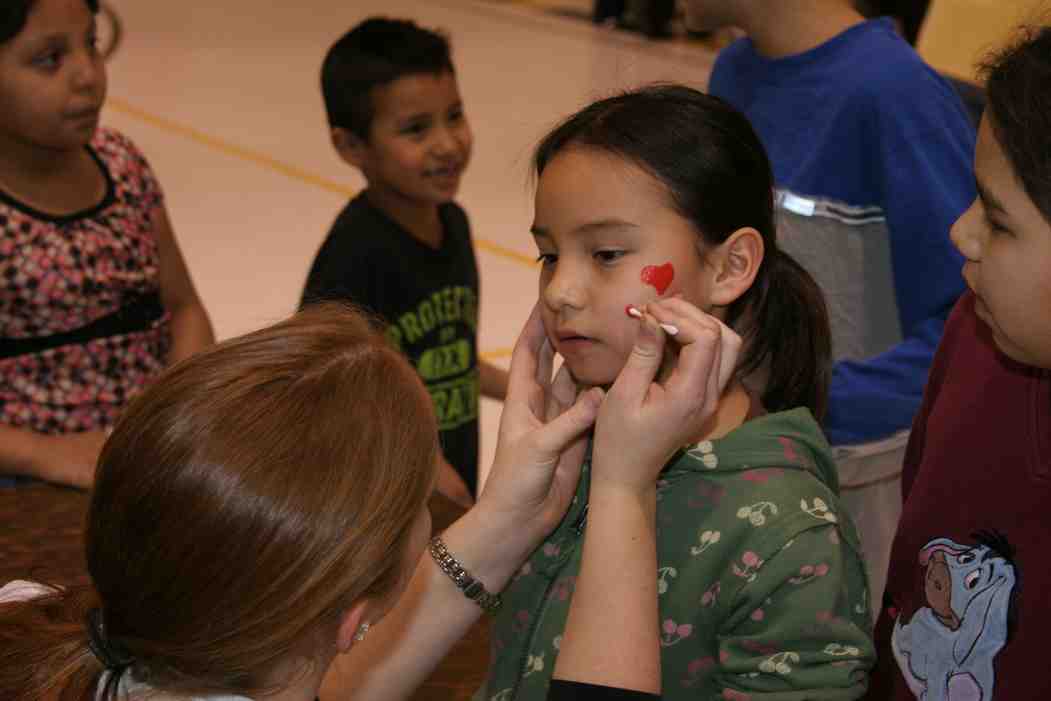 We've accumulated a nice collection of books, stuffed animals, balls and other fun items that donors have sent in, and we were able to use those for prizes. Some games required skill, like tossing bean bags into coffee cans. Some games required luck, like the cake walk–which proved to be the most popular game. Other booths, like the one with a clothes pin at the end of a fishing pole, provided a winner every time. Our older students volunteered their time to set up a face painting booth, and kids came away from there with colorful hearts, lightning bolts and other fun decor on their cheek or forehead.  What I enjoy most was the level of laughter and enjoyment I could hear when I walked into the gym.
Later, our junior high and high school students had a dance from 7:00 – 9:00. One of the houseparents joked that we should only schedule dances for a half hour because the students never really dance until the last half hour anyway. But many did enjoy the chance to socialize and relax. Each of the homes made Valentine's Day treats, and I was amazed at the creativity. Some of the cookies and cupcakes were almost too beautiful to eat. Almost. I limited myself to one luscious cupcake.
The DJ was taking requests and I asked the rhetorical question, "So how many waltzes do you have on your playlist?" Most of our students like hip-hop music, and we do screen the songs to make sure the language is appropriate. During the fast songs the students formed a circle, and take turns stepping out into the center to bust a move or two. During the few quiet and slow songs we found out who the latest boyfriend & girlfriend pairings are. We did have one song where all the staff were asked to get out on the floor and show the students what we could do. I enjoy dancing and it's getting much easier for me to move around as the nerves in my foot and leg bounce back since the surgery. So I stepped into the spotlight briefly as well.