Hello from Mike and the William Home! We are one of St. Joseph's 4th and 5th grade girls' homes. We have 12 Lakota (Sioux) girls living here and this is my eleventh year as a houseparent at St. Joseph's Indian School.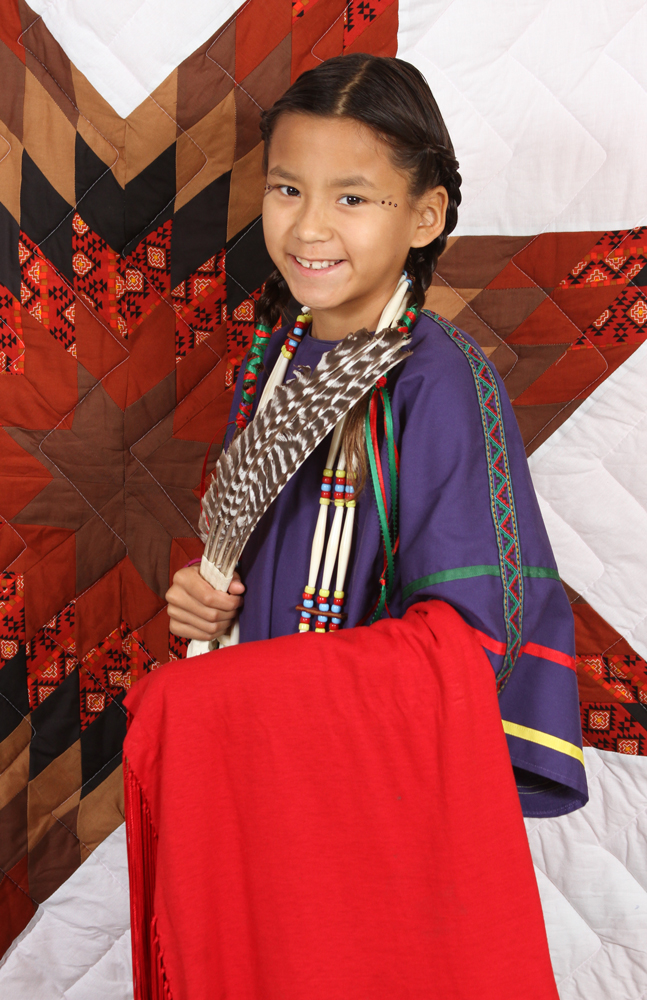 It is hard to believe, but we are in the last week of the first quarter of school already.  It has been a very hectic schedule so far and we are having a lot of fun.  Some of the highlights for us have been St. Joseph's annual powwow, where we had the opportunity to be one of the homes that donors toured as part of the scheduled activities.
The girls spent Friday evening making cupcakes and bars to serve to our guests, and showed them around our newly remodeled home on Saturday.  Seven of our girls danced at powwow – Kyla brought home first place in Traditional and Shawnna was runner-up to be Junior Miss St. Joseph's!  One of our houseparents, Jessica, had a baby in September. She is away being a mom until mid-November.  While she is gone, Zee is filling in for her.  Zee is a new staff member who is originally from South Africa.
We are also off and running – or I guess walking – with the William Home fitness program.  Last year, the girls walked 20,000 laps in the gym, which is equal to 1,000 miles.  We will keep you updated on our progress as the year goes on.
Basketball season for the girls is just a few weeks away. They are getting anxious to start and have been getting in some shooting when we have gym time on the weekends. Our first game is scheduled for November 7 at Crow Creek.
We hope all is well for you! A big thank you to all the donors who took the time to visit the William home and St. Joseph's campus during powwow.
God Bless,
William Home girls and staff