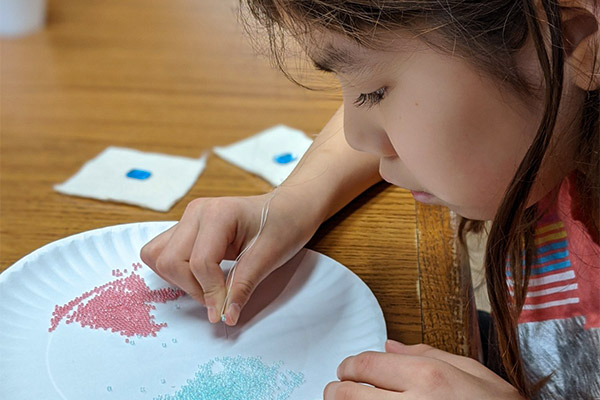 Beading isn't only a traditional form of art for Native American people, it's also a fun and relaxing activity for students at St. Joseph's Indian School.
Catherine, a St. Joseph's houseparent, recently organized a day of beading lessons for the girls in her home and another campus home. She worked hard around activity schedules and winter weather to coordinate the lessons. Jackie, a parent of a St. Joseph's student, traveled from North Dakota to teach the girls the basics of beading.
When the day for beading arrived, Jackie brought extra supplies needed for the students to make their own creations and some of her own completed projects for the girls to see.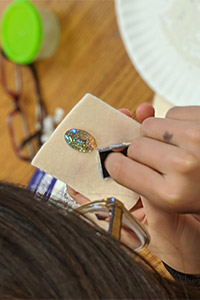 "The girls were all excited and followed instructions without any confusion," said Catherine.
As you can imagine, beading takes a lot of time and concentration.
"The projects weren't finished during the event, but all the girls were able to take their beading home with them," said Catherine. "One of the William Home girls finished her earrings and wore them to church the next day."
Catherine continued teaching beading basics to girls who weren't able to attend Jackie's lessons and happily reports that girls still work on beadwork and different beading projects to date.
"Overall, I think this was a successful beginners tutorial for the girls who were able to attend and for myself," said Catherine.
Did you know you can purchase beadwork and other hand-crafted items made by Native American artisans from the Aktá Lakota Museum and Cultural Center located on our campus? Visit the Akta Lakota Online Giftstore to find one-of-a-kind pieces to have shipped directly to your home!