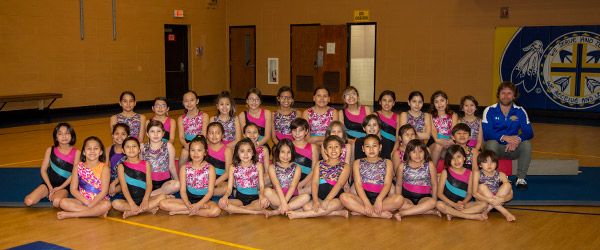 At St. Joseph's, many of our programs focus on culture and education. However, because we are dedicated to meeting every need of the children, making time for fun and recreation is equally important!

The following winter sports recap was written by Bryan, St. Joseph's Indian School's Recreation Center Coordinator and Athletic Director.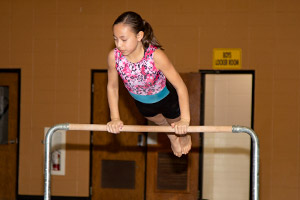 The 2019-2020 winter sports seasons got off to a busy start as fourth through eighth grade boys basketball started along with first through sixth grade gymnastics, fourth through eighth grade cheer and fourth through 12th grade archery. All programs were once again very enjoyable and saw several highlights.
The archery students began shooting in the fall and continued to practice until the end of January when they competed in the DOC (Dakota Oyate Challenge) in Huron. All of the participants shot well with numerous kids placing in the event. Of the 18 archers who participated, six medaled and two won first place trophies and sweatshirts! It was a good day.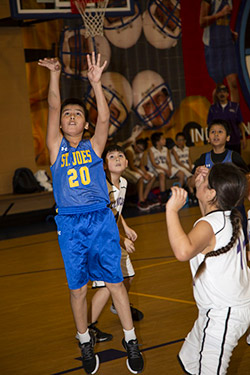 One of the most anticipated winter sports is fourth through eighth grade boys' basketball. Each year we have roughly 90-95% participation on campus. The boys truly look forward to this time of year so they can display their talents. We teach fundamentals at every age and evolve into more complex plays as the students get older and move up in grades. The boys practiced up to four times a week, depending on gym availability. Fundamentals are a key component for any athlete in any sport — we will continue to focus on this area in the future.
The biggest highlight of this past basketball season was when our student manager got some playing time in his first basketball game. While this student is a major sports fan, he lives with a medical condition preventing him from joining the team. He recorded 6 points, including a buzzer beater to end the game — which was the last regular season home game. It was a really generous act of sportsmanship displayed by all players, coaches and fans involved — especially our opposing team. You can see the highlight here.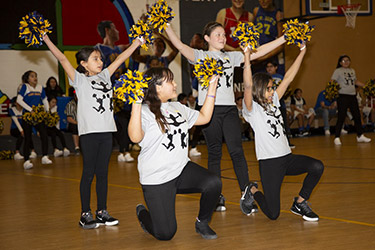 Each of the boys basketball teams won several games and were very competitive. Not only were the boys great on the floor this season, the fourth through sixth and seventh through eighth grade cheer teams did a wonderful job. The girls cheered loudly at all home games and the older girls even traveled to a few of the away games to support the boys. The cheer teams did a halftime dance performance at the end of the year that had everyone on their feet
The teams traveled roughly 1,000 miles this past year competing with other schools.
As with most South Dakota winters, weather tends to play a part in cancellations and postponements.  This year we only lost one game due to weather.
The first through sixth grade gymnastics was once again very popular. We were fortunate enough to purchase some new mats and training equipment for the program. It was very beneficial as the girls continue to improve in all areas including floor, beam and vault.
We know healthy children are happy children, and we say philámayaye — thank you — to generous friends like you who make all of these activities and more possible for the Lakota boys and girls!