December 6 is the Feast of St. Nicholas. When Fr. Guy came to the chapel for morning prayer, he brought us little red stockings filled with a few holiday treats. St. Nicholas is a nice reminder of being generous to others, and doing so in a fun and festive way. The St. Nicholas story I remember from childhood, was how he secretly put gold coins on a man's doorstep so his three daughters, who couldn't afford the dowry, could get married.
When I stopped by the Native American Studies Class, the Lakota (Sioux) youth were drawing their tribal flags. There are nine Sioux tribes in the state of South Dakota and this particular class had students from Rosebud, Cheyenne River, Crow Creek and Lower Brule Sioux tribes. I learned something about the symbolism and colors in each flag as the students meticulously worked on their personal renditions.
Mary Jane, our Alumni Director , was getting a care package ready to send out to Lolita, an alumni in the Navy stationed in Japan. I was glad to drop off a letter of encouragement and wish her well.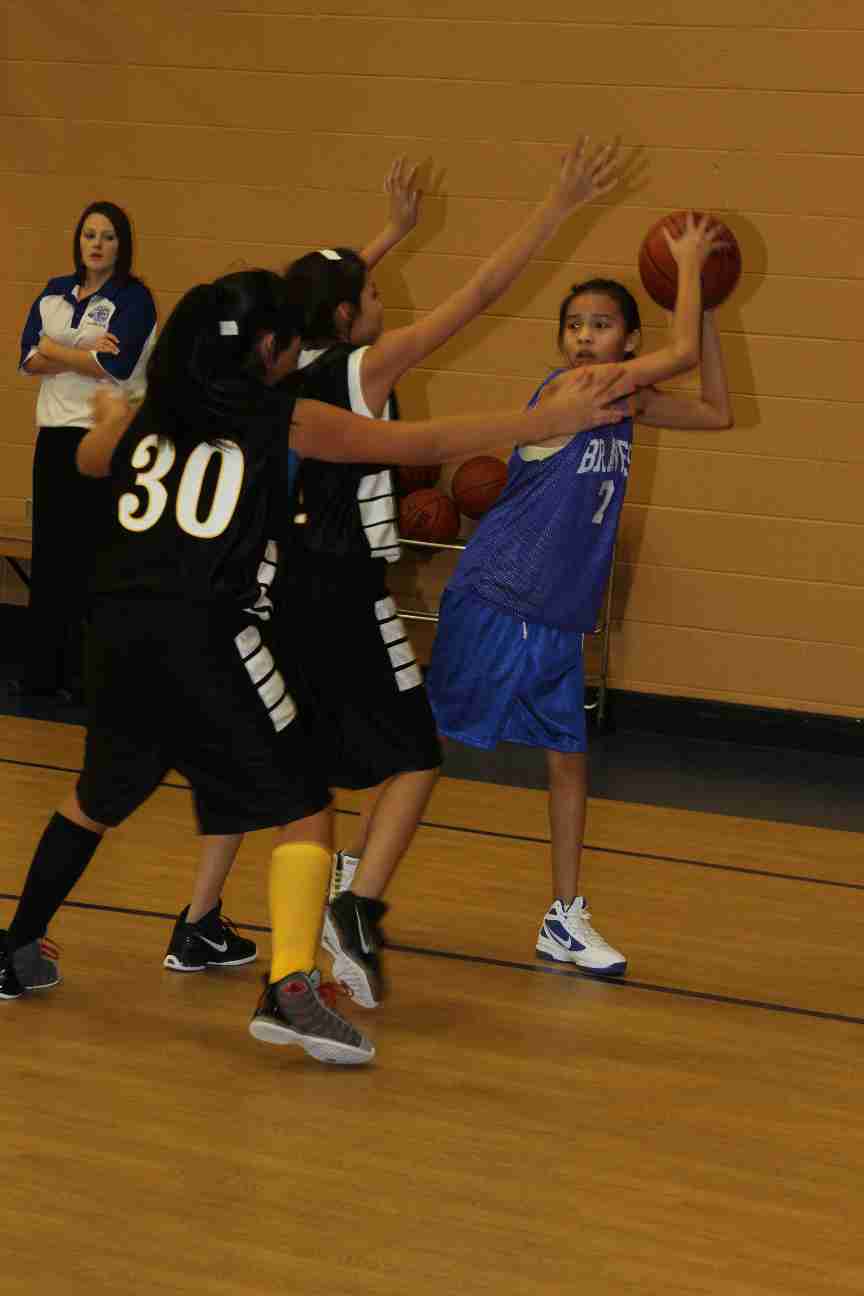 Some of our students have emotional struggles that may lead to acting out in self harmful ways. I stopped by one of the counselor's offices and saw a student just back from a week long in patient treatment placement. Lots of times, I see our students coping so well, but I'm reminded that at times we have to go the extra mile to meet their needs. They did well with the program and are glad to be back on St. Joseph's Indian School's campus again.
Our 5th grade girls basketball team was back in action for their last home game of the year. After Christmas break, it will be the boys turn to play other schools and our girls will shift to the inter-city league, which is more like intramurals. Their weeks of practice paid of nicely and they played well as a team to hold on for a four point victory. After the game, the kids and coaches enjoyed a pizza party in the game room to celebrate the end of their season.