Every Tuesday for the next few months, we will be highlighting one of our 20 homes on St. Joseph's campus.

Here at St. Joseph's, we provide nationally-accredited home-away-from-homes for Native American children in grades one through twelve.

There are no dorms at St. Joseph's. Children live in one of our campus homes with two specially-trained houseparents. They live and play together as any family would. The boys and girls learn life skills and enjoy spending time with their 'St. Joseph's family'.
St. Joseph's PINGER HOME is one of our 4-6 grade girls' homes on campus.
Kimberley and Mike are the Pinger Home 6-day houseparents.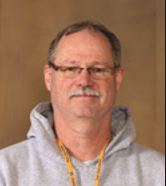 Mike has been at St. Joseph's for 14 years. In addition to being a houseparent, he coaches 4-6 grade girls basketball, oversees the Campbell's Labels for Education program and facilitates different staff training opportunities. In his free time, he enjoys anything athletic- like playing golf- in the summer. He has also refereed high school and college basketball for the past 33 years.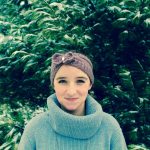 Kimberly, one of our newest houseparents, has been at St. Joseph's for approximately two months. She is originally from Columbus, Ohio. Her favorite winter activity is ice skating and when she is not at St. Joseph's she enjoys drawing, running and playing board games.
Here are a few fun facts about the girls of Pinger Home:
FAVORITE ACTIVITIES:
The girls love to play basketball!
Sledding
Coloring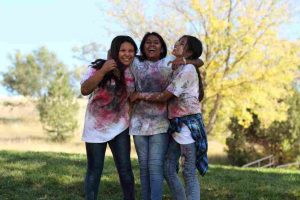 WEEKEND FUN:
Baking together
Swimming at St. Joseph's Recreation Center
Taking in a movie at Chamberlain's Movie Theatre
Open Gym at the Recreation Center
Playing Wii
FAVORITE FOODS:
"Monsters"—sandwiches with mashed potatoes, gravy, meatballs and corn
Stromboli
Tacos
Monkey bread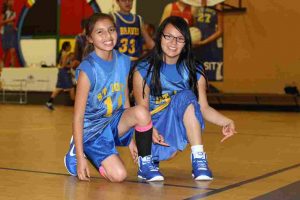 HOME TRADITIONS:
Christmas Open House for teachers, mentors, rec staff, etc.
"Sloppy spaghetti" dinner
Slacker Day—we do all of our responsibilities on a Friday and then on Saturday (Slacker Day), the girls can sleep in, watch movies, play games, have different snacks and pick their favorite meals for brunch and supper
On the last day of school, the girls visit the Golden Buffalo Casino and eat as much as they can off the buffet!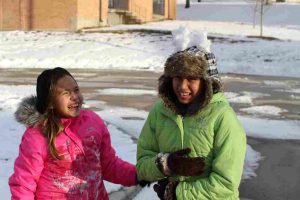 ANYTHING ELSE?:
The Pinger Home has been working really hard on cutting box tops and labels so they can go on a fun weekend trip to Sioux Falls! They are really looking forward to going to SkyZone for their glow-in-the-dark night jump, visiting the Washington Pavilion, playing in the hotel's waterpark and going to Mass at the Cathedral.
Stay tuned… we look forward to introducing the Speyer Home next Tuesday!