Greetings from St. Joseph's Indian School!
Hope everyone's week is off to a great start and your taste buds are ready for turkey and pumpkin pie.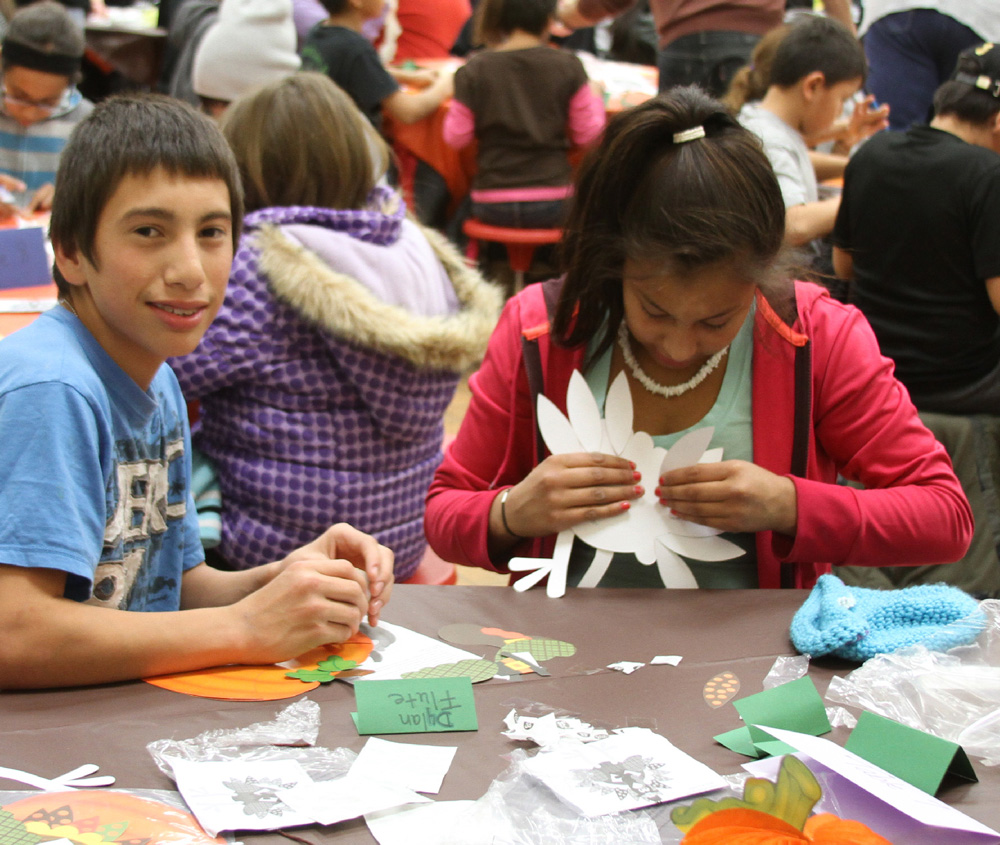 Last Wednesday, St. Joseph's students took part in the National Family Week Project. They gathered in family groups (siblings, cousins) so they could make up table decorations to take home for Thanksgiving.
One was a turkey and the other was a big pumpkin which had a slot in it that contained space for small pieces of paper. Students used paper 'seeds' to write things they are grateful for. Everyone enjoyed dinner together, followed by some fun playing bingo.
Also last week, we had 19 students from Dakota Wesleyan University in Mitchell, South Dakota on campus for two days. The group was made up of young men and women planning a teaching career. They got some firsthand experience in the classroom and it was a great learning experience for everyone.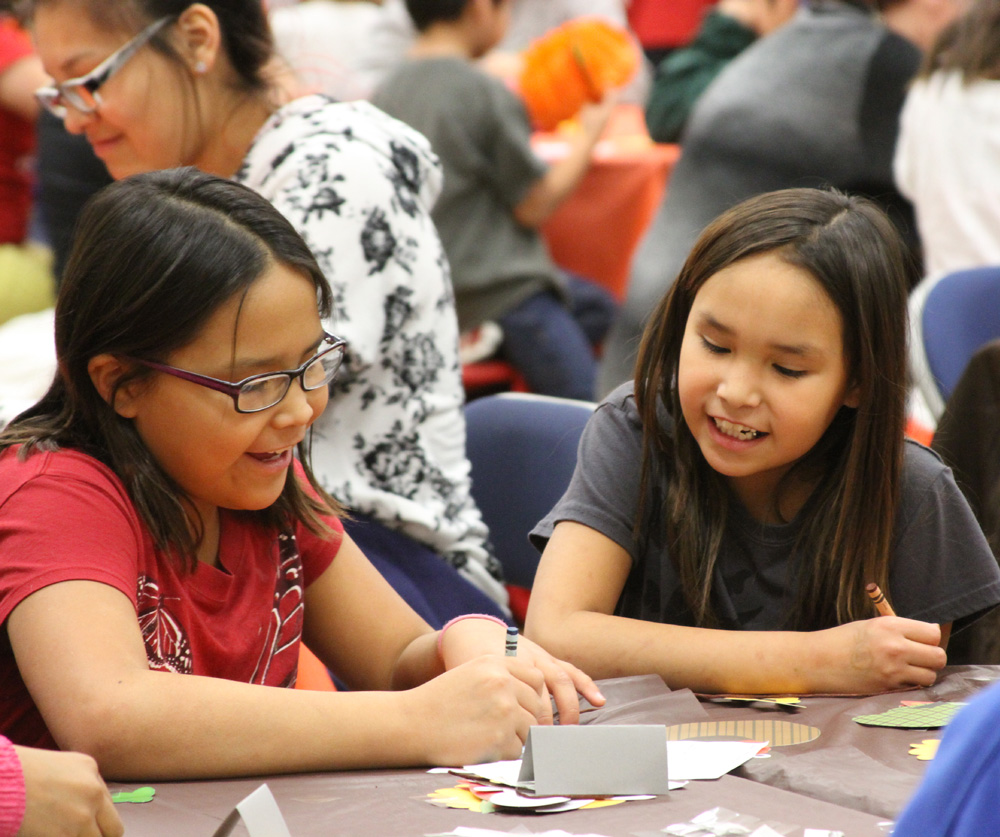 After basketball games at home tonight for the fourth, fifth and sixth grade Lady Braves, we will have fall sports awards at the rec center tomorrow. Cross country, volleyball and football players will receive their honors for Most Improved, Best Team Player and Coach's Choice. Congratulations to everyone involved!
On Sunday, we held a Lakota Mass on campus. Deacon Bud is a member of the Turtle Mountain Band in North Dakota, serves on St. Joseph's Board of Directors and helps out at St. James Catholic Church in Chamberlain; for Mass, he led us in the Lord Have Mercy in Lakota.  LaRayne, one of our Native American Studies teachers and a member of the Rosebud Sioux Tribe, led us in reciting the Our Father in Lakota and Happy Birthday to those celebrating their birthdays this week.
Pilamaya – thank you – for your generosity for the care and education of the Lakota (Sioux) students. May your holiday be filled with many blessings and safe travels!
Sincerely,
Fr. Anthony Kluckman, SCJ
Chaplain