I was recently blessed to be able to take in this gathering of people from around South Dakota who share a common goal: we want to build a
"Bright Future in Our Schools."
I learned so much during two days of meetings, meals and mingling! The sessions were interactive with technology, discussions and hands on activities and ideas to help teachers, administrators, vendors, community business leaders, students and parents from all walks of life.
I had several favorite sessions. One entailed hearing ideas from a teacher in our state who gets her students to write while they think they are in an art class. This same presenter shared her passion to teach because, in this generation, she was not taught about the indigenous people who were living on this land before her ancestors came across the ocean. What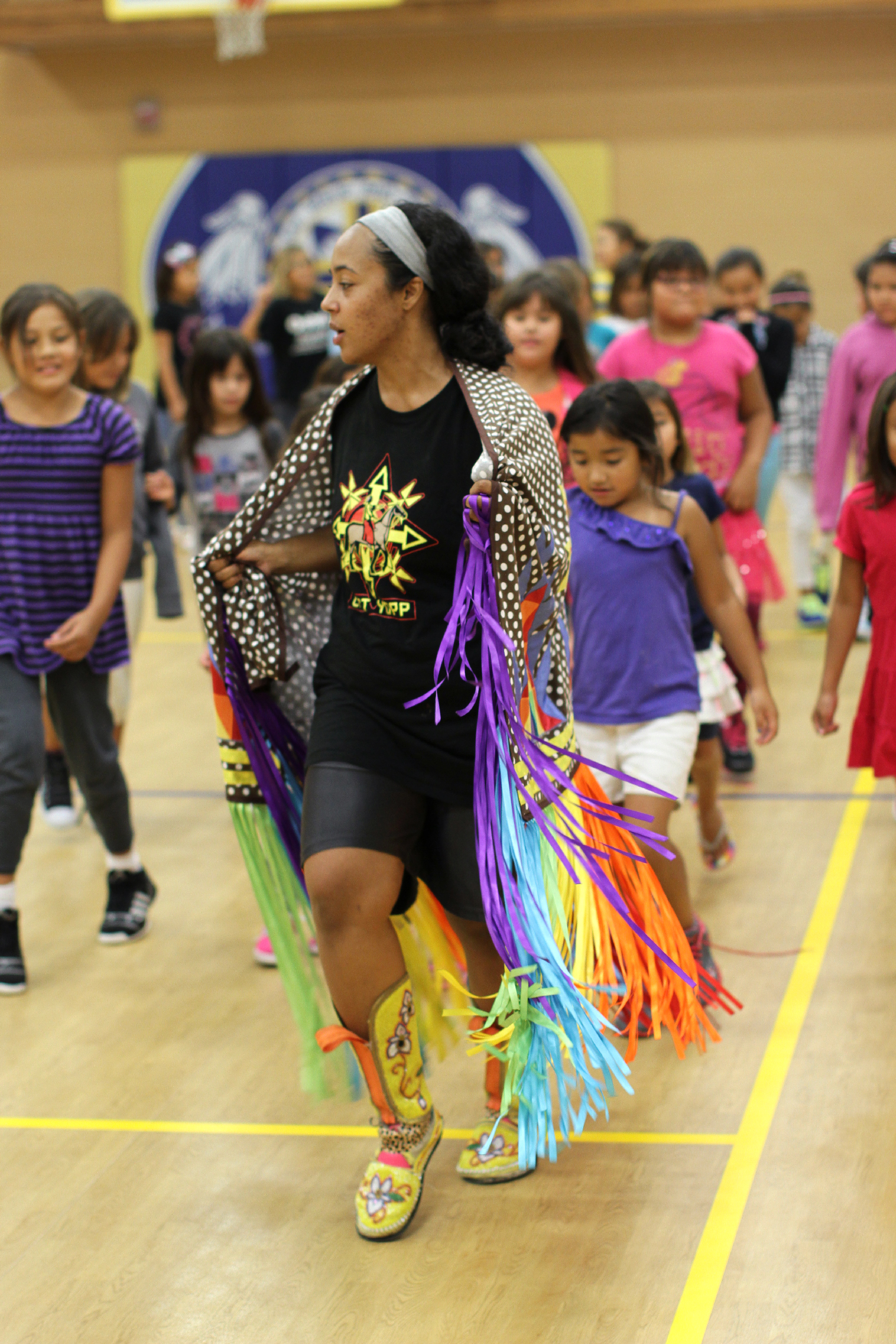 she is doing can be done by any teacher in any state to help students to learn by indigenous practices and to really care about their own education.
Another favorite group was a program we are using called "Wolakota Project." This program allows teachers from any school, including St. Joseph's, to access video interviews on a website. This curriculum will be incorporated into our 1st -3rd grade classrooms, helping adults and students to understand cultural stories, ways and sensitivities to Oceti Sakowin Oyate (Seven Council Fires Nation).
Other sessions I soaked up will help not only with my daily classes but also with the planning and execution of our seventh grade cultural trip, which will be here again before we know it!
I was able to mingle with fellow allies through wonderful meals of buffalo stew and lots of wakalapi (coffee). Creating a network of people with whom to share ideas is always a strong part of the summit. I listened to school board members, parents, community leaders, Tribal leaders, higher education officers, students, professors and family members of students share their ideas, worries, solutions and works as well as personal motivation that keep us all loving what we do every day.
Sharing the culture of our people from the Seven Council Fires is what I have done for the past 12 years here at St. Joseph's Indian School. It is motivating for me to see that the work we are striving for together is going to help fulfill not only my part in the mission here at St. Joseph's, but also to build a "Bright Future in Our Schools" for all students.