Good day from St. Joseph's,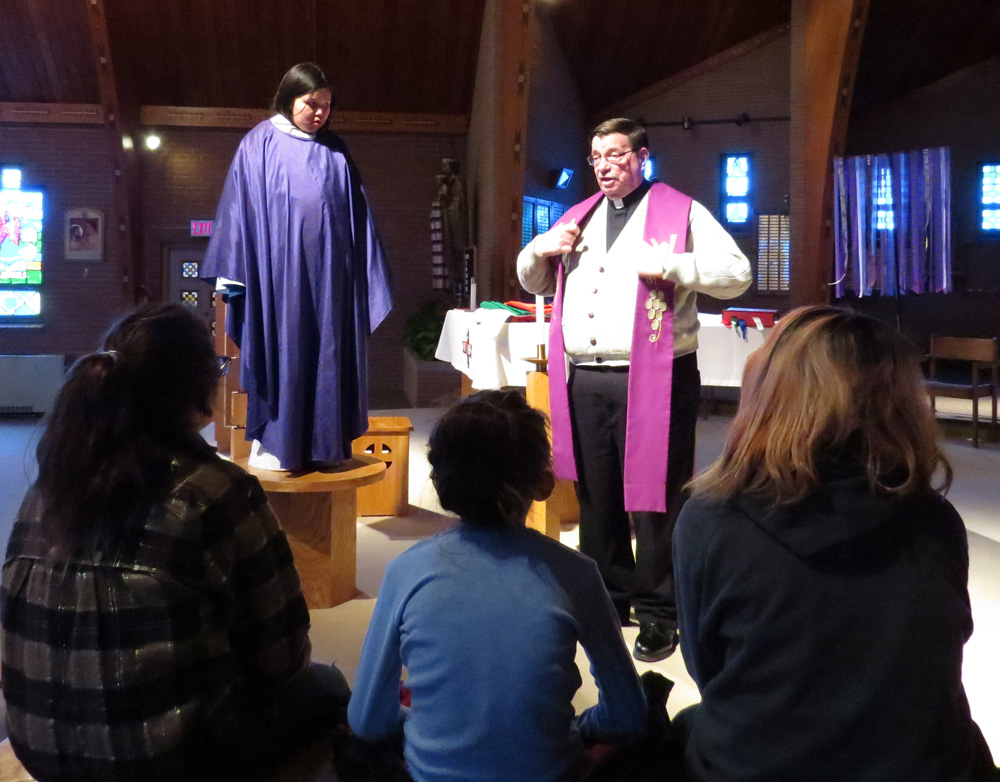 This was a big weekend at St. Joseph's Indian School with the Rite of Christian Initiation for Children (RCIC) Sacramental Prep Class having a mini-retreat on Saturday. Over 30 students are preparing to receive the sacraments of Baptism, First Communion and Confirmation, which is a decision they make with their families.
Most of the class will be baptized and receive the other two sacraments. Nine are preparing just for First Communion and one, who is already baptized in another denomination, will be making a Profession of Faith and then receive First Communion.  The students have been studying since early October.  They joined with others around the world to take part in the Rite of Election on Sunday by which they again affirm their desire to draw closer to God and sign their names in the Book of the Elect which acknowledges their commitment in front of the whole faith community present at Mass.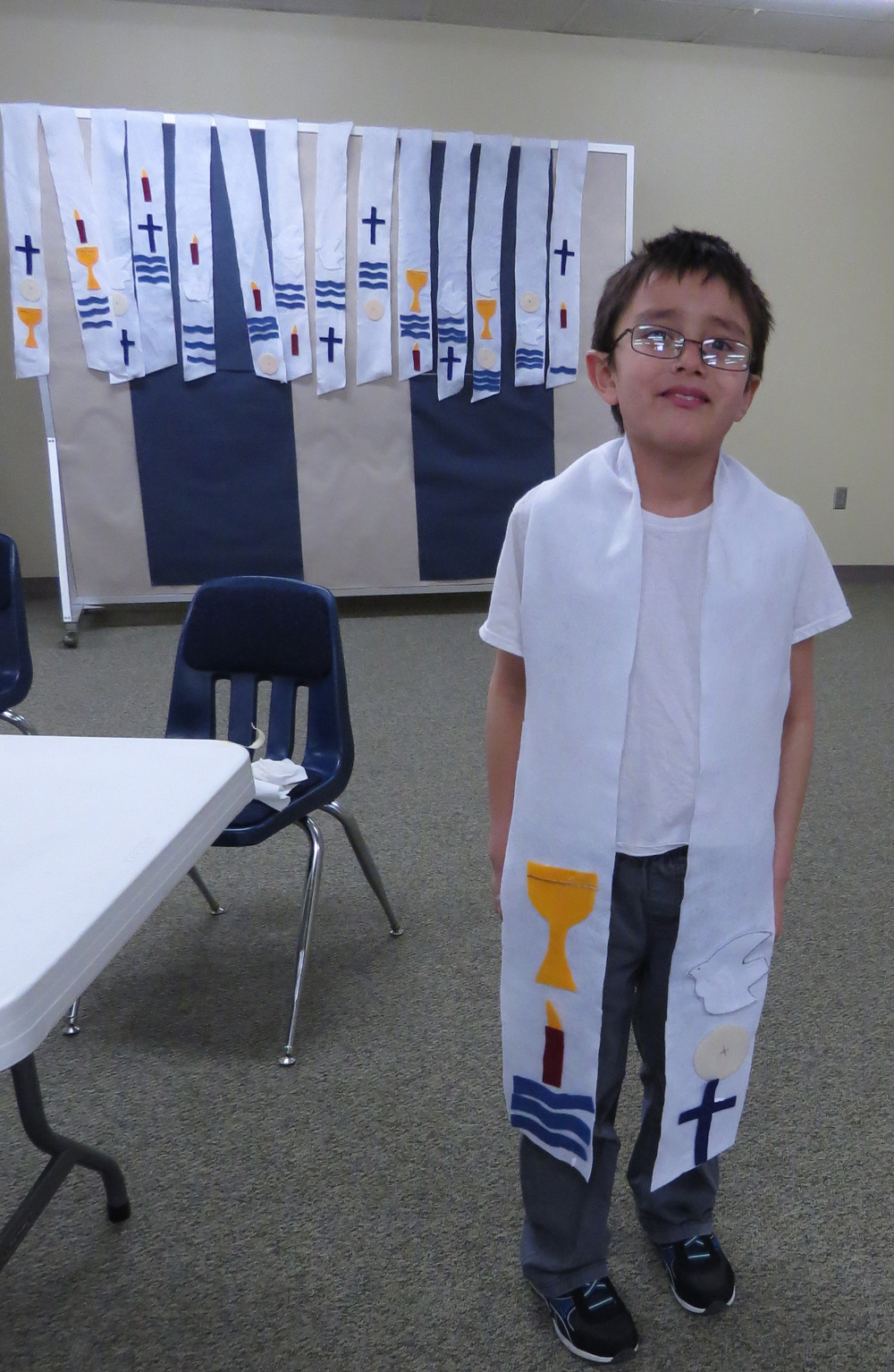 As you can see from the pictures, they made stoles decorated with various symbols relating to the sacraments and will wear them when they are baptized. In Our Lady of the Sioux Chapel I explained the vestments, colors, books, chalices and paten, the altar and tabernacle and sanctuary lamp.
They also had the opportunity to practice receiving the host and taking a sip of wine, which brought out some interesting facial expressions!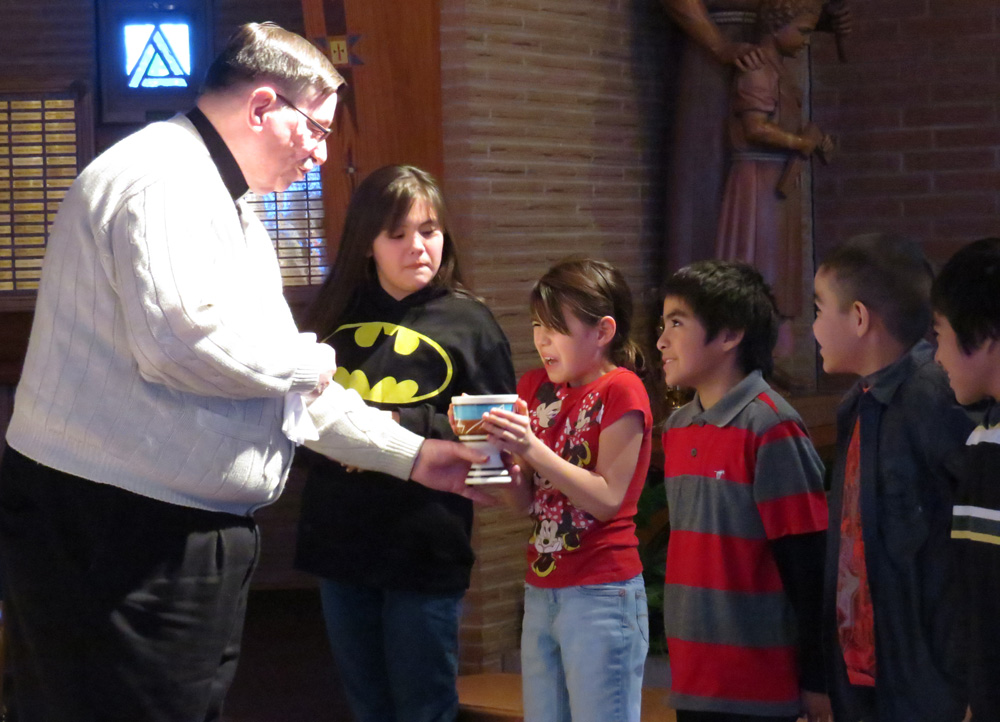 Another session dealt with the seven Gifts of the Spirit, followed by painting a blessing cup. They made bread, which was shared with their individual homes.  It was a wonderful time helping them prepare for their big day in April!
Also on Saturday the fourth, fifth and sixth grade Braves took part in a basketball tournament hosted by Chamberlain. Teams came from surrounding communities in central South Dakota.  Sadly our fourth and sixth grade teams went out early despite keeping their games close. Our fifth grade team lost their first game but came back strong to beat Crow Creek and Mitchell to capture third place. Way to go guys!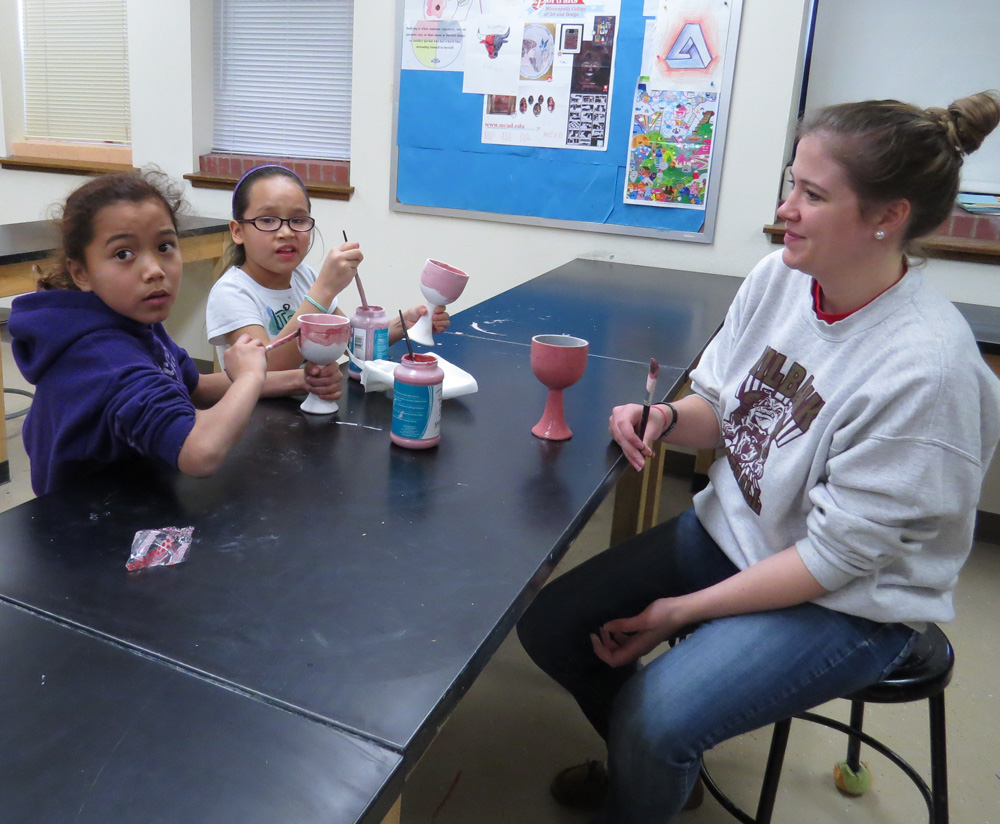 Besides the basketball tournament, there was also a wrestling mini-clinic that some of our younger boys took part in. Thank you for helping us offer the Lakota children a variety of activities to help them cultivate lifelong interests!
I hope you have a great week as the month of February comes to an end.  Know you and your intentions are remembered in our prayers as the children ask the Great Spirit to bless and reward you for your generosity for their education and care.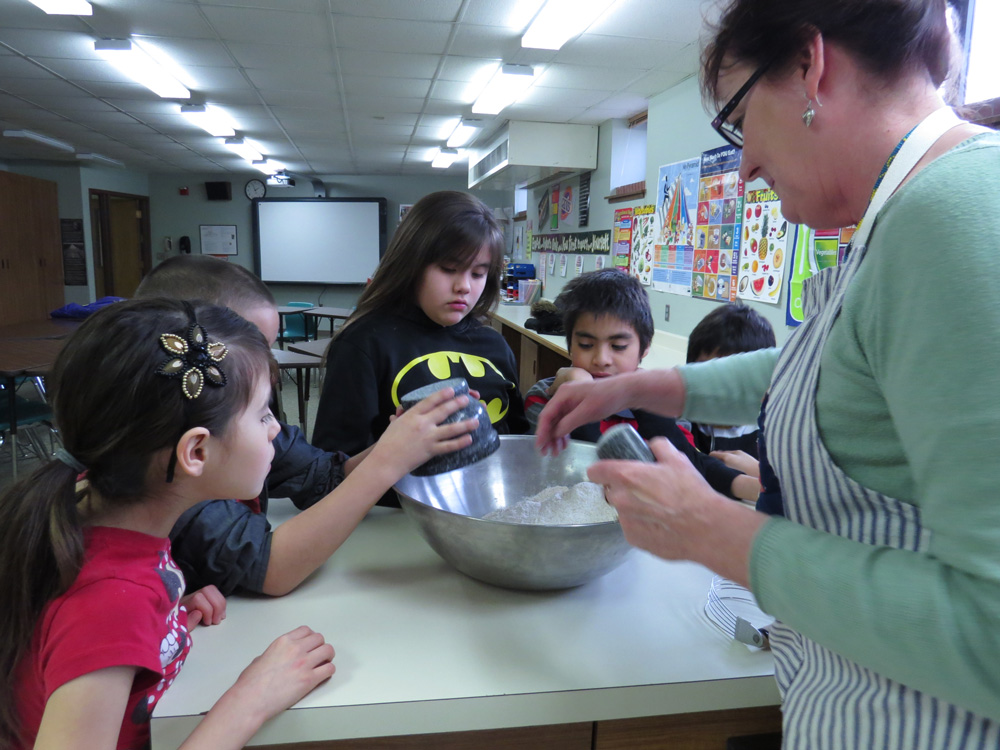 Fr. Anthony Kluckman, SCJ
Chaplain