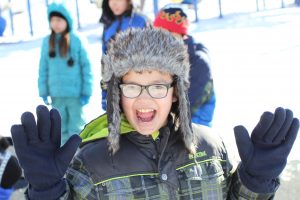 Good day from St. Joseph's Indian School!  I hope the weather in your area has not been too harsh.  We have had a nice stretch of weather that our students have taken full advantage of.
Every day after school, they are outside playing and sledding down the 'playground hill'. Though nice, the weather has maintained a crispness here in the Chamberlain area that has kept the Missouri River frozen.
BASKETBALL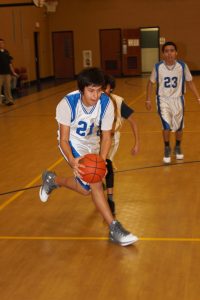 St. Joseph's boys' basketball teams have been busy! They have faced many teams, including Pierre Indian Learning Center, Chamberlain, Lower Brule, and Crow Creek. During our home games, St. Joseph's cheerleaders have been present, providing a wonderful sense of enthusiasm. We enjoy having them on the sidelines to cheer on the teams!
ACALYMPICS
Recently, St. Joseph's Acalympics team went to Pierre, South Dakota to compete with 12 other schools from the central part of South Dakota.  (Acalympics is a general knowledge contest of trivia, current events and basic information that 6th, 7th and 8th graders should know.)
St. Joseph gave it a valiant effort, but fell behind in the second round when teams have points taken off for incorrect responses or not submitting answers correctly. Our team said this was one of the toughest competitions they've ever attended.  Even our Principal, Kathleen, said she didn't know some of the answers!  The team did not get discouraged, however, and is looking forward to the next challenge.
ARTISTS IN RESIDENCE
Recently, our art teacher Dave welcomed Dylan Jacobson and Doug and Michael TwoBulls to campus to take part in our Artist in Residence program.  The trio taught our 7th and 8th grade students about the process of creating a comic book—storytelling, pencil drawing, inking and more! After the students were exposed to each aspect of the project, they were able to pick one of the 'fields' to do their work in.
Dylan, Doug and Michael shared how they see art as Perspective, Voice and Dialogue.
Dylan's hometown of Sioux Falls is experiencing growth and he believes that art can profoundly impact one's perspective on something or open doors to many other perspectives you'd never previously considered.
Doug said art helped him find his voice when dealing with anger and frustration. With his art, people would ask him questions and communication would be fostered, allowing him to voice his perspectives and experiences.
Michael's art gave him an outlet to break out of the expectations that surrounded him in his family, culture, work or school. He feels everyone can communicate in the language of art and find a common ground on which to have a dialogue.
As the project unfolded, its fluidity and elements required students to express themselves on some level.  They learned that art facilitates community and provides a common language.
Art teacher Dave shared with the students his belief that it takes courage to be an artist, to share what you are thinking, and invite dialogue.  He further explained to the students that if they can find courage through art as Dylan, Doug and Michael have, they can share their own perspectives.
The mural the students worked on will be on display in the Akta Lakota Museum and Cultural Center here on St. Joseph's campus.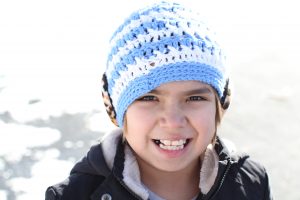 I hope you are able to find various ways to communicate and share your ideas and insights with those around you.
Have a wonderful week and know that we keep you in our prayers.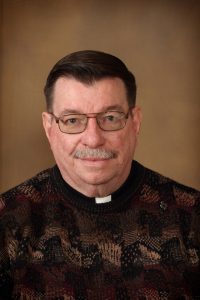 Fr. Anthony Kluckman, SCJ
Chaplain