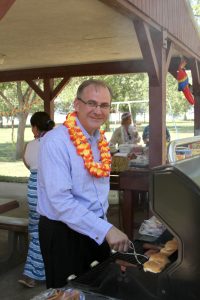 Hi everyone.  My name is Kory and I serve as the Executive Director of Development at St. Joseph's Indian School.
I am very grateful for the opportunity to work for such a wonderful organization.  The passion of our staff is only matched by the generosity of our friends and donors – I enjoy my work immensely!
Very soon you will be receiving your annual Gift Receipt in the mail. I wanted to take the opportunity to thank you for your support, let you know to watch for this document, and tell you a little about myself.
The gift receipt includes a summary of the donations you made to St. Joseph's in 2016, as well as a link our annual report online. We are not required by law to send this out, but I feel it's a good way to do a couple important things:
thank you for your generosity and dedication to the Lakota boys and girls over the last year,
share information about the ways we strive to be good stewards of the gifts we receive, and
help meet your needs as you prepare your tax filing.
Now, a little more about my role at St. Joseph's…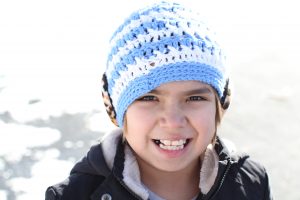 I have worked at St. Joseph's Indian School for many years. My primary responsibility is to ensure the school has the financial resources necessary to fund programs the Lakota children need today, as well as fund our program growth needs in the future.
In our fundraising, we follow the ethical standards of the Direct Marketing Association, the National Catholic Development Conference, and the Council on Accreditation.
In addition to ensuring we are able to care for and educate the children who attend our school, we try to educate the public about the rich culture and heritage of the Lakota people.
Our primary means of communicating with you and raising funds is through the mail, though we also use email, our website, social media and the telephone.  We also try to meet as many of our friends as possible on campus during our annual powwow celebration and at donor luncheons we hold all over the country.
Our rural location in South Dakota makes meeting all of you very difficult, but we do try! Many thanks to those of you who have traveled to meet us.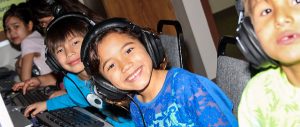 At the core of our fundraising and development efforts is a deep appreciation for the generosity of our donors. As you might know, we are privately funded from individuals from all over the country – people just like you.
We are humbled by the continued support we receive and we never take it for granted. We work hard to thank you promptly, answer your questions thoroughly and always make ourselves available to serve you to the best of our abilities.
I thank you again for the prayers and financial support you have blessed us with. As we begin our 90th year, it is more clear to me than ever that we simply could not serve the Lakota (Sioux) people without the support of generous people like you.  So thank you again and God bless.
Kory
Executive Director of Development