I had very little time to catch up before we jumped into a full day of strategic planning. We are looking at developing direction for St. Joseph's Indian School for the next 3-5 years, as we keep in mind our overall vision for the future, and the work we strive to accomplish daily. This will involve lots of discussion meetings to come, and working groups to identify needs, challenges and opportunities. We hope to have a plan developed by January of 2012, so we'll take some time to get it right. Our past strategic plans have kept us focused on the bigger projects we need, and have helped move the school forward. Because this involves the whole staff in partnership with students, their families and our donors, you never know the ideas and initiatives whose time has come for us to grasp onto and push ahead with.
After the day, all four of us on the management team were excited, but also tired, realizing all the work these processes take.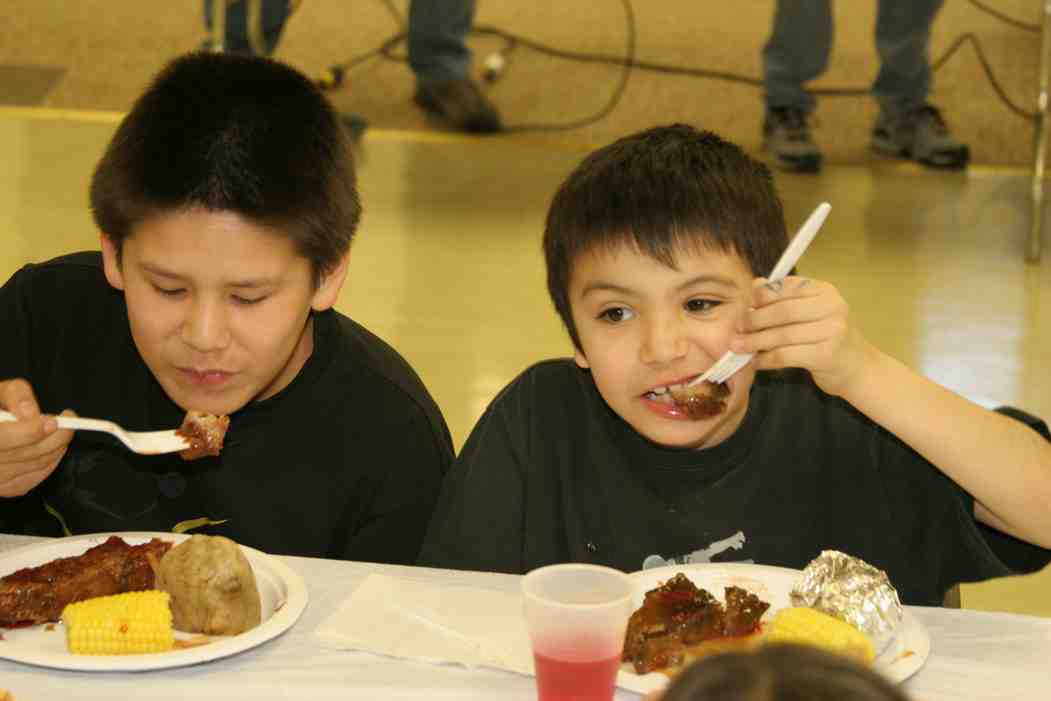 This evening Steve, our Dennis Home (1st-3rd grade girls) houseparent, took up the whole skating room for his annual Rib Fest in honor of his birthday. 32 current St. Joseph's students have passed through his home and are still here, and he gathers them all together for this once a year celebration. This is the first year that he has had a student here in each of the 12 grades. Getting everyone together for a family picture was like herding cats, but we eventually got everyone lined up for a wonderful memento.