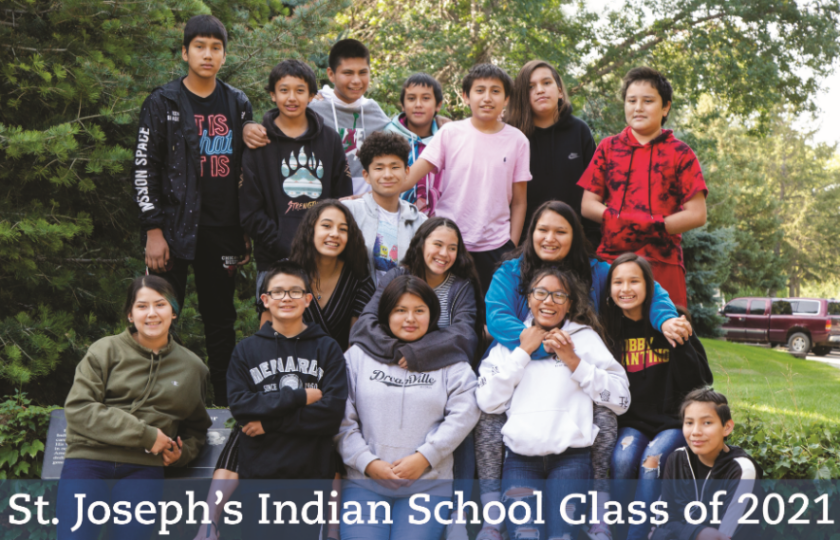 If you are a supporter of St. Joseph's Indian School, think back on how long you've been a part of our thiyóšpaye — extended family. Maybe you're new to the crew. Or, maybe you've stayed loyal to the Lakota (Sioux) children and have been supporting them for three, five or even 10-plus years.
Regardless of how long you've been our kȟolá — friend — you can take pride in what your support has accomplished for the eighth grade class of 2021. Of our graduates, four of them have been at St. Joseph's since the first grade, or eight years. Three have been here since the second grade, or seven years. While another three have been here for six years …
In fact, the shortest stay of any child in this eighth grade graduating class: three years.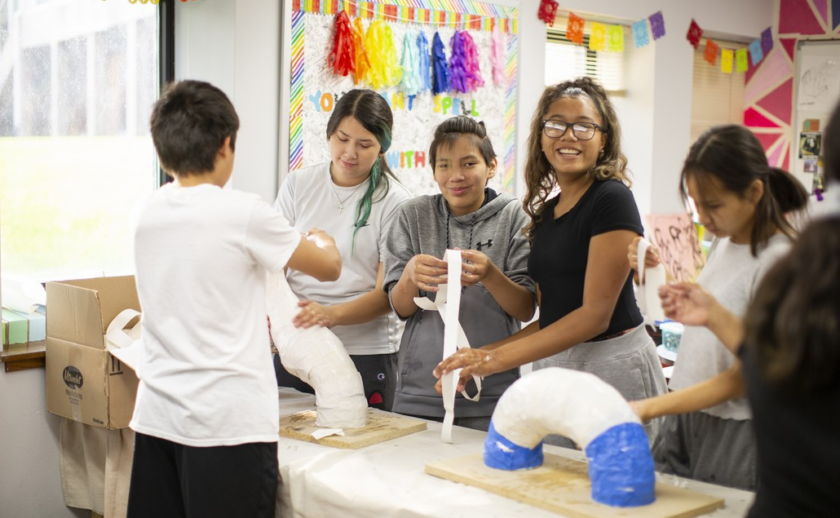 Throughout your years of support, these are the faces of the children you have stood beside. You've helped provide them with a quality education, nutritious meals, warm clothing, Christmas gifts … the list is endless. And now, they're reaching the pivotal milestone of graduation.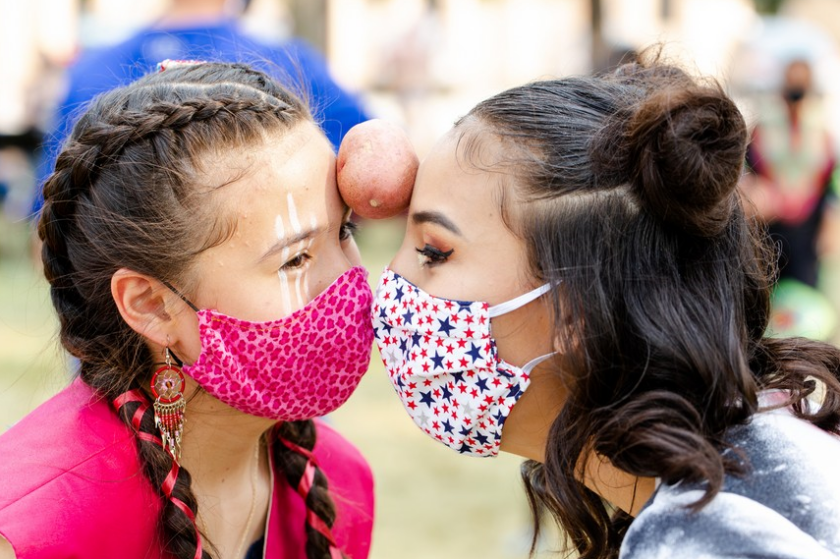 And grateful doesn't come close to describing how they feel. Because others first reached out to them, they can continue reaching for their dreams. Some of the eighth grade graduates had this to say:
"Thank you for donating to my school so that we can do fun things here. When I grow up, I want to be in the Army." — DeVarrell
"Thanks for helping us get what we need. Later in life, I want to be a basketball player."— Aiden
"Thank you for donating to my school. When I grow up, I want to be a lot of things, but I mainly want to be a nurse. I want to be a nurse is because I want to help people." — Mersayis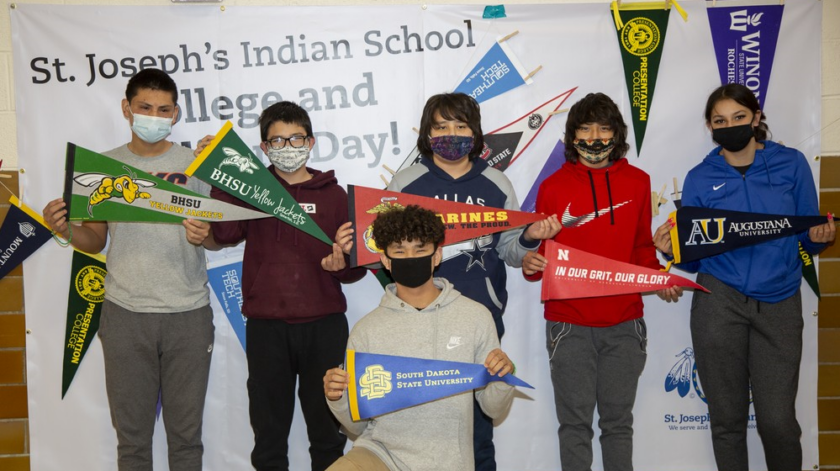 As these smart, kind students graduate from the eighth grade, their class flag will be hung in St. Joseph's Rec Center among all the other graduating classes as far back as 1978.
Typically, the graduating class' motto is front and center on these flags — a phrase they decide together that sums-up their time at St. Joseph's leading up to the monumental day of graduation. For instance, the flag of the class of 1979 reads, "We get by with a Little Help from Our Friends."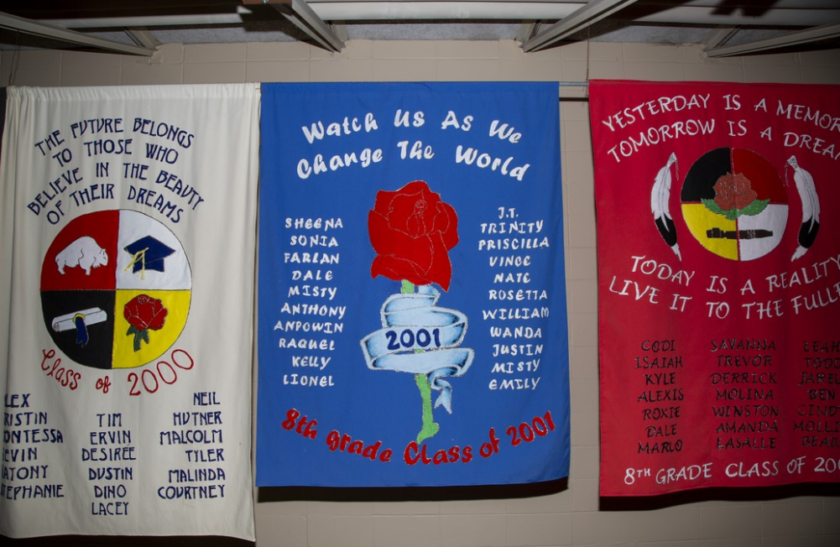 The class of 1988 chose the phrase, "We had the time of our lives." The 2001 flag reads, "Watch Us as We Change the World." In 2013, our graduates chose the words, "We all take different paths in life, but we will take a little of each other everywhere we go."
The motto our graduates chose is so fitting … "Rise Above the Storm and You will Find Your Sunshine." It's an original quote — one created by Leslie, a 2021 eighth grade graduate.
Following a year of new procedures and responses due to the COVID-19 pandemic, we think it's perfect. This class has weathered the world's recent storms so triumphantly. They've refused to settle for anything other than sunshine.
And we couldn't be prouder.
We hope you are filled with a sense of pride, too. Although it's likely you won't meet these faces in person, the impact you had on them will be something they carry with them into high school and throughout the rest of their lives.
Philámayaye — thank you — for helping make the wishes of our eighth grade graduates come true!