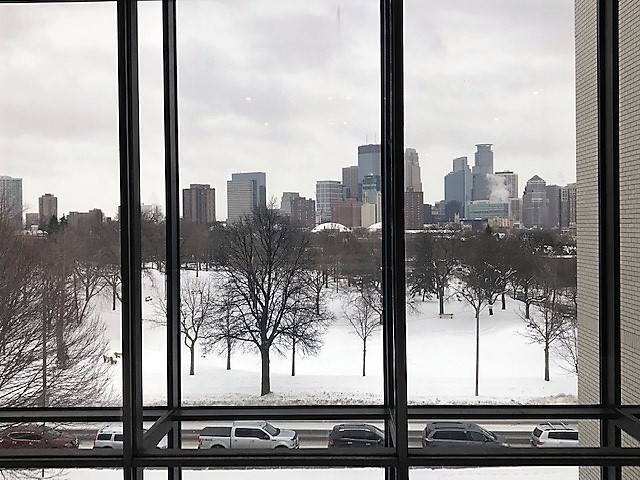 It was a road trip just short of 400 miles from Point A to Point B, but a St. Joseph's high school girl's home found all the miles completely worth it.
They started their adventure by loading a school SUV at our campus in Chamberlain, S.D., and then hit the road for
Minneapolis, Minn. Once there, the girls and their houseparents wasted no time exploring with some wonderful sightseeing.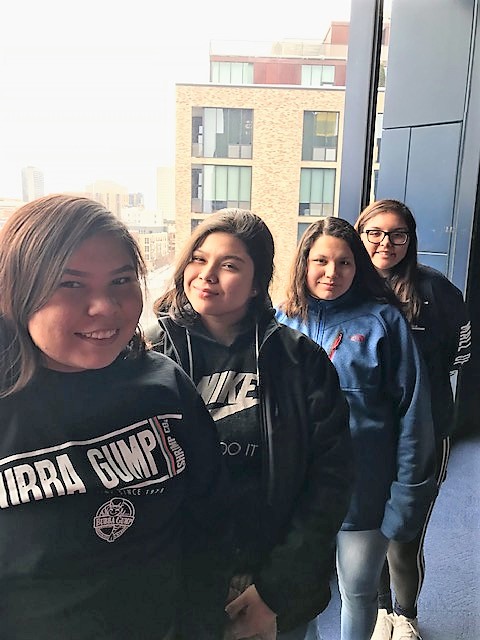 They toured downtown to look at skyscrapers and St. Paul's Cathedral, visited the Minnesota Institute of Art, watched a play at the Guthrie Theatre, and viewed animals at the Minnesota Zoo and Aquarium.
"The Minnesota Zoo and Aquarium was a big hit. Although we didn't enjoy the smell of the monkeys – through the glass, nonetheless – they were so much fun to watch," said houseparent Nancy. "We also saw an eagle, a wolverine, penguins, a scuba diver feeding fish and so many beautiful, exotic birds. One bird even baptized Al's head (another St. Joseph's houseparent)!"
The girls also visited Sea Life Aquarium in the Mall of America.
"This was another huge hit," said Nancy. "Watching all the different, and very large, fish swimming around and above us was fantastic. Jacie (a St. Joseph's student) really loved the jellyfish."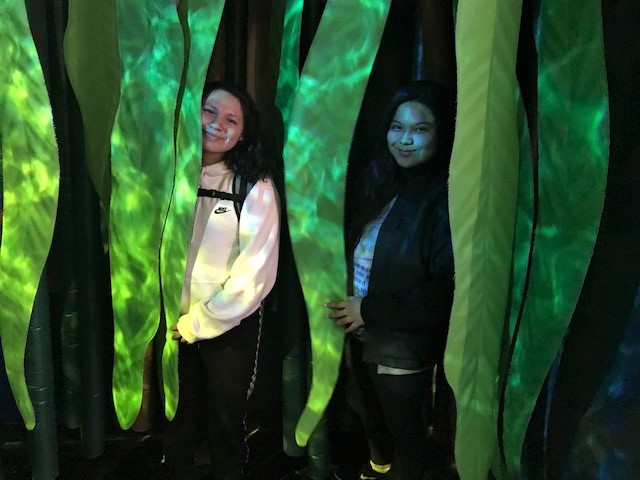 Amongst all the sightseeing and outings, the girls found time to volunteer, too. They took part in a community service project at Second Stork. The girls counted 100 diapers for bags with other items for new mothers to use during the first two weeks at home with their newborn babies.
"We really enjoyed being able to do this, and it felt good that we were able to give back," said Nancy.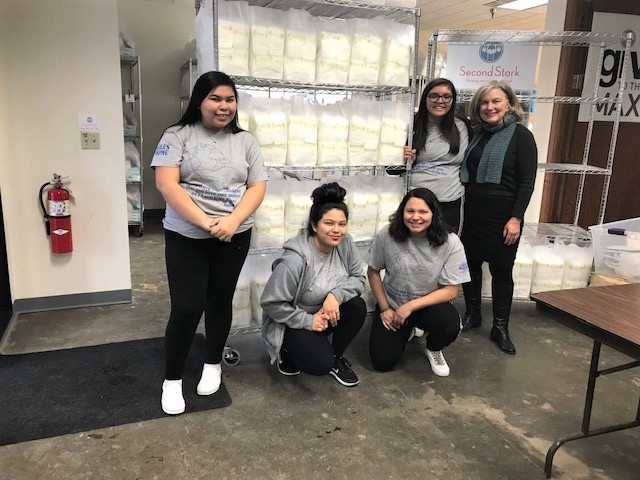 Trips are important for students at St. Joseph's. Just as a typical family might take an annual trip or vacation, St. Joseph's provides adventures like this to help our students see the world before they set out on their own. Houseparents and students work together to plan a trip the whole home will enjoy. Other home trips have included adventures to watch Disney on Ice and indoor water parks in Sioux Falls, S.D., and watching professional baseball games.
Along with these smaller weekend trips, select students have the opportunity to travel across the United States to meet donors in large, metropolitan areas. These trips include our Donor Luncheon events and have taken students to places like Los Angeles, Boston and Tampa. Find out where students will be visiting next and come visit if we are in your neck of the woods!
We are proud to give students strong roots within our St. Joseph's community, but they also need wings to fly. With donor support, we help our students see the world.
Pilamaya – thank you – for supporting adventures that allow students to explore, learn, grow … and fly.