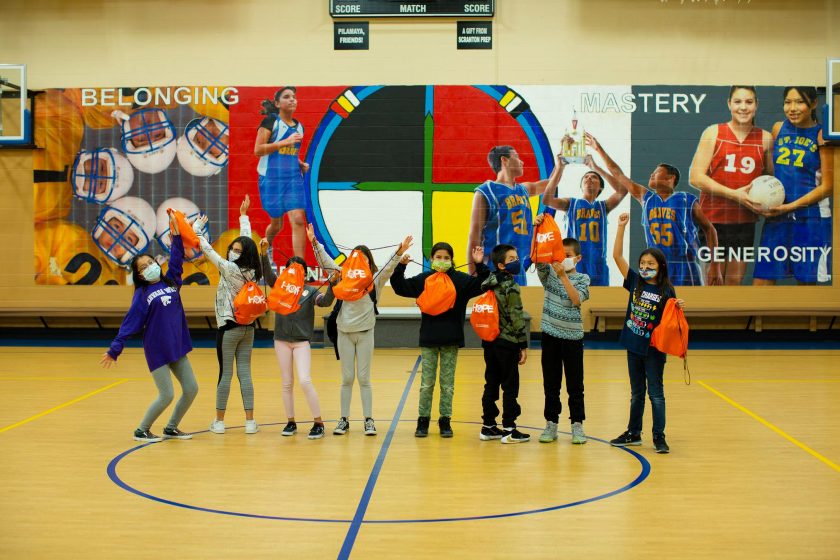 On September 21, St. Joseph's Indian School students ended their school day walking in style. World-renowned nonprofit Samaritan's Feet paid a visit to campus providing 173 pairs of shoes, one pair for every student.
The group of 18 volunteers received in return a day filled with cultural learning, a variety of staff presentations, an impressive special live-streamed Native American powwow dance and song presentation from the third-grade class and an interactive tour of the Akta Lakota Museum.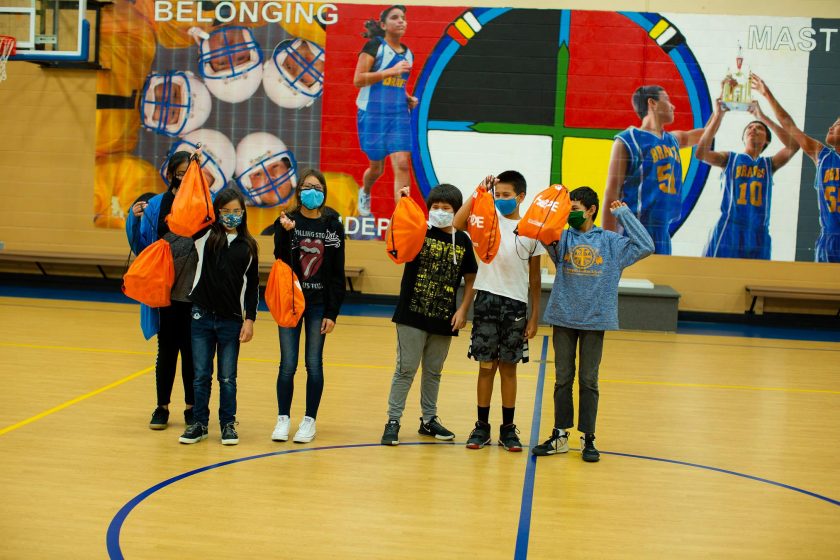 Samaritan's Feet Regional Director Denise Blomberg, worked with Joseph's Indian School Recreational Center Coordinator Bryan Rinehart and Residential Coordinator Frank Whipple to make the trip happen. Under the current COVID-19 guidelines, it was a challenging process to make this work, but the three were creative in developing a safe, yet enjoyable, experience.
A highlight of the day was for the Samaritan's Feet volunteers to view a Livestream where they could watch each student receive their new pair of shoes.
"The kids were very excited to see all the orange shoe bags spread out in the gym. They left the facility with huge smiles on their faces and a new pair of shoes. We look forward to seeing our students wearing their new gifts around campus," said Rinehart.
Samaritan's Feet provides shoes to children across the globe. Samaritan's Feet serves and inspires hope in children by providing shoes as the foundation to a spiritual and healthy life resulting in the advancement of education and economic opportunities.