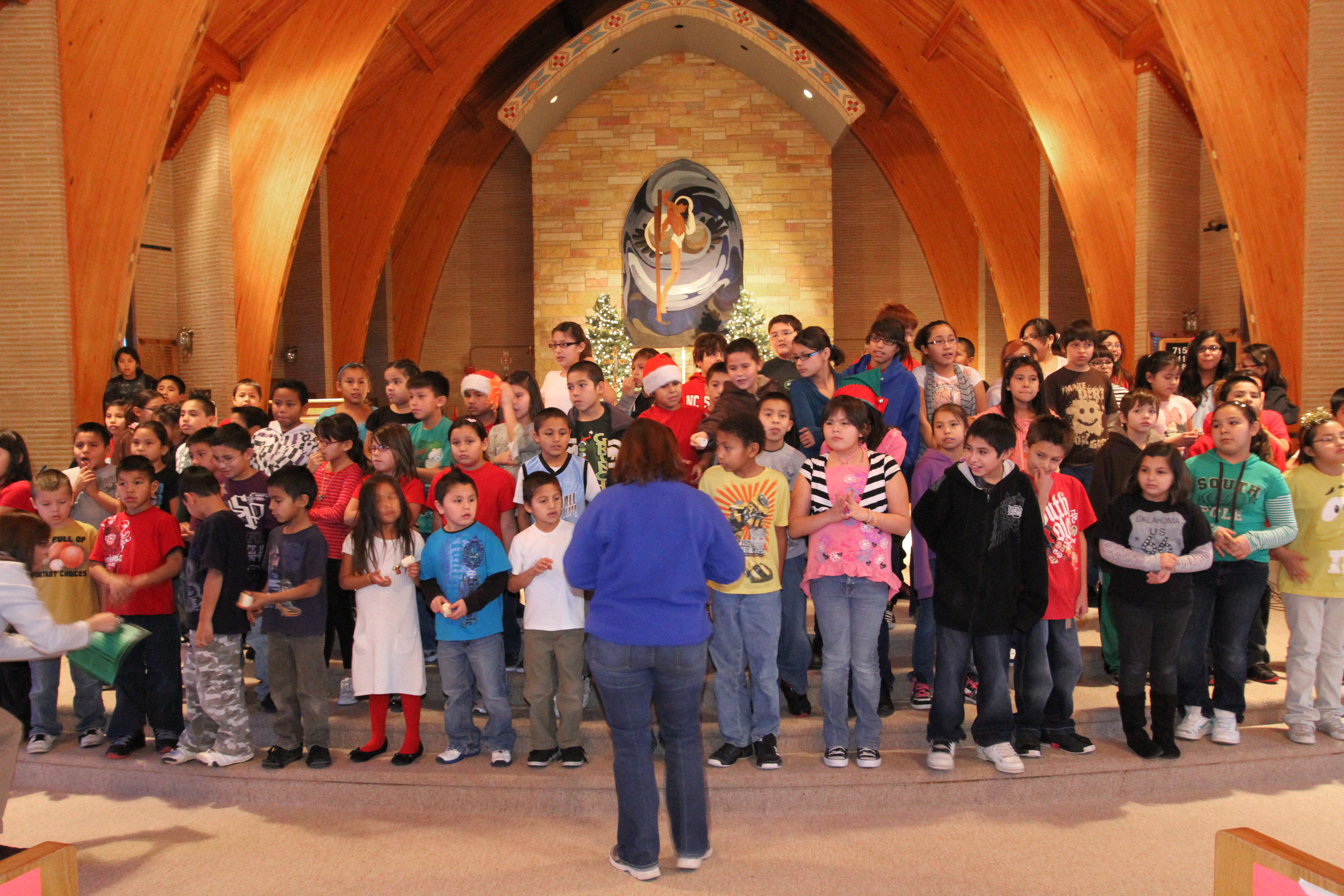 For grades 1 – 8, the first semester is in the books.  Our staff still has a couple of days of in-service, but classes wrapped up today and the students are now on Christmas break. The high school students still have another week of classes.
Today's student Christmas program was a big hit. Most of the performances were done in larger groups, but three of our students had enough confidence and stage presence to serve as Masters of Ceremony. I was also delighted to see a few students brave enough to sing a duet. Sixth graders Caden and James did a rap song about Christmas that had the chapel rocking. We had an appearance by Santa and a teacher led Elvis rendition of "I'll have a Blue Christmas Without You".  The families who were able to come for the show, were all invited to lunch at the school cafeteria before hitting the road.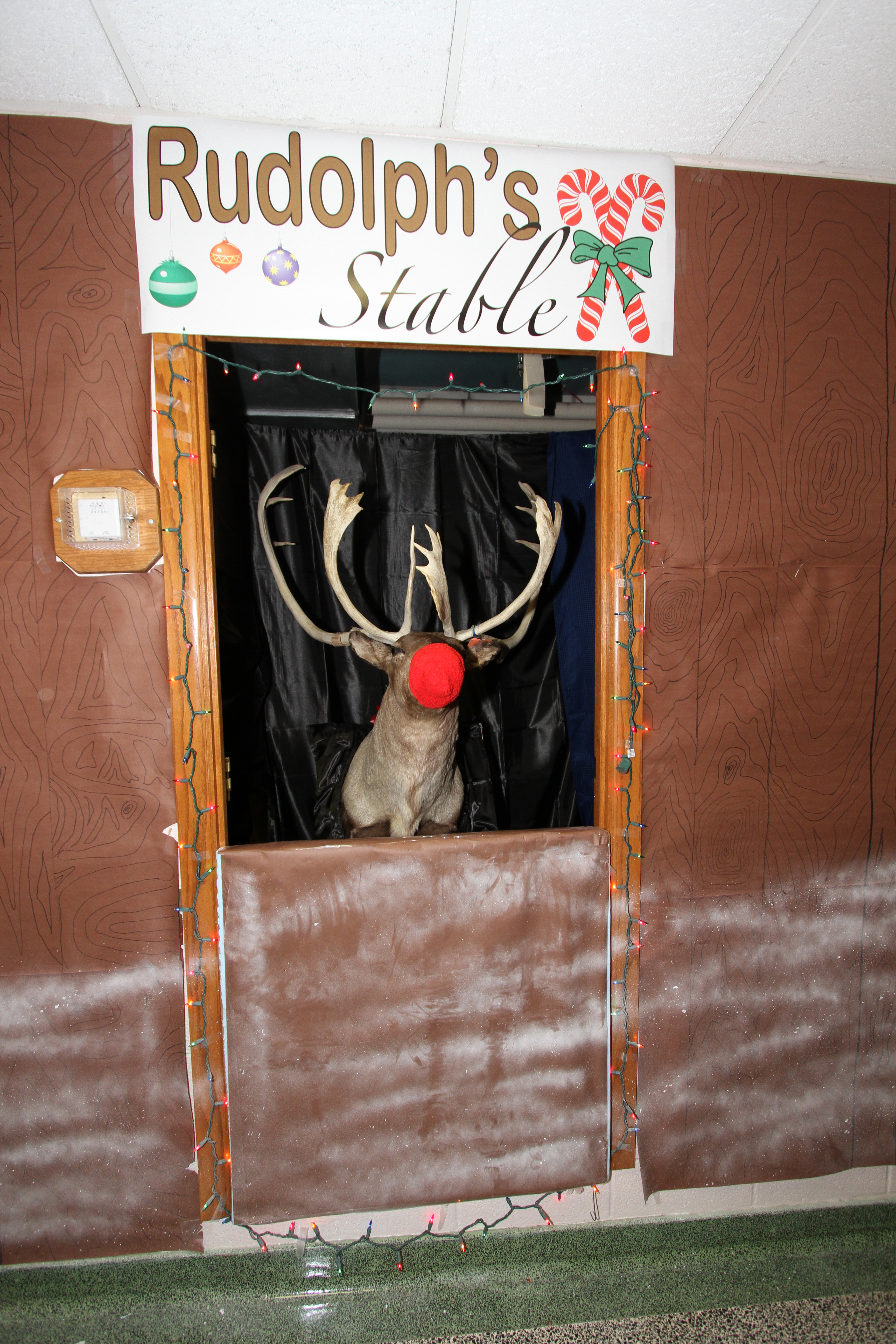 I faced one of the tougher challenges of my job when I was on a three panel team to judge the decoration competition in the basement of the Benedict Building between Human Resources and Facilities. They worked frantically this week to transform the offices into a winter wonderland. HR made their section of office look like a Ginger Bread house, complete with gum drops on the wrapping paper walls. Problem was we spied a  few 1st graders on their way home from school plucking them from the wall to have a snack! HR's was more beautiful and appealing to the eye, but Facilities brought in a secret weapon – students dressed up as elves pretending to use the tools to make toys at a table labeled "Santa's Workshop".
With no collusion at all, when we added up the points for originality, arrangement, theme and overall presentation, we ended up with a real honest to goodness tie. But everyone who walked the halls had a smile on their face and felt like a winner.