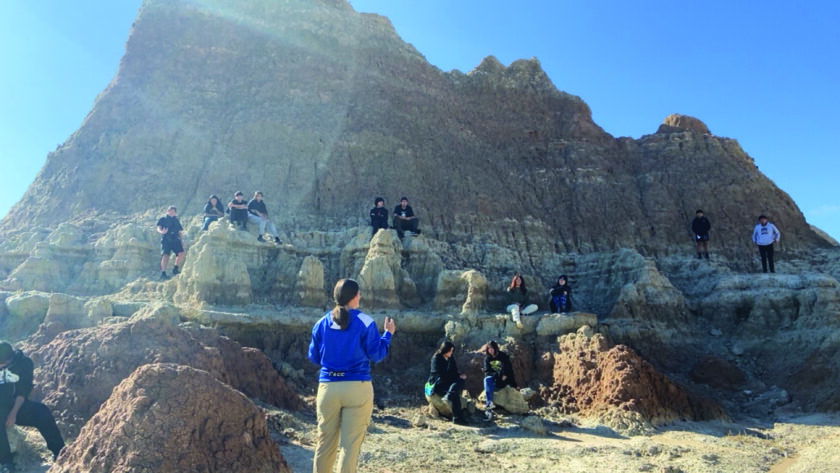 This October provided the opportunity for 19 freshmen and sophomore students at St. Joseph's Indian School to explore life's peaks and valleys through critical reflection on their purpose in life on the undulating terrain of the Badlands. The goal of the Wičhóni Wašte (Good Life) Retreat, now in its second year, was a day of community, culture and relationship building.
Joe, Mission Integration Director, and Kim, Religious Studies teacher, accompanied the group.
On arrival, freshman Mario Bernie said, "This is such a beautiful view." Asked what he saw looking toward the Badlands, classmate Paul Luedke commented, "I see the history of my people."
Sophomore Earl DeNoyer noted, "I never got these opportunities at my old school. This is awesome that we can get this experience."
After consulting with Mount Marty University and the University of Notre Dame regarding similar experiences those schools provide, St. Joseph's developed the retreat a year ago in response to student feedback. The first semester of a high school year can be difficult, and the day is meant to provide perspective.
To learn more about the Lakota culture and how it is incorporated into life at St. Joseph's Indian School, visit stjo.org/culture.