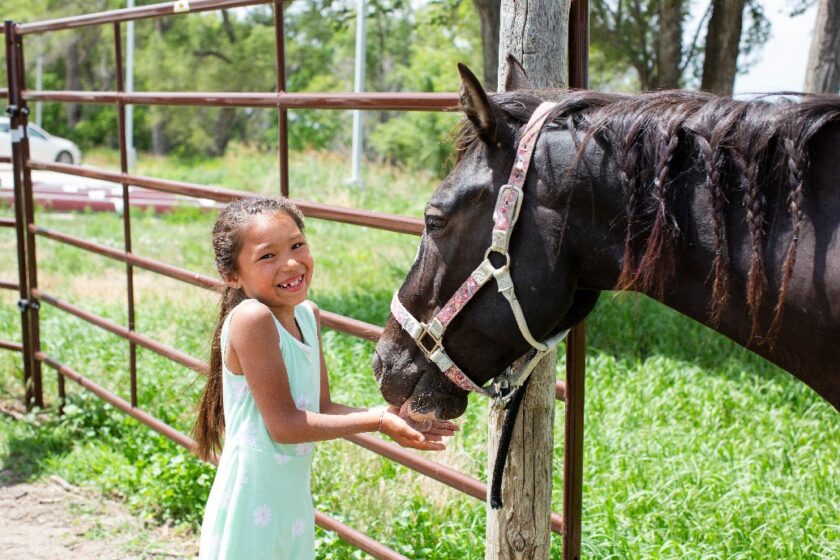 The following is a reflection written by Robyn, our Director of Counseling Services at St. Joseph's Indian School.
A counselor recently shared with me about how the horses are making an impact on the lives of students in ways that may go unnoticed. However, when it clicks, it is more than words can describe.
Each of us on campus has roles to play that comes with daily tasks and responsibilities at St. Joseph's Indian School. At times, those seem to overtake the sheer beauty of what our mission is designed for. During an Equine Therapy guidance class with the horses, a sort of metaphorical turning point happened in seventh and eighth grade. The students became very curious about what horses do when they mirror our behavior.
Students began asking, "What does Blue do for students?" Blue (one of our horses) has been referred to often as the "bully" of the herd — often doing what he wants, getting into trouble and wanting to intimidate when he can. Patty, Equine Specialist, and the counselor asked students, "When Blue does this, how does that resonate with what our behaviors are?" The shift that happened showed students beginning to approach Blue with a deeper understanding of how being a bully affects those around you.
Next, a student asked, "What does Violet do for students?" The response, "Violet connects with those who may be anxious and worried." A young girl approached Violet and kept getting closer and closer, staring deep into her eyes with a connection so strong, you couldn't help but feel the bond.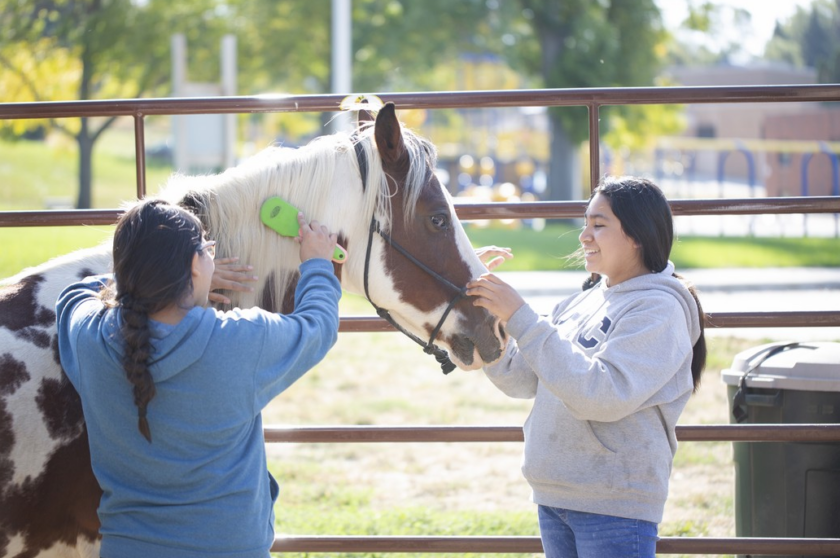 Another questioned, "What about Cochee?" The response from the adults did not matter, but the response of one student that got right up to Cochee and ending up hugging his head so tightly that it changed the energy of the arena with its tenderness and embrace that was louder than words.
The students in seventh and eighth grade guidance group felt a connection with the horses that is beyond our comprehension. As mental health professionals, we often see a student making gains in counseling that can be seen by others, and sometimes we see gains that only the student knows are happening. The impact the horses have in the lives of our students takes this to a whole new level.  Beyond our comprehension, yes, but not beyond our mission.
To learn more about the Equine Therapy program at St. Joseph's Indian School, visit stjo.org/horses.