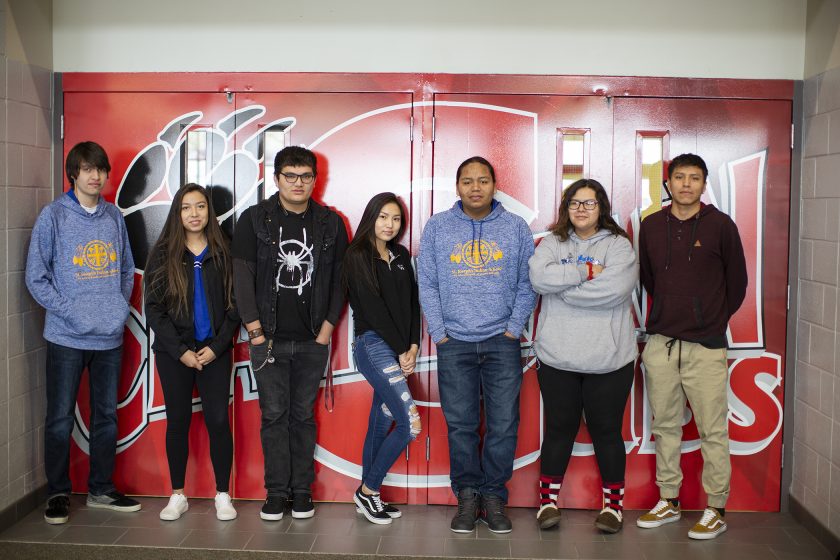 Seven high school seniors walk into a grocery store …
It's not the beginning of a joke with a witty punchline. Rather, a real-life scene from a shopping trip our St. Joseph's Indian School Senior Home recently took. They'll be graduating from Chamberlain High School soon, and although their readiness is often calculated by test scores and classroom excellence, there's more they have to be prepared for.
They need to know how to apply for jobs, pay bills and, yes, how to grocery shop.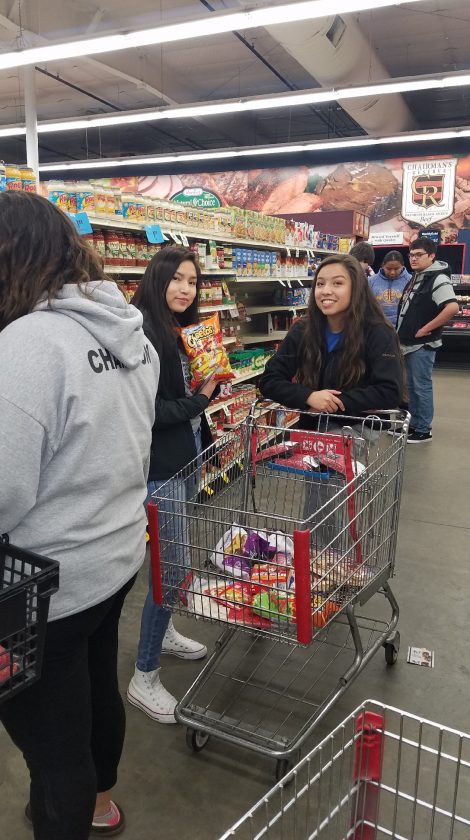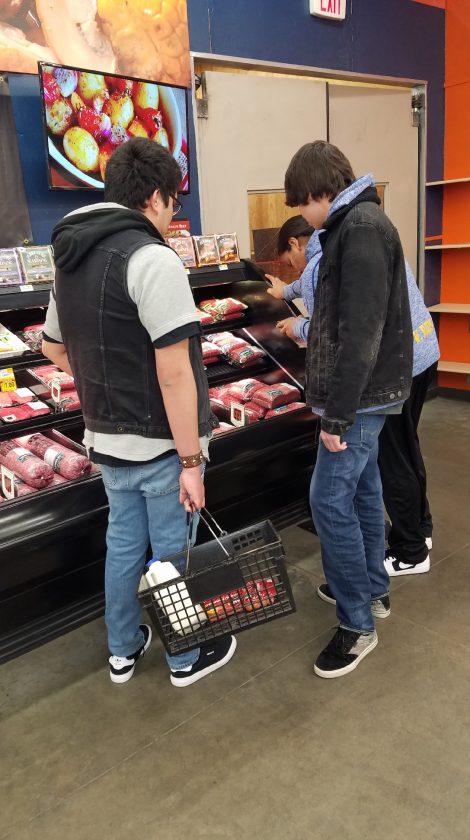 "Can you believe she's making me do my own grocery shopping?" joked high school senior, Louie, playfully nudging his houseparent, Melissa, as he chooses a loaf of bread from the shelf.
"You have to know how to do this stuff for next year when you're on your own!" she counters with a raise of an eyebrow. Louie nods in agreement.
So aisle by aisle, the students grab ingredients of fruits, vegetables, meat, bread (and the occasional frozen pizza, because they're teenagers) while remaining on a strict budget.
"The tight budget mimics how tight it can be when you are first starting out," said Melissa. "It's really important we help the kids prioritize items and stay within that budget."
Once they purchase the products and then the next step begins …
Cooking!
Aaron, Melissa's husband and the other houseparent to the senior students, enjoys cooking and passing his skills on to the students. With his guidance, the students have learned the proper way to sauté vegetables, grill a steak, and how to handle and cook chicken.
"We don't want them feeling like they have to survive solely on mac 'n cheese like a lot of young adults seem to do when they jet out into the real world," said Aaron. "Teaching them to cook healthy meals is something we emphasize."
And the students enjoy the process.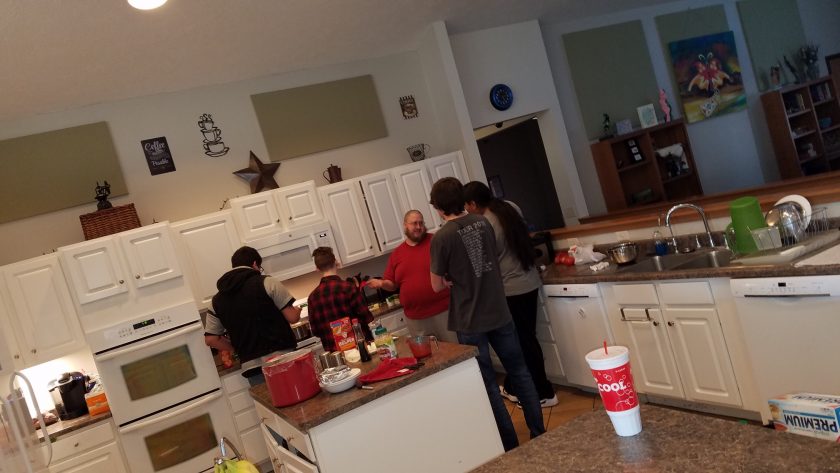 "I am an experienced cook because when I go home on break, I have to cook or we don't eat," said Stella. "I enjoy being a resource to help the other students in the home and put my input in when they need help."
But, if Stella doesn't get there in time to lend a hand, Wankiya finds other ways to rally.
"If we burn our dinner we can always go eat at our former houseparents house," he laughed. "But really, the Senior Home is a great program because we get to decide what we want to eat, learn to cook it and learn to do it all on a budget."
"Adulting" can be hard, but that's why St. Joseph's Indian School is so thankful we're blessed with houseparents to help our young students maneuver each of life's chapters. Every student is given guidance, support and care so they are positioned for a bright future … What they do next is up to them.
"Everything is very hard at first but it becomes fun and exciting and a little less scary to think that we will be ready for the future," said Sarah.
Pilamaya – thank you – for supporting programs that help our Lakota students be the next leaders of tomorrow.