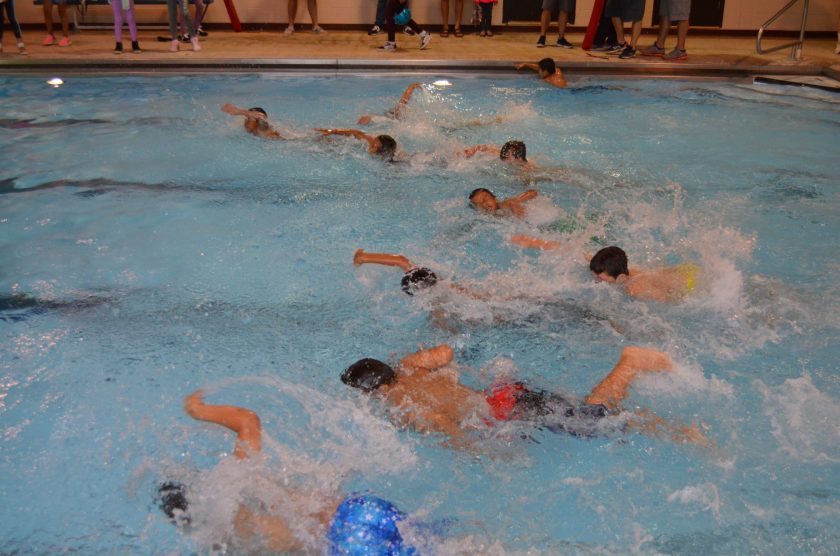 To kick-off the 2019 school year, the St. Joseph's Indian School hosted a youth triathlon at the Rec Center to help welcome back students. Our triathlon consisted of three consecutive events – swimming, biking and running. Students had the option of running all three events on their own or competing as a team of three.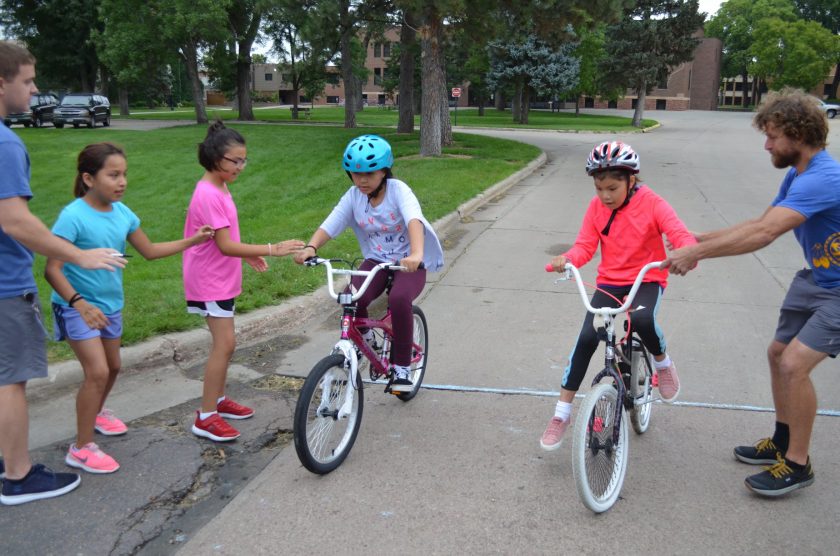 In the weeks preceding the event, the Rec Center staff went to our students' homes to share about the upcoming event. The students hesitated at the challenge of swimming, biking and running, but this proved to be no challenge as 60 of our students crossed the finish line as triathletes!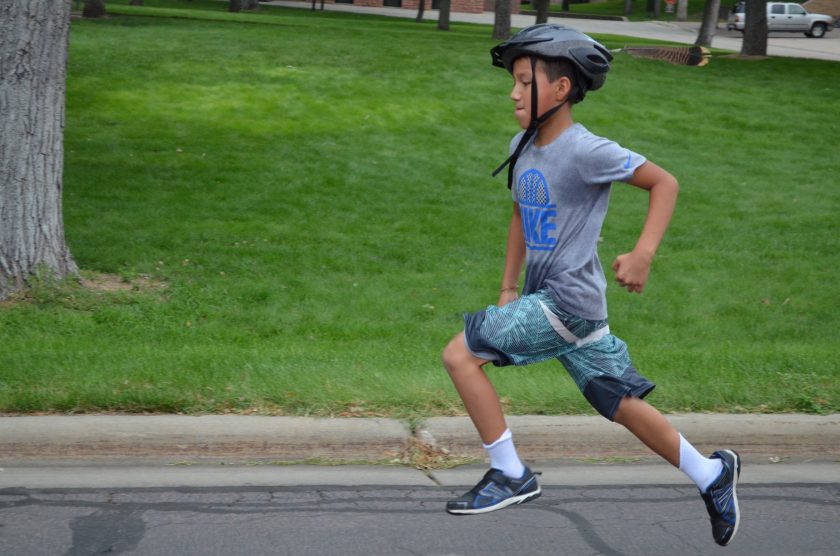 The sportsmanship displayed is something St. Joseph's will be proud of for years to come. The roars coming from students as they cheered athletes across the finish line was an awesome sight to see. Some even ran from event to event to not miss a second of the action.
The Rec Center would like to thank all the students, staff and volunteers who helped make the event possible. St. Joseph's hopes to continue our youth triathlon for years to come.