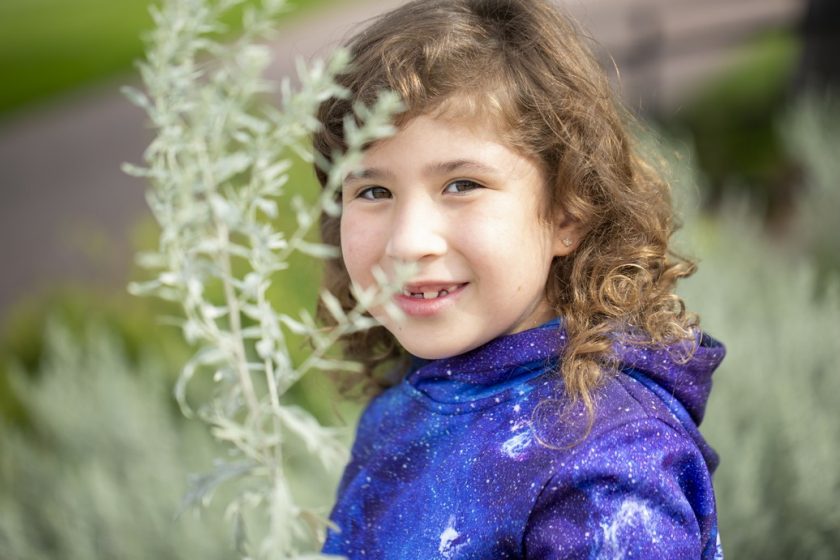 For every plant there is a purpose. Sage is one of the most important Native American ceremonial plants, used by many Native American tribes as an incense and purifying herb.
Because of its popularity, sage can also become costly to get your hands on, which is why St. Joseph's Indian School takes pride in growing sage right here on campus. From a seedling to adult plant, students can witness the lifespan of sage and take part in another ritual: the harvesting of sage.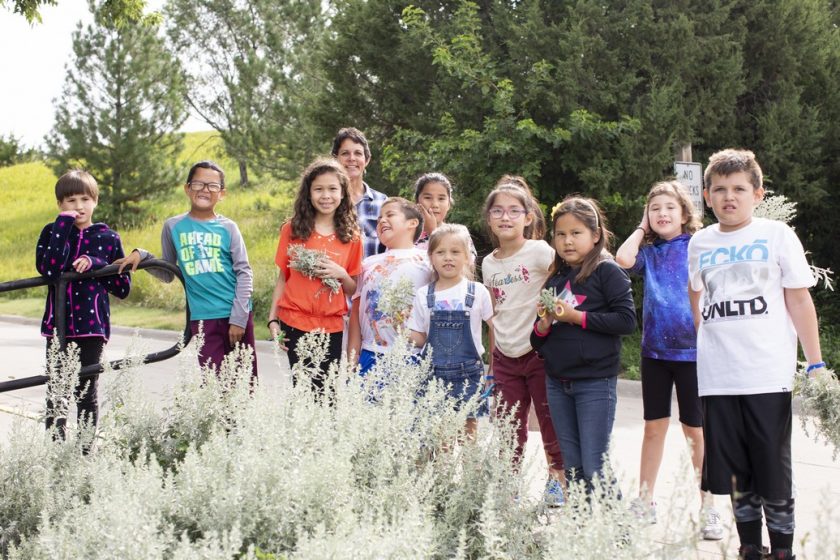 And that's exactly what took place toward the end of summer. LaRayne, Native American studies teacher, took students outside, class by class, to experience and practice cutting sage.
"Minus the modern day tools, like scissors, we cut sage exactly how our ancestors would have," said LaRayne.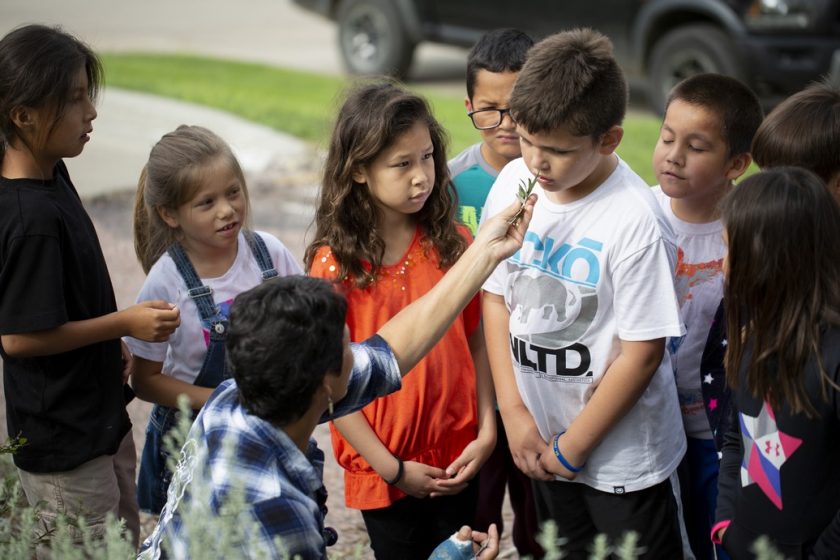 The process begins with a prayer to Mother Earth, thanking her for providing the plant. Prayer is often followed by a song. Then the cutting process begins. Students were careful not to cut too deep. Proper cutting should take place a short distance above the lowest leaves on the plant so it can grow back strong. The cut sage is then laid out to dry before it is bundled for storage.
The sage cut on campus will be used for smudging, prayer ties and ceremonies. Historically, sage was used for medicinal purposes. Only male sage plants, with its larger leaves, are used for ceremonies such as Sundance and inipi (sweat). The female plants are used for things like smudging. Native Americans smudge to rid themselves of evil spirits and negativity by wafting the smoke of burning sage toward their bodies. Historically, the Lakota smudged often to purify their lives before battle, vision quests or hunts.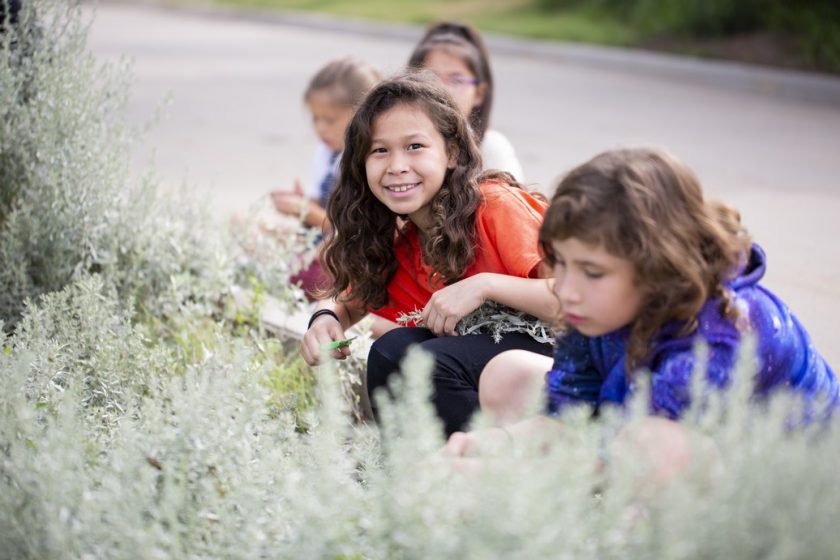 "Our students feel very lucky to be able to have sage on campus and love having the opportunity to help cut and prepare it," said LaRayne.
Emilia was one of the students given the opportunity to pick sage. She said she enjoys picking sage very much, as it reminds her of the times she has picked sage with her grandmother.
"I try to be really careful, because you don't want to cut it too low or it won't grow back as well each year," said Emilia. "It was fun to pick sage at school and help my classmates who had not done it before."
To see more campus activities, follow St. Joseph's Indian School on Facebook!