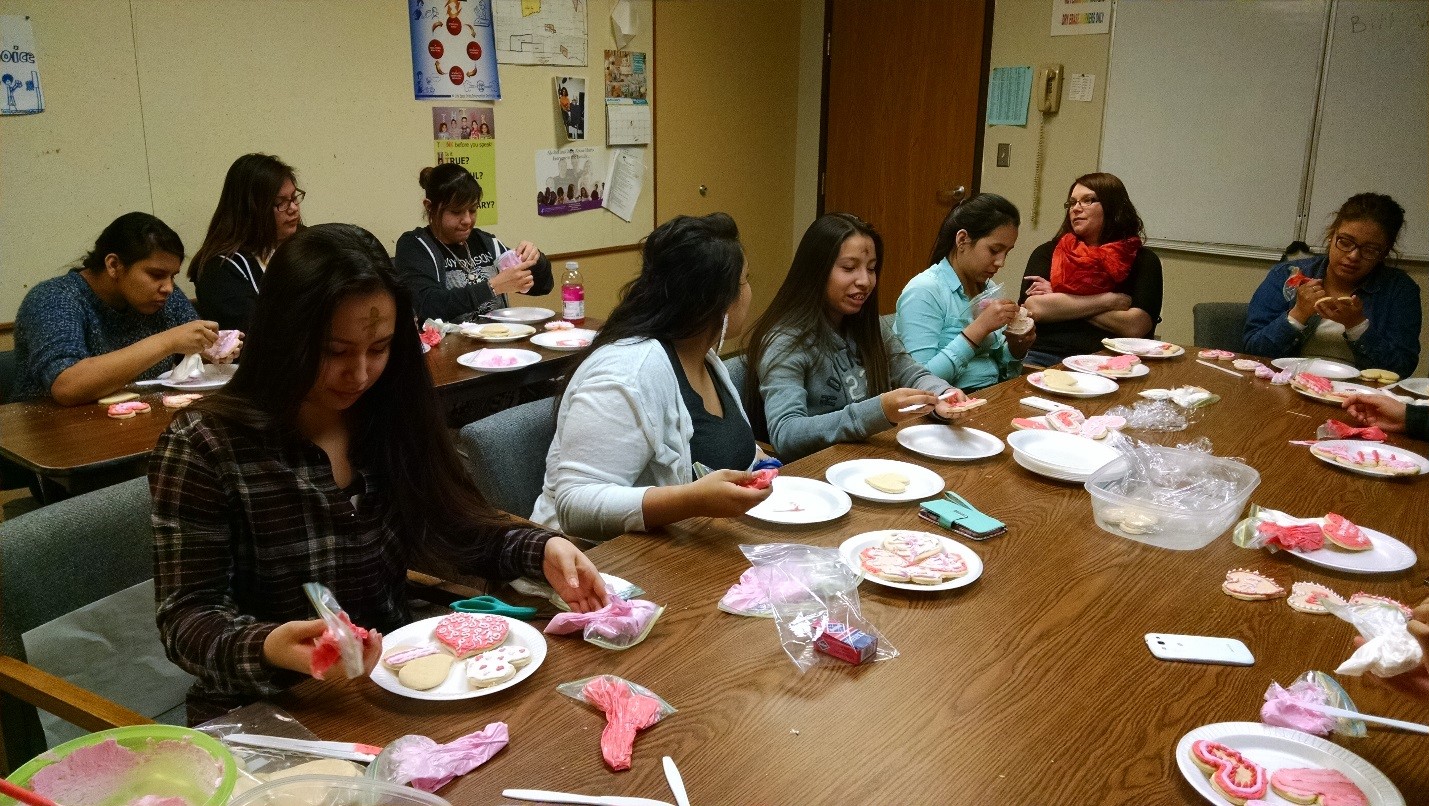 Valentine's Day is a wonderful day, but unfortunately, it sometimes causes people to feel lonely and detached from the world. This year, we decided to help St. Joseph's high school girls "spread some love!"
The girls spent a recent evening practicing the Lakota values of generosity and belonging.  Each girl was able to decorate as many cookies as she wanted.
The only catch?
She could only keep one cookie for herself.
The rest of the decorated cookies had to be given away to:
1) Someone who has had a positive impact on her life
2) Someone she may have been unkind to in the past
3) Someone who looked like they needed to have their day brightened.
The girls are so very talented and creative, and the cookies turned out great!
All in all, the girls decorated almost 100 cookies. Since we only had 13 girls decorating cookies, they will be spreading A LOT of love!!
We hope you had a Happy Valentine's Day.
Julie
Family Service Counselor