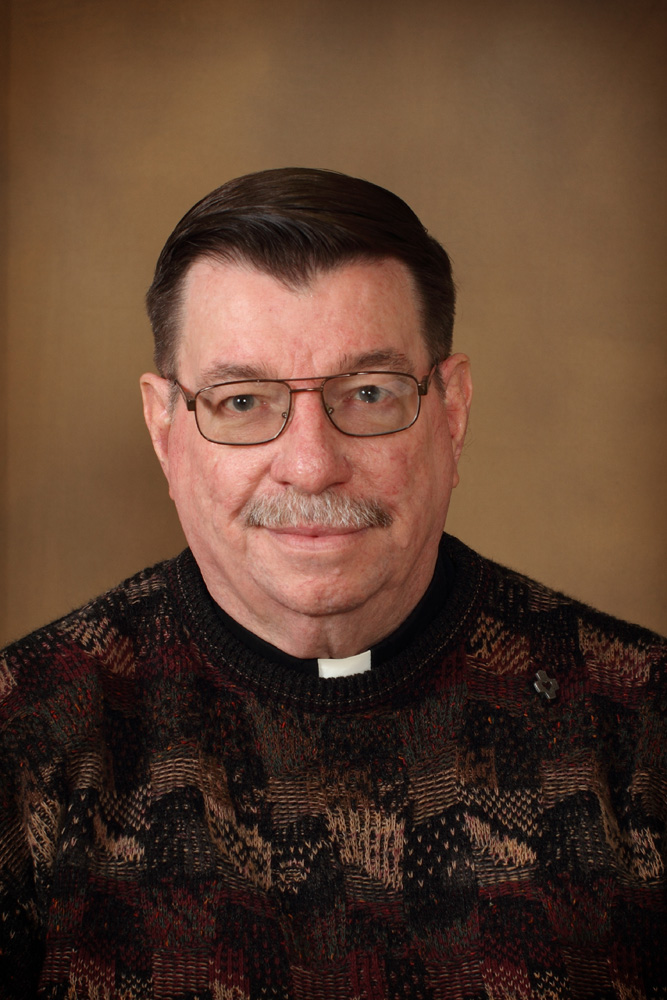 Good Day from St. Joseph's Indian School! The mild weather has continued and most of our snow and ice is gone.  We know, however, that there is still a lot of winter left which can bring some challenges.
I hope you are having good weather wherever you are at.
Lots of things have been happening here at St. Joseph's recently! The start of the month saw St. Joseph's taking part in Catholic School Week activities.  The theme this year was Catholic Schools: Communities of Faith, Knowledge and Service.
There was a different activity each day of the week to fulfill the theme.
Monday's activity was 'Share Faith'—Scripture verses were read over the PA and classes took time to discuss their meaning. Students and staff could also refresh the prayer board with new written blessings or share a favorite Scripture verse with a co-worker.
Tuesday's activity was 'Share a Story' – Classes were paired up to read, write stories or teach a lesson to one another. The T-shirts were passed out and a group picture was taken.
Wednesday's was 'Share Knowledge' – Students took part in Lakota language games to test their knowledge. That day also saw the induction of new members into the National Honor Society.
Thursday's focus was 'Share Time' – Students and staff looked for ways to make someone's day a bit brighter. There was also a special video playing in the cafeteria that acknowledged the many wonderful people who make St. Joseph's Indian School so special. Additionally, students walked to the Development Office on campus to thank the staff for their efforts to raise the money needed to keep St. Joseph's going. The maintenance and facilities staff also received personal thank you's from the students.
Friday's activity was 'Share From the Heart' – St. Joseph's food and supply drive for the local pantry and women's shelter culminated. Some of the students went to a local nursing home to bring Valentine's treats and spend some time visiting
An additional activity that transpired throughout the week was the chance for the students to earn 'service dollars,' which were paper money given by the staff whenever they saw a student going above and beyond for a fellow student or staff member. The 'dollars' were later redeemed for real money which was then added to money collected by SCJ Schools in Collaboration (in Wisconsin, Mississippi and Texas) to be used to provide needed supplies for a ministry in southern Texas dealing with refugee children.  As soon as I get the final count, I'll be sure to let you know how much was collected.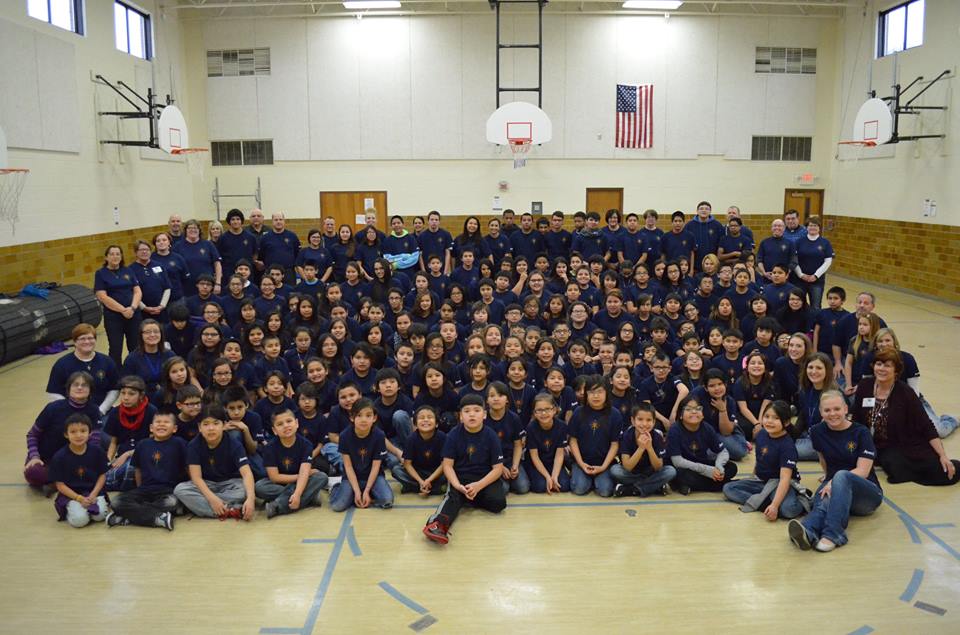 The Valentine's Sobriety Carnival and Dance were held on February 5 in the Rec Center. Grades 1-3 went first followed by grades 4-6 taking part in a variety of games of skill and luck to win some nice prizes.  There was face painting and goodies to be enjoyed by all.  Grades 7-12 had a dance in the evening.  Part of the message that was shared was to encourage our young people to recognize the fun that can be had without turning to drugs or alcohol.
On Saturday, February 6, St. Joseph's held their annual 7th & 8th Grade Boys' Basketball Tournament. This year we hosted Lower Brule, Miller and Pierre Indian Learning Center.  St. Joseph's made it to the championship game against Pierre Indian Learning Center and WON in overtime! Lower Brule beat Miller for third place.
I hope your season of Lent is going well.
Have a great week.
Fr. Anthony Kluckman, SCJ
Chaplain