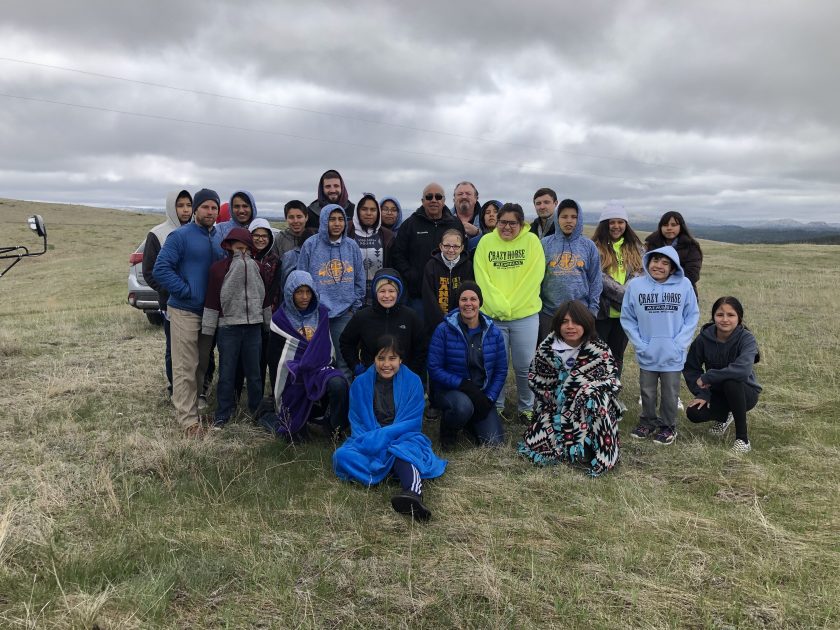 St. Joseph's Indian School students embarked on a six day, five night cultural trip in May to visit important and sacred sites of their ancestors. It gave them the opportunity to walk where their ancestors once walked, and pray where they once prayed.
Before St. Joseph's students and staff hit the road, they took part in an inipi — sweat — ceremony, which is the purification ceremony of the Lakota (Sioux). Throughout inipi, participants sit in a circle while heated rocks are placed on the center fireplace. Water is poured over them to create steam. Songs are sung and prayers are offered by the participants.
"If you keep your eyes open, you can sometimes see spirits," said Jackson.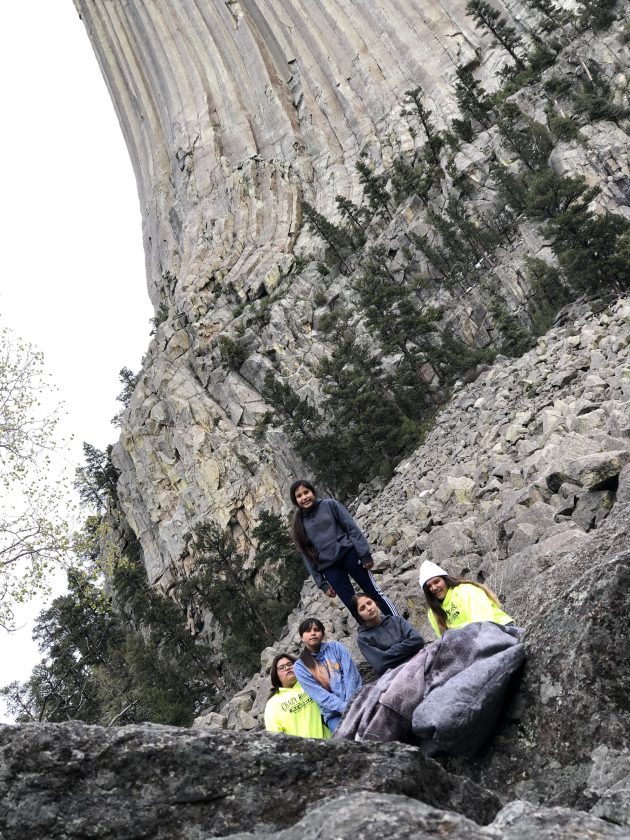 Then the young boys and girls parted ways. They visited the Crazy Horse Memorial, Matȟó Pahá — Bear Butte, and Matȟó Thípila — Bear Lodge (Devil's Tower), the sites of the Wounded Knee Massacre and the Battle of Little Big Horn, and more.
At each site, the students were able to explore, pray and reflect upon the stories of their Native people. They also met and learned from Lakota elders, park rangers and historians.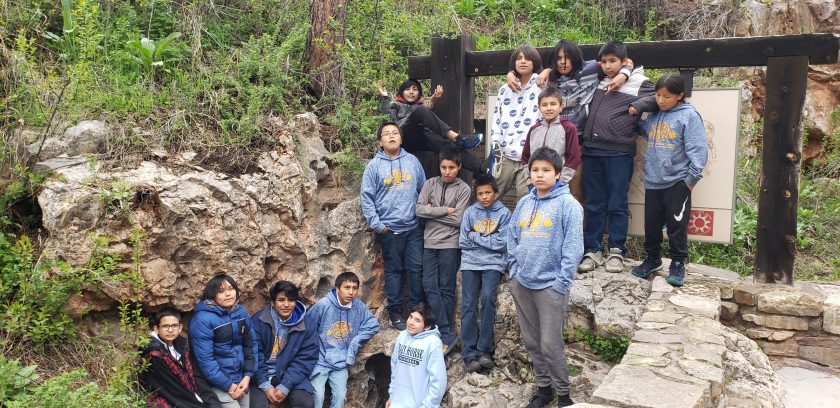 Then, in the evenings or when inclement weather forced the groups inside – this year's trip had a lot of rain – students enjoyed spending time at a few indoor water parks to swim and play.
"I liked everything about the trip – like laughing with each other on the bus and talking about our favorite parts," said Jeremy.
When the trip wrapped-up, students returned to St. Joseph's Indian School. They spent the last two days of school preparing and sharing a PowerPoint presentation about their trip.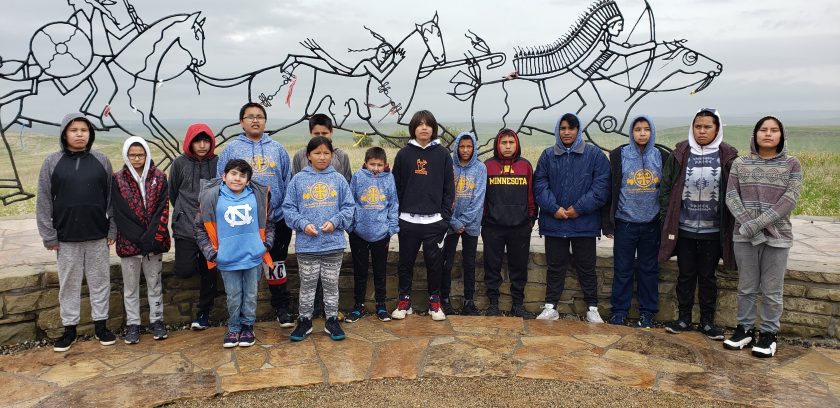 The cultural trip always brings many small moments of fun to the seventh grade students every year. But, there is also a big picture goal. The trip is meant to inspire students to continue learning more about their culture. Hearing stories of the greats who came before them will hopefully spark a flame within them to rise and become the next generation of great leaders.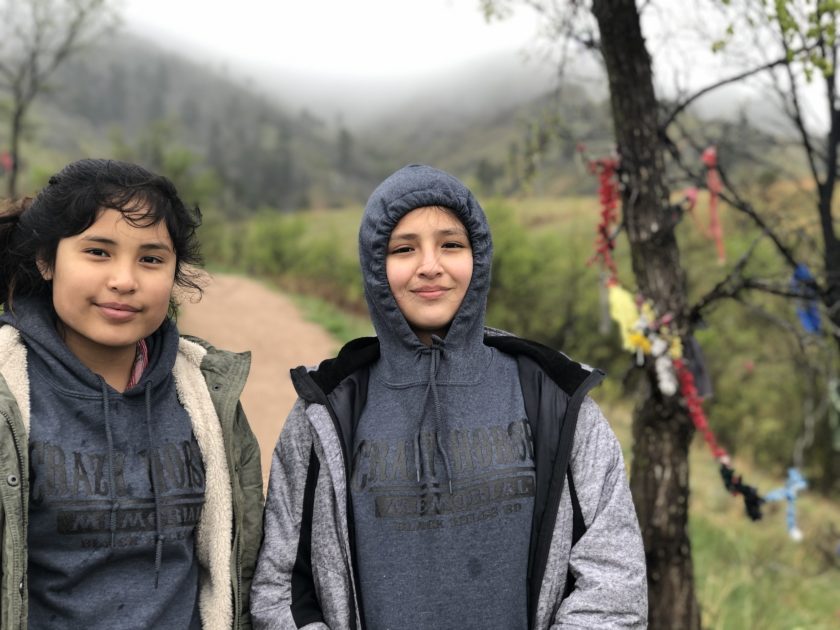 Pilamaya – thank you – for giving us the opportunity to teach our Lakota students about their culture. We couldn't do what we do without you!