My name is Chelsey and this is my first "official" year at St. Joseph's Indian School. While finishing up my Master's Degree in Counseling and Human Resource Development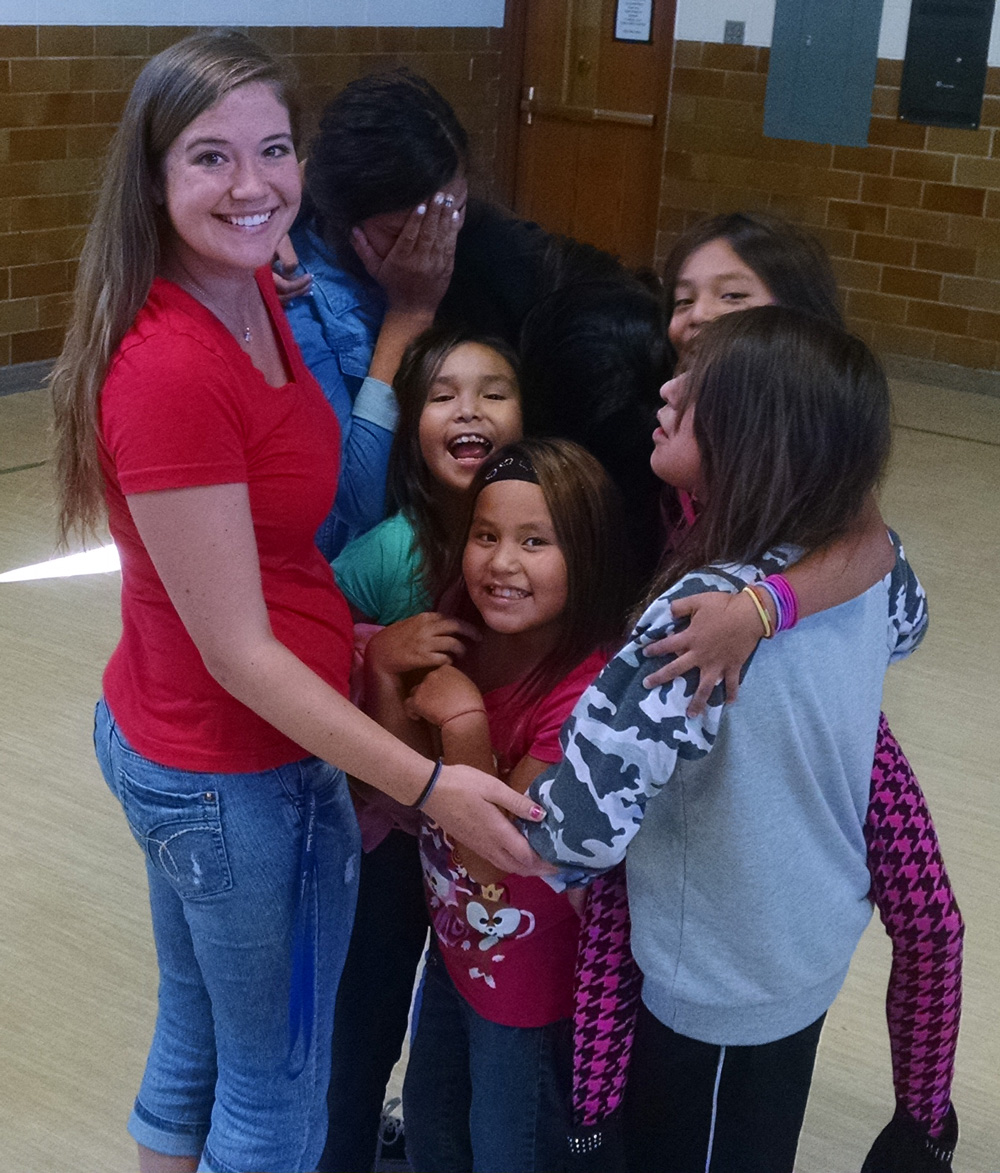 last year, I was an intern here. I grew up right here in Chamberlain, South Dakota, however, and have been familiar with the school my entire life.
I have always enjoyed participating in activities on campus and a trip to the Akta Lakota Museum & Cultural Center is still one of my favorite ways to spend a day. I've always had an interest in the Native American culture, and now I have the privilege of working with the Lakota (Sioux) students and their families on a daily basis.
When I first considered going into the counseling field, I asked to shadow a few of the counselors at St. Joseph's. As I was asking many questions about the field and how things are done at St. Joseph's, I remember one counselor telling me he could sum it up in one word…relationships.
After being at St. Joseph's for a little over a year, I could not agree more. There are so many relationships that impact my job and daily responsibilities.
The most important relationship in my life is that with God. I feel so blessed to work at a place where I can openly share my faith while participating in mass, prayer services, and home prayers.
Relationships with the students are next, especially in my position as a Family Service Counselor. My favorite times during the week are spent in sessions with the students and after school in their homes.
Closely following the relationships with the students, is the relationships I have with their parents/guardians. One of my main responsibilities as a Family Service Counselor is to be the main contact person with the families. This allows me work through the struggles of each student with their parent or guardian, and also join in celebrating their successes.
Working at St. Joseph's also gives me relationships with my co-workers and other staff who are all working toward the same mission: to educate the Native American youth for life – mind, body, heart and spirit.
St. Joseph's Indian School is truly a family of its own and I am so honored to work for this organization.
Each day, I see examples of the staff coming together with different ideas, activities and projects to further the mission of St. Joseph's Indian School and serve those around us.
With the years to come, I look forward to strengthening my relationship with God, building long-lasting relationships with the students and their families, and continue to fulfill the mission of St. Joseph's Indian School with the wonderful staff that surround me.
Chelsey, Family Service Counselor