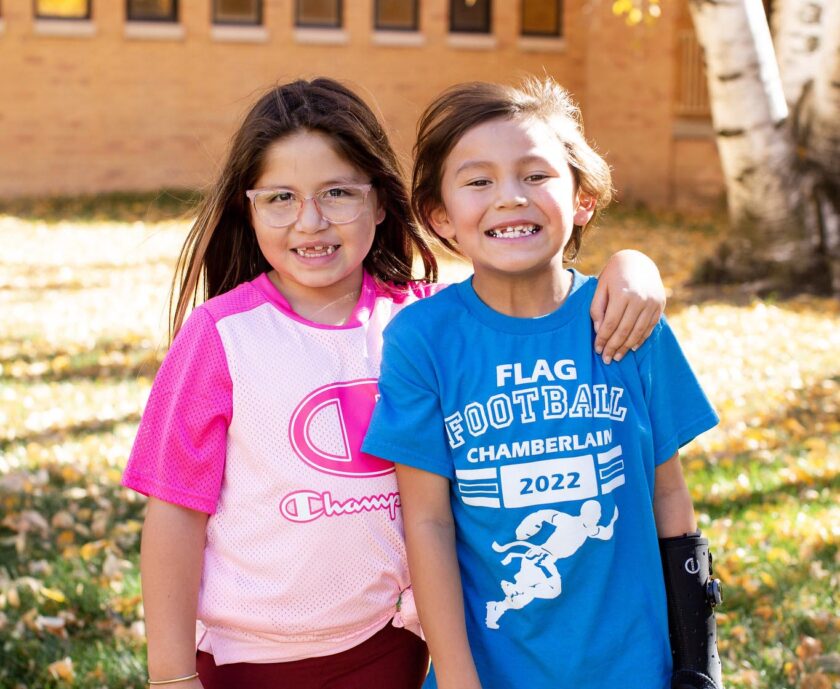 Friday, October 22, marked the beginning of St. Joseph's Indian School's annual observance of Red Ribbon Week.
Sean Milner, executive director of Baptist Children's Village in Clinton, Miss., kicked-off the celebration that ran through October 28.
His message was simple, "Who you listen to will make all the difference in who you become."
Appealing to the gamers in the audience, he noted that when you want to reach the next level, you listen to those who have played the game successfully. He shared experiences when he listened to his peers, which didn't turn out well. He talked about listening to the chip on his shoulder instead of his true self. Milner shared his own story of coming from a family marred by the effects of drugs and alcohol and urged students to avoid that path.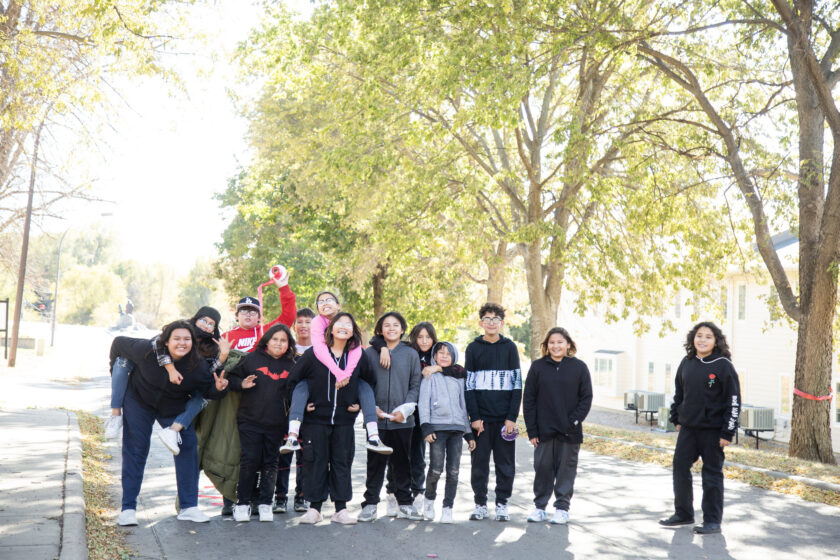 During the week of October 24, students celebrated five drug-awareness-themed dress-up days. Monday was pajamas, with the message to follow your dreams. On Tuesday, students wore their favorite team's jersey to send the message, "Stay in the game and put a cap on drugs!" Wednesday was a tie-dye day, with the message: "Say peace out on drugs!" Thursday, everyone donned the school's colors – blue and gold – to say, "Be drug-free." Friday capped off the dress-up fun in red for Red Ribbon Week.
Fifth-grader Jasleen explained, "Being able to dress up this week was my favorite, especially Pajama Day, because I like to be comfy. It's important to be drug-free because drugs get in the way of the things you like and want to do."
Monday and Tuesday, students participated in Intercom Trivia to build drug-and-alcohol-prevention awareness. Monday afternoon repeated a favorite Red Ribbon week activity when students tied hundreds of yards of red ribbon around tree trunks across campus to raise awareness of the week's message.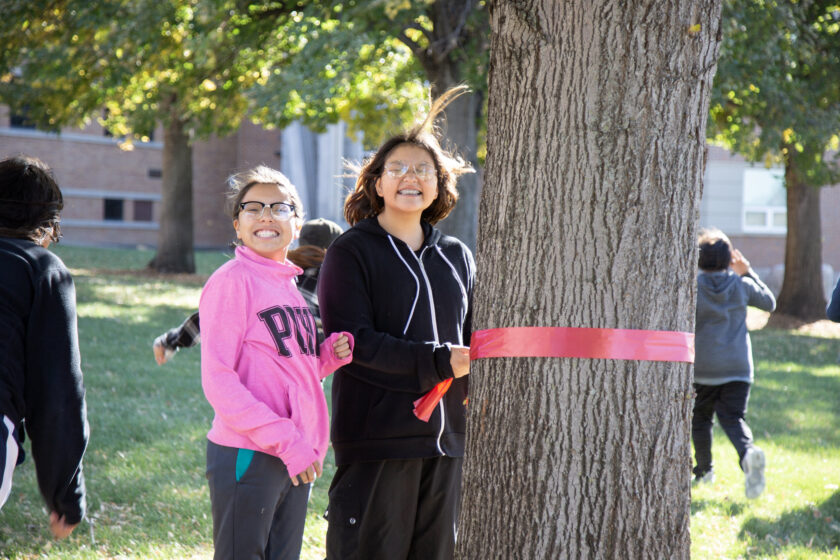 Fifth-grader Dallas said, "My favorite thing during Red Ribbon Week was making my poster in Personal Living Skills Class. I also love seeing all the red ribbons on our trees, too. I think being drug and alcohol-free is important because everyone deserves a healthy brain!"
St. Joseph's Indian School has actively participated in Red Ribbon Week for more than 20 years and develops updated drug and alcohol curriculums related to each age group.
Red Ribbon Week began as a tribute to fallen Drug Enforcement Administration Special Agent Enrique Camerena, who in 1985 was murdered by drug traffickers he was investigating in Mexico. According to the United States Drug Enforcement Administration, Red Ribbon Week is the nation's oldest and largest drug-prevention program.