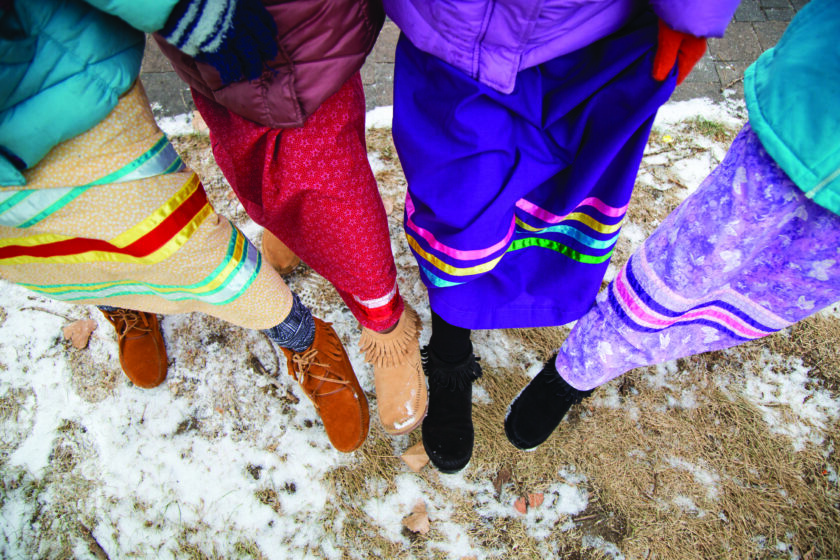 The week of November 13 has been "busyness" as usual at St. Joseph's Indian School. Rock Your Mocs Week began with Lakota Mass on Sunday.
Following the culturally infused liturgical celebration, staff distirbuted moccasins to "rock" throughout the week. Rock Your Mocs is a national annual event that creates a positive cultural experience, promotes unity and celebrates tribal individuality by wearing moccasins to honor ancestors and Indigenous people worldwide. It is the centerpiece of the celebration of Native American Month.
On Native American Day, St. Joseph's Indian School hosted One Day of Giving to help raise money for moccasins for each student. It was successful, and now every student at St. Joseph's has a pair to wear for the week and keep for years to come.
Students embraced the idea. Sixth grader Rayne Grassrope said, "They are comfy, and I'm happy to wear them because it's part of my culture."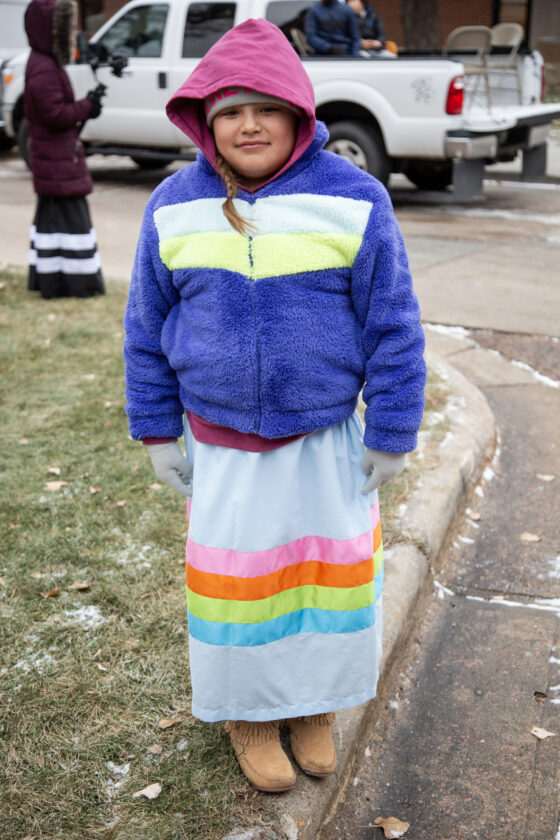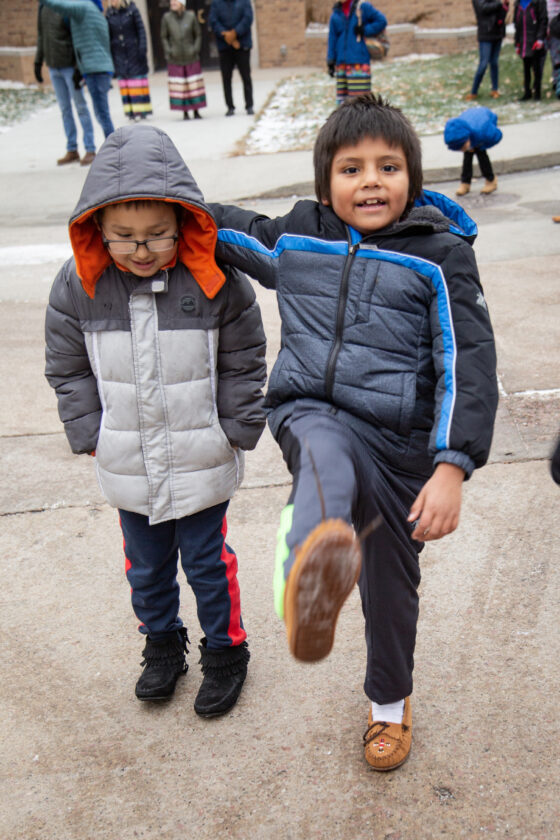 Classmate Jayda Stead concurred, "This is my first pair of moccasins. I'm happy that I get to have something from my culture and heritage that is my very own."
At 4 p.m. Wednesday, students in the grade school and high school programs assembled to walk a circuit around campus as an observance of the week. The school's Pahá Makȟásaŋ Lowáŋpi – Chalk Hills Singers — drum group marked the rhythm for the walk, the heartbeat of the people.
This year, Rock Your Mocs coincides with the school's traditional celebration of a family night on Wednesday of the week before the Thanksgiving holiday. Renamed Thiyóšpaye Night this year in honor of the Lakota tradition of extended family, the celebration began as soon as the Rock Your Mocs Walk arrived at the school's Rec Center. The evening was an explosion of laughter and competition with quick-paced "Minute to Win It Games" and favorite foods, like pizza.