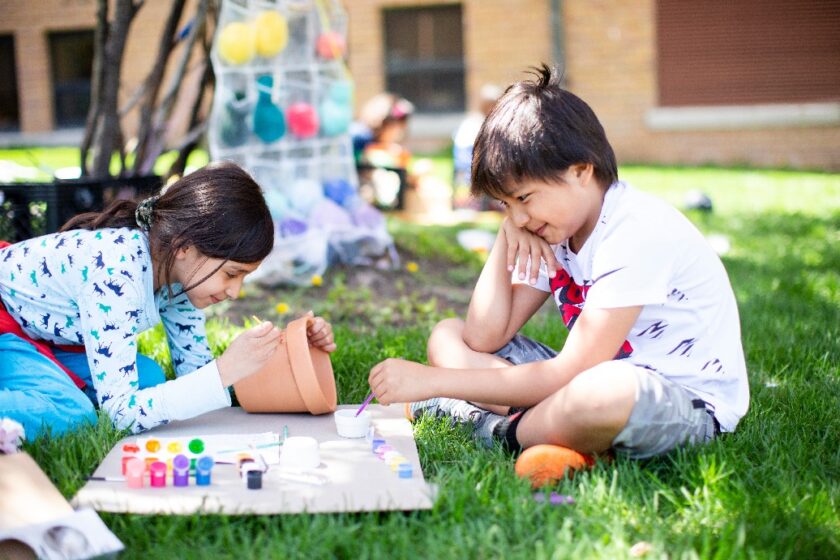 For a hospitalized child, receiving a message from children their age can be extra special. It brightens their day. It lets them know someone is thinking about them. For a moment, it lifts their spirits as they undergo their unique battles.
Surely, messages with words are wonderful. However, the thing about art is it is a universal language. There are no words to comprehend — only a feeling to be shared.
Recently, the children at St. Joseph's Indian School shared art projects with children benefitting from Arts for Little Hearts, an organization that collects artwork from volunteers and distributes them to hospitalized children around the world.
Rachel, the art teacher at St. Joseph's, discovered Arts for Little Hearts and knew her students would jump at the opportunity to share their artwork with others — especially those in a challenging season of life.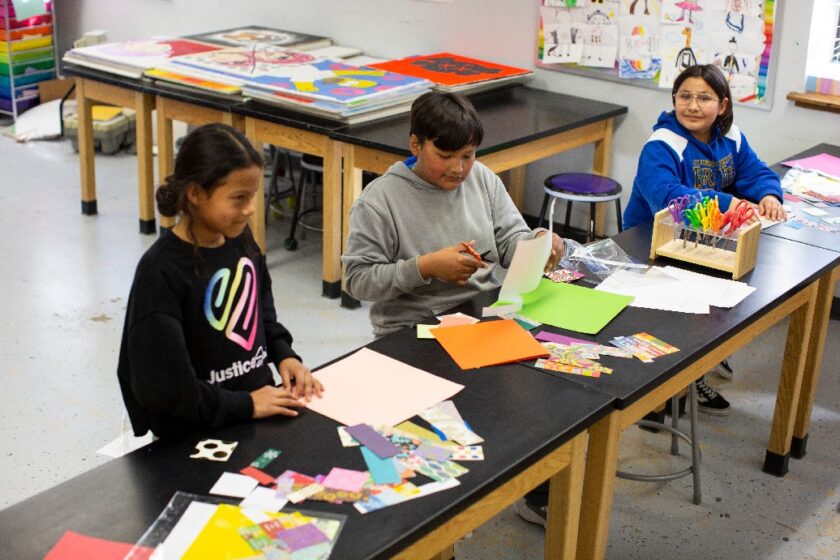 "Our students create so much art throughout the year. I first offered the idea to send some of the art they make in class that they didn't plan on taking home, but I had several students who wanted to create art specifically for this cause," said Rachel. "Some students even wanted to send their favorites — they were happy to send it to a kid a world away."
Rachel went on to say how therapeutic the art creation process can be — especially when the artist is allowed to create art of their choice and not just what the world expects. In this manner, our students benefit and heal from the process of creating, in the hopes of likewise benefitting other children by helping them heal.
Arts for Little Hearts loved the art from our students and quickly sent the pieces on their way to hospitalized children. In fact, they even shared a few pictures of the artwork we sent on their Instagram page — art that was headed to the Cairo Children's Hospital in Egypt.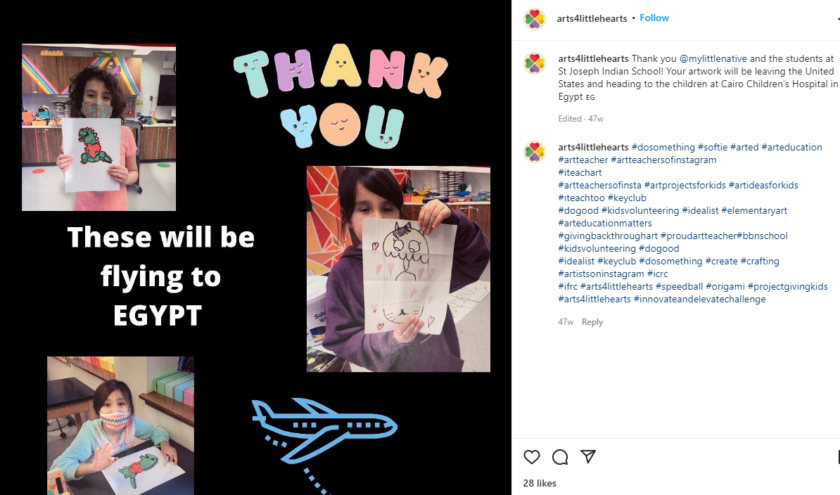 While St. Joseph's students might not have expected their artwork to travel across the globe, it's certainly been the cherry on top of an overall great experience. Though our students will never meet the children they've blessed, they will share a special bond of compassion, love, confidence, courage and optimism that crosses all cultures and countries.
This activity is not unlike what you do when you support students at St. Joseph's Indian School. While you may never meet them, your acts of kindness make a difference. We appreciate your support and generosity, as we continue helping cultivate that same spirit of wačháŋtognaka — generosity — in our students.
Philámayaye — thank you!