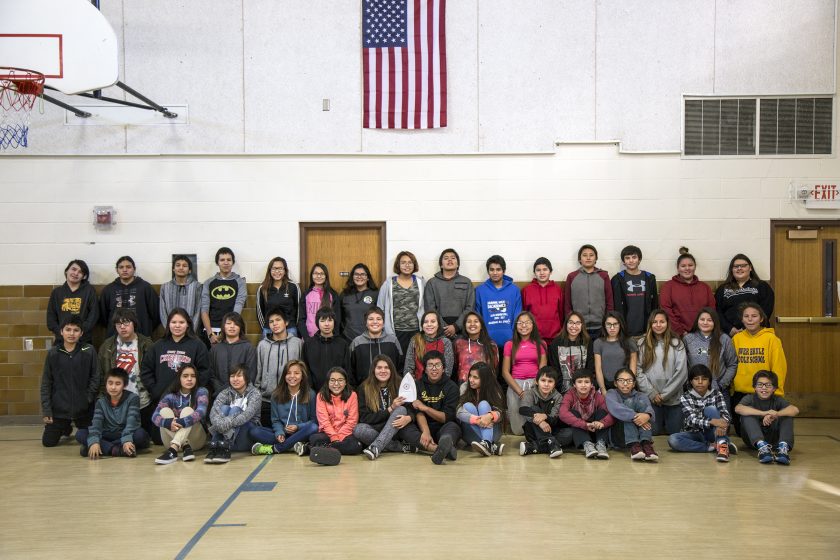 For the second year in a row, St. Joseph's Indian School students have earned awards from the Lakota Language Consortium! At the elementary level, test scores earned the Most Improved distinction. At the middle school level, St. Joseph's students earned the highest achieving spot! In addition to ranking overall scores, the "highest achieving" recognition takes into account number of students participating and especially focuses on number of students in higher level classes.
"It's a wonderful honor," said LaRayne Woster, St. Joseph's Native American Studies teacher.  "This is our third year using the curriculum, and it's so exciting to see it working and hear students speaking Lakota!"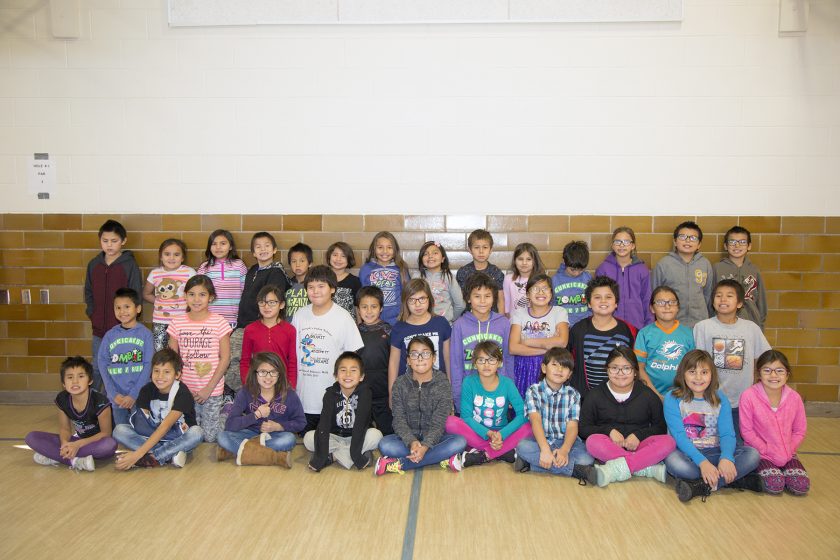 St. Joseph's students receive language instruction during their Native American Studies classes twice weekly. In addition to this class, morning announcements at school include Lakota language elements like the Our Father in Lakota, the Lakota Flag Song, a Lakota phrase of the week and Lakota weather words. All St. Joseph's teachers encourage students to use Lakota phrases, and efforts are rewarded with a ticket, which is entered in a drawing for a prize. Posters with common phrases in Lakota can be found all over campus, helping students use Lakota beyond the classroom.
Lakota Language Assessment Testing occurs in approximately 50 schools across South Dakota that use language curriculum from the Lakota Language Consortium. Awards were given in elementary, middle school and high school categories.
The awards were presented during the Annual Lakota Dakota Nakota Language Summit at the Rushmore Plaza Civic Center in Rapid City.