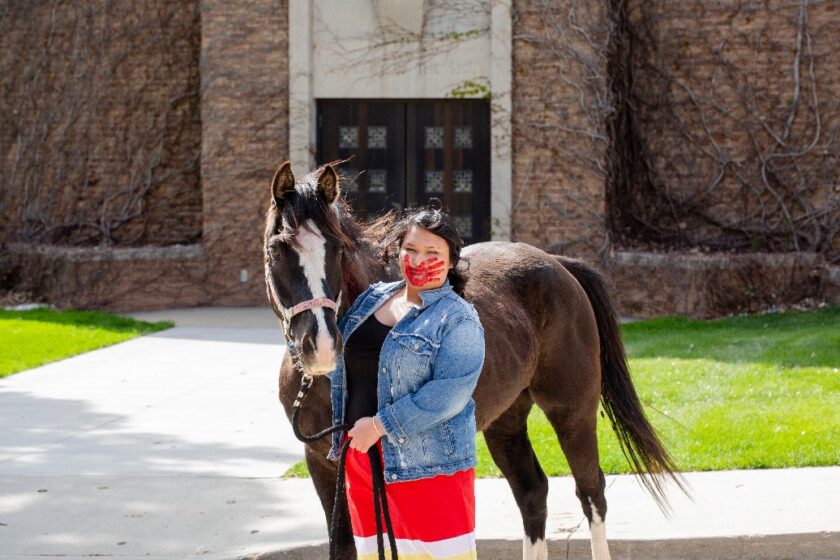 There was a heaviness in the air as St. Joseph's Indian School students dipped their hands in red paint and placed them precisely on their faces — the mark that symbolizes the Indigenous women and relatives who are missing or murdered.
You see, there is a crisis at hand for Native American men, women and families, and it's recognized by a movement called Missing and Murder Indigenous Women.
It is a movement that hits home for many across South Dakota … and students at St. Joseph's Indian School. As of March 8, 2022, there were 103 people missing in South Dakota. Of those 103, Indigenous people made up 62%, despite being only 8.7% of the state's population. To add to it, Indigenous women face high rates of sexual and physical violence — 46% of Indigenous women having experienced rape, physical violence or stalking.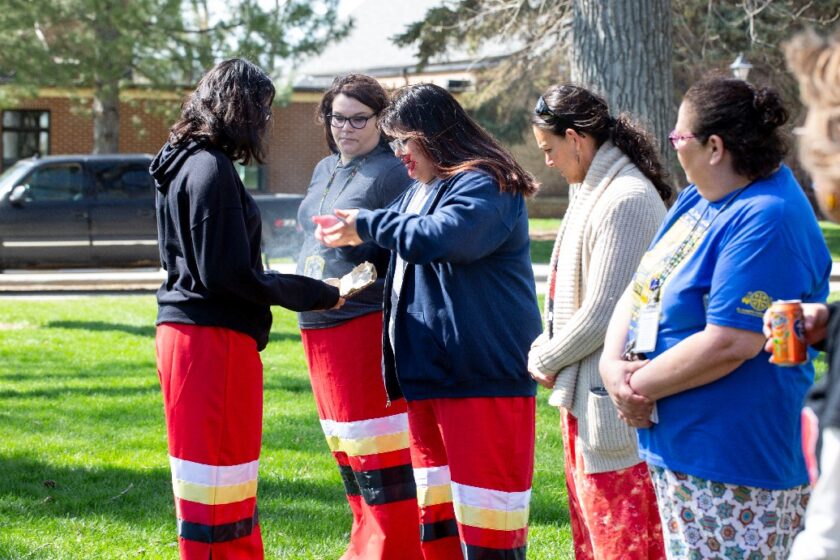 These realities are in stark contrast to a component of Lakota culture that emphasizes women be treated with honor and respect. Women have traditionally held high status in Lakota culture. One woman in particular was White Buffalo Calf Woman, or Ptesáŋwiŋ as it is said in Lakota. As legend states, she gave the Lakota people seven sacred rights and delivered messages.
It's those messages that LaRayne, St. Joseph's Native Studies lead, spoke about during St. Joseph's MMIW event held among the trees and grasses of Wisdom Circle at the school on May 6.
"She said to the women, 'You are the lifeline. The life givers.' and are to be honored. She told the men to, 'Treat women like they are your sisters — treat them with a good heart and mind.'"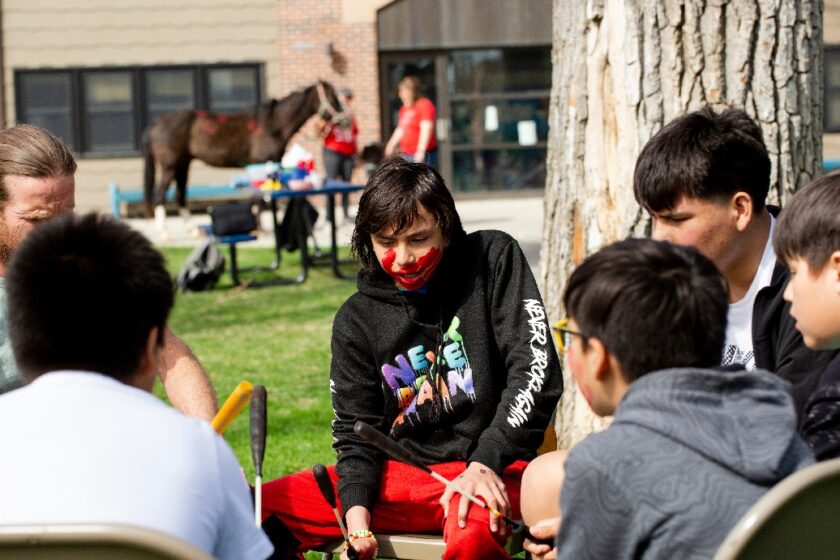 It is a message that sounds so simple in nature — do unto others as you would do unto yourself. But, the ways of the past become muddled by the troubles of today. It's why the mission of St. Joseph's grows more important and necessary every day.
After a prayer and words from other teachers, the group of students and staff held hands in unity. They then danced a round dance, also known as the circle dance, which is a dance performed with a group of people standing in a circle and stepping to the beat of the Lakota drum.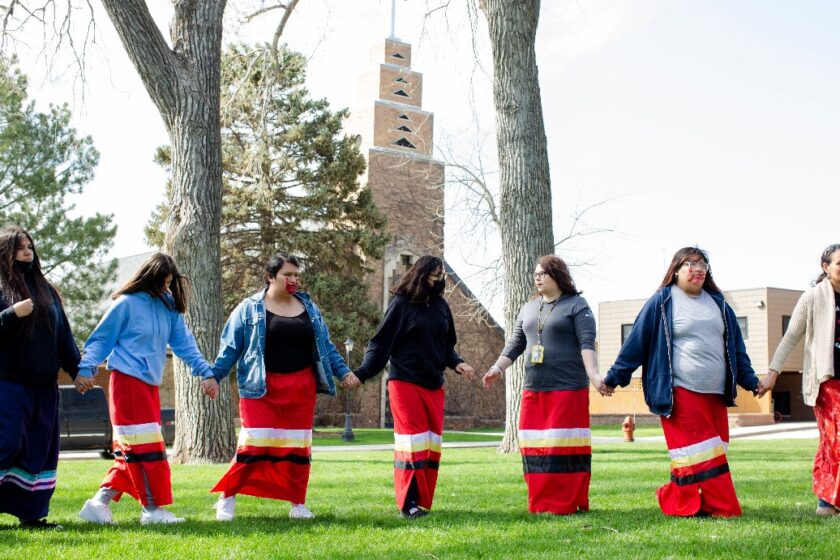 But before they departed, LaRayne emphasized the need for further conversations, in order to mend the broken Sacred Hoop.
"No matter what color, age, religion you are — have conversations with one another. Love one another," she said. "We must go back to those basic teachings and then our hearts and minds will be strong."
Learn about how St. Joseph's is connecting students with their Lakota (Sioux) culture at www.stjo.org/culture.