Greetings to you!
Yesterday was the Feast Day of St. Kateri Tekakwitha, the Lilly of the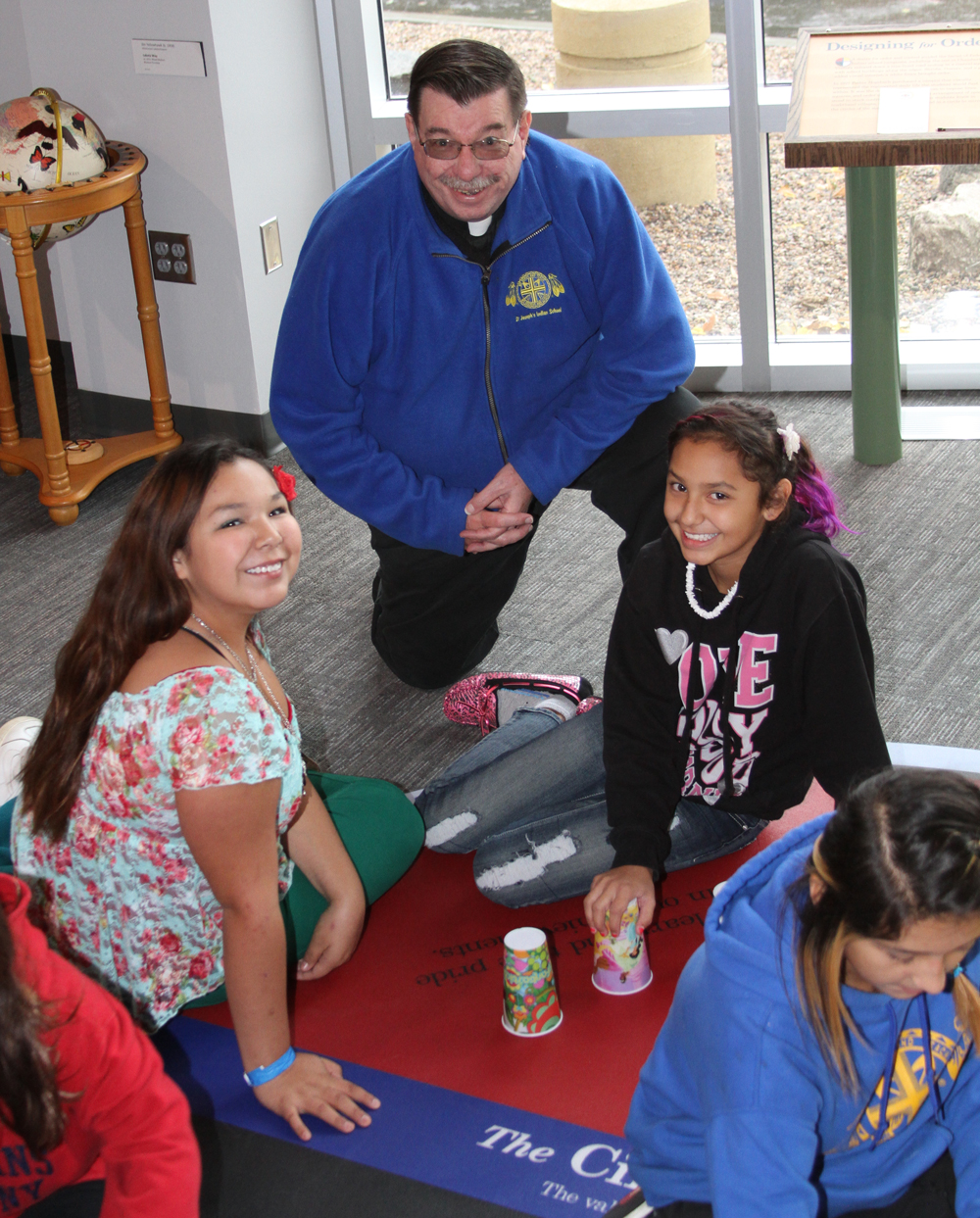 Mohawks.  She is the first Native American to be canonized and holds a special place in the heart of the Native American people.  I've had the privilege of visiting the village where Kateri grew up in in New York State.
One of the stained glass windows in Our Lady of the Sioux Chapel on St. Joseph's campus is dedicated to Kateri.  We ask for her intercession that the Great Spirit will give His blessings and strength to all who seek to follow her dedication and commitment to follow Jesus.
On behalf of all the SCJs, I thank you for your prayers for the success of the recent Provincial Chapter held last week in Hales Corners, Wisconsin. I had the chance to join with Fr. Steve Huffstetter, SCJ and 42 other priests and brothers to discuss various issues to help the members of the Province be supportive of one another and renewed in our dedication to serving the people of God as 'prophets of love and servants of reconciliation.'
Thanks to your prayers, the Spirit helped move the Chapter in a very positive direction.
We also got to do some celebrating.
Fr. Leonard Tadyszak, SCJ, celebrated the 70th anniversary of his vows. Among Father's various ministries was his time serving in north-central South Dakota on the Cheyenne River Indian Reservation.
The next day, we celebrated Br. Clay Diaz, SCJ, and his Final Profession of Vows.  As part of his training, Br. Clay served at St. Joseph's Indian School.  His next assignment will take him to northern Mississippi.
On a sad note, we received word that Fr. Larry Rucker, SCJ passed away.  Fr. Larry had served in South Dakota and many in this area still remember him. Please keep Fr. Larry in prayer.
As we continue moving through the summer, various rodeos and powwows will take place throughout central South Dakota. The powwows at Lower Brule and Fort Thompson will take place in early August. I hope to see you at St. Joseph's annual powwow on September 13.
Remember, you are always welcome to stop in and visit St. Joseph's Indian School and see the good you are doing for the Lakota children!
May God continue to bless you and keep you in good health. Know we are praying for you, in gratitude for your generosity.  Pilamaya – thank you!
Fr. Anthony Kluckman, SCJ
Chaplain