Anpetu waste'! LaRayne imaciyapi ksto! Good Day, LaRayne is my name!
We are in our second week of my 14th day camp at St. Joseph's Indian School! I remember those overwhelming, exciting feeling from the very first year because I still get them today.
Part of the overwhelming feeling comes from wanting to give the students who come for the Rising Eagle Day Camp a sense of who they are as members of their tribe or members of the Oceti Sakowin Oyate (People of the Seven Council Fires). My purpose is to share my passion of being proud of who we are as Lakota/Dakota/Nakota persons. I try to do this in various ways.
This year I will be pulling from my co-teacher, Allen, for added wisdom and knowledge in traditional Lakota games. Allen brings a plethora of knowledge in this area. We will play the modified version of the moccasin, plum pit, bingo and hand games with our day students. We play with items they can find around the house so that when they are home with friends and family, they can recreate the games with pencils, pens, beads, rocks, sticks or anything their creative minds can find and use.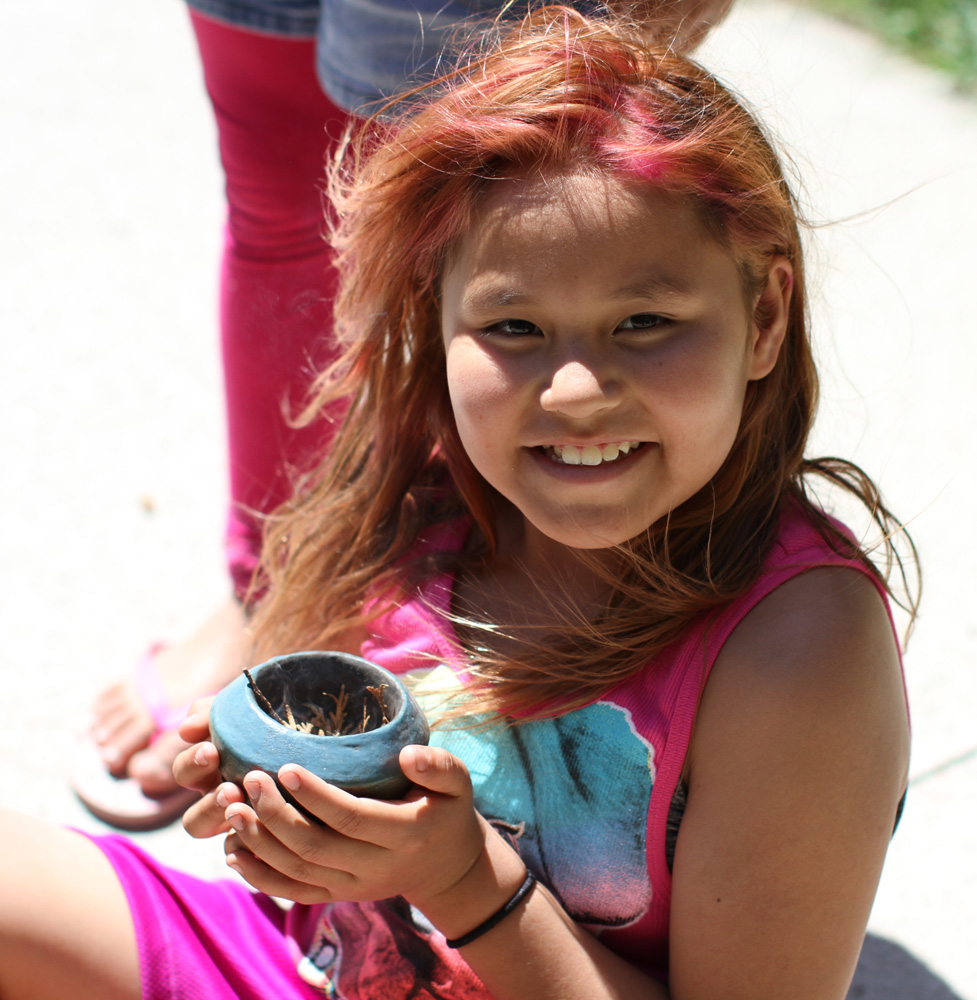 We are going to plan a two-day focus around the Akta Lakota Museum & Cultural Center and the life-sized tipi that is set up in front, welcoming visitors. The kids will take a tour of the museum as well as the alumni and historical center – Tokéya uŋkí nájiŋpi (We Stood Here in the Beginning) – in order to get a sense of why St. Joseph's is important to so many people. A guest speaker will share some hands-on artifacts that are part of the tipi, so the day camp kids will grasp a sense of what it was like to live "back in the tipi days."
Dancing has always been a part of every culture. We will also learn some dances that pertain to friendship and celebrating for fun rather than focusing on the powwow or other ceremonial dances.
We also try to tie in how our entire environment was a part of daily life. This year we will focus on making teas for medicinal use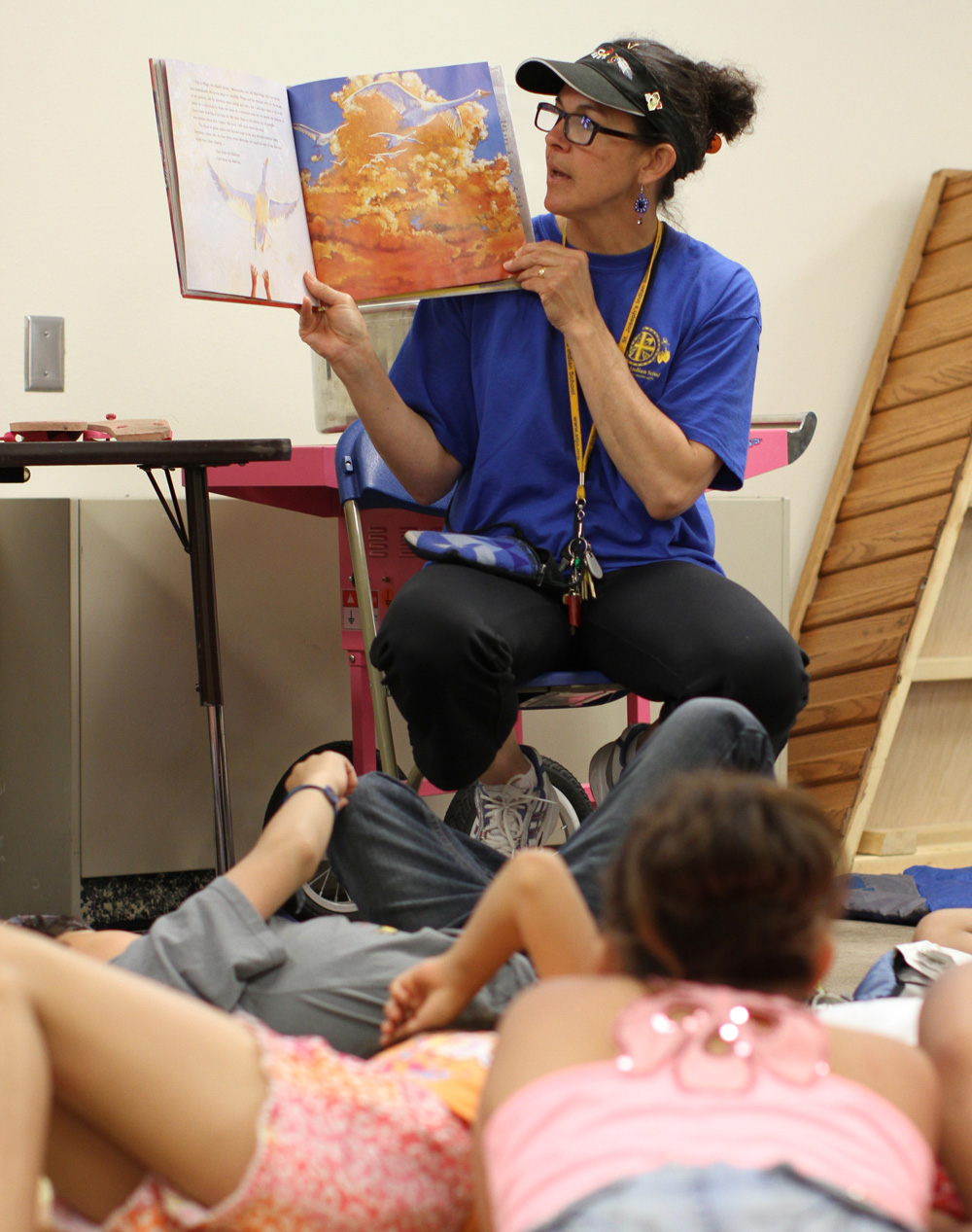 out of local plants and also how the how the stars tell us about each day, week, month and year. We will talk about how they mirror earth and our own aura.
With each day, I try to find a story or a book that parallels what we are discussing. This helps the kids to understand the importance of storytelling, reading books and how much fun it can be to share a book with someone of any age.
Lastly, we want to share a new movie that teaches our youth and communities about the Horse Nation. Many of our tribal leaders are working on bringing the "Horse Nation" back for healing reasons. We hope to be a catalyst in this process at St. Joseph's Indian School Rising Eagle Day Camp.
Wopila tanka – many thanks – for helping make day camp possible!
LaRayne,
Native American Studies Teacher