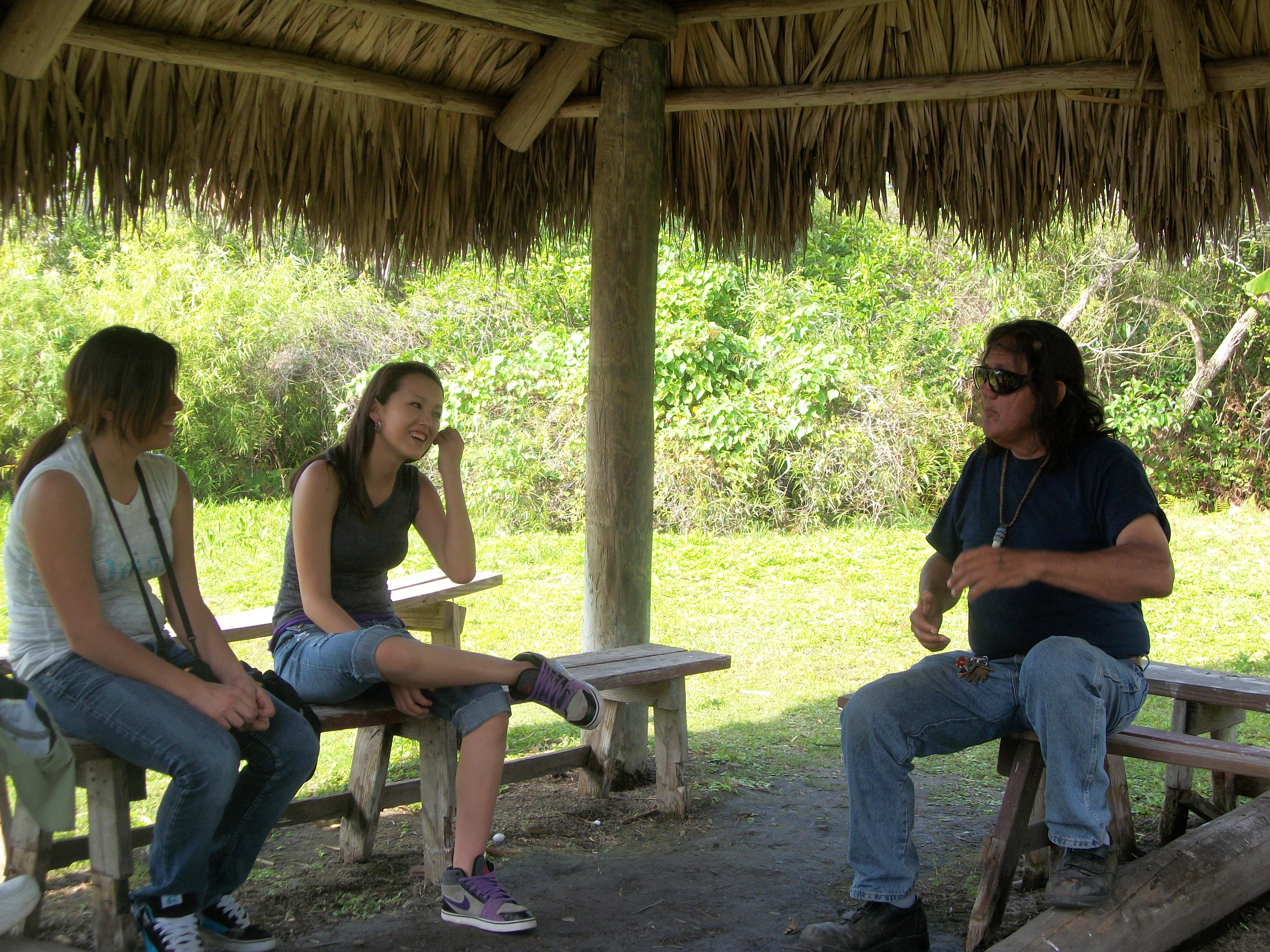 Daylon and Erica, two Freshmen in our high school program traveled to Miami, Florida for a donor appreciation luncheon.  On Saturday we had such a lively and question filled group that to finish by the appointed time, our students had to cut part of their presentation short. Sunday's group was smaller and quieter, but just as engaged and caring. The time together gives donors a fuller sense of the programs we run here at St. Joseph's Indian School, and the chance to ask questions that people wonder about when they get our literature in the mail. People want to know where their donations go and if they are really making a difference.
As I meet people for whom I know even a small donation is a real sacrifice, I am humbled. Folks often bring along gifts to welcome us to their part of the world and to take home to share. We received necklaces, a conch shell, books and toys to share with the other Native American students and even a guitar. One family gave us a generous Walmart gift card for the girls and their home to get something they need. Along with some souvenirs, the students' suitcases were much fuller going back.
I have relatives in the area, and after the luncheons my Uncle Ed and Aunt Mary Lou, and cousins Chris and Chuck served as our tour guides. The Port of Miami wasn't far from our hotel, and besides the shops, it was amazing to see the size of the cruise ships as they docked in Port and prepared for adventures of their own. We spent Saturday evening in Miami Beach. The girls got their toes wet in the ocean, then explored the loud and colorful, neon lights and art deco buildings, crowds and crowds of people in the world of South Beach, a far cry from South Dakota.
Sunday after the luncheon my cousin Chris arranged for us to take an airboat tour in the Everglades. Our guide was an Apache man raised by the Miccosukee tribe in Florida. He was full of wisdom and humor, and knowledgeable about the colorful plants and birds we saw. He could tell us lots about each individual alligator we passed as though they were his pets. When one came towards the boat looking for food he grasped her by the throat and pulled her closer so we could have a good look.
Not something I would be brave enough to attempt!
Half way through the ride, he asked the girls if they would like to drive the boat. Daylon was adventurous enough. The look on her face was a mixture of surprise, the tentativeness of I-don't-know-if- I- can–do-this to sheer delight. With the rudder in one hand and the wind flowing through her long black hair, and the biggest smile I've ever seen was a definite highlight of the trip.
Back in the city my cousins knew of a lively, reasonably priced waterfront restaurant, complete with acoustic guitar music. We had a relaxing evening reliving the memories of good friends and new experiences.