Last year on my birthday I was in the hospital, still not eating solid food. When my brother Dan brought me a Twinkie with a candle in it, I could only eat about a third of it! Today Cathy baked a delicious cake and the rest of the development staff provided a festive atmosphere to help me celebrate in a little more style. The ad goes that what cancer patients wish for more than anything else is one more birthday. I've come a long way and am grateful for the caring folks who have supported me on the journey.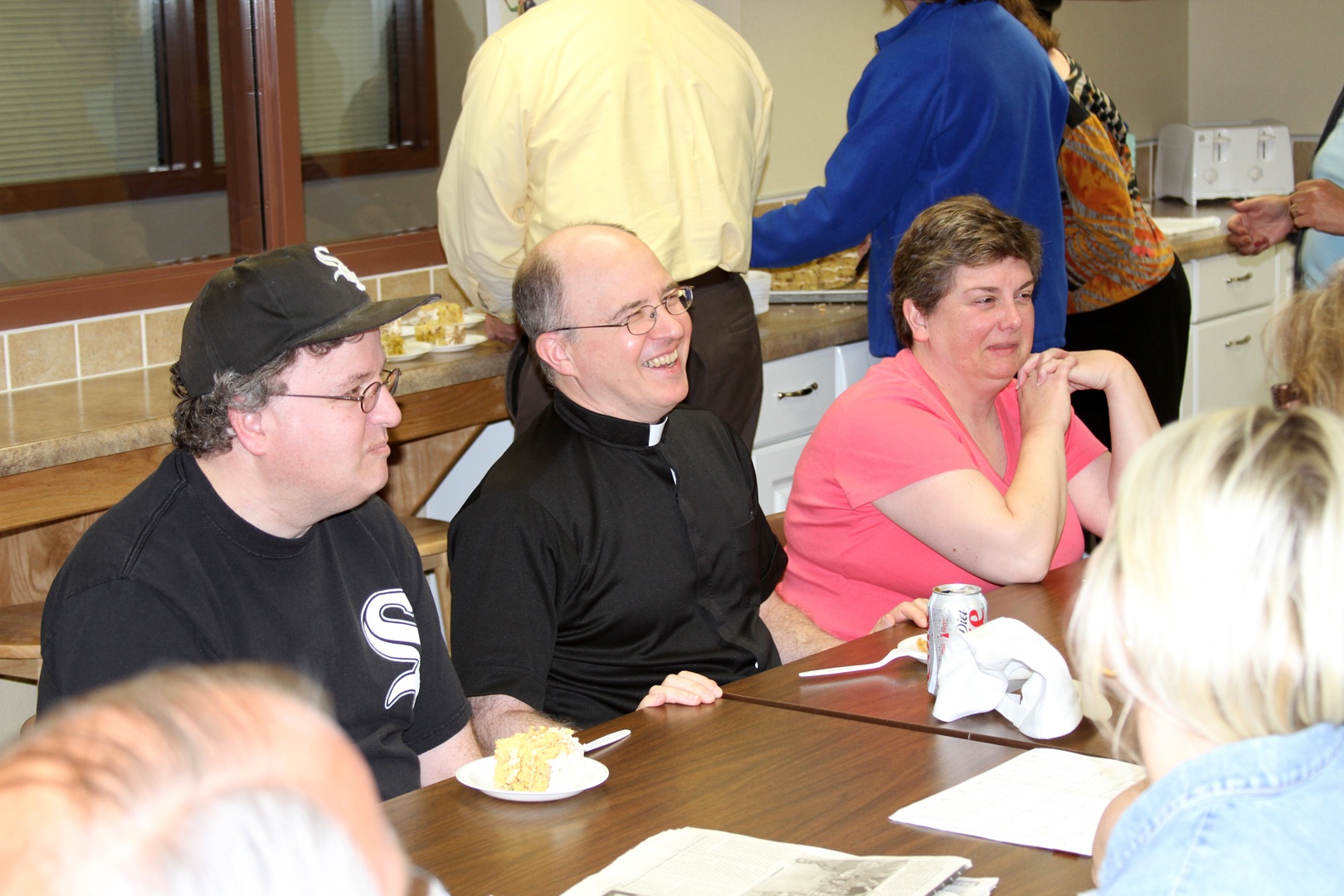 As we toured the Development Office, my brother John kept me humble in ways only a brother can, pointing out how our staff handles so much of the day-to-day work and teasing, "What do you do?"  As people explained their areas of responsibility, John remarked how much pride they took in their job, and he could see how much they really enjoyed their role here at St. Joseph's Indian School.
Our Rising Eagle Day Camp started today! 38 children rode the bus from Fort Thompson to take part in educational and recreational activities and enjoy a good breakfast and lunch.
After lunch, I took my family to visit the Indian Reservations. In Crow Creek, two of our High School students, Erika and Lucinda, helped give the tour. They are the same age as my niece Clare, who enjoyed their company. One stop in Fort Thompson was the pow wow grounds, where the girls talked about their dancing and the ritual and ceremony that pow wows entail.
In Lower Brule we hiked to the Narrows, a spot with a panoramic view of the Big Bend of the Missouri River. Lewis and Clark stood on that site during their exploration of the area. It was my first visit since the tribe constructed a Mandan Earth Lodge, reflecting the culture of one of the earliest tribes to inhabit the region. Reaching the top of the Hill called for some pictures, but also a shared silence just to contemplate while gazing over the vast horizon.