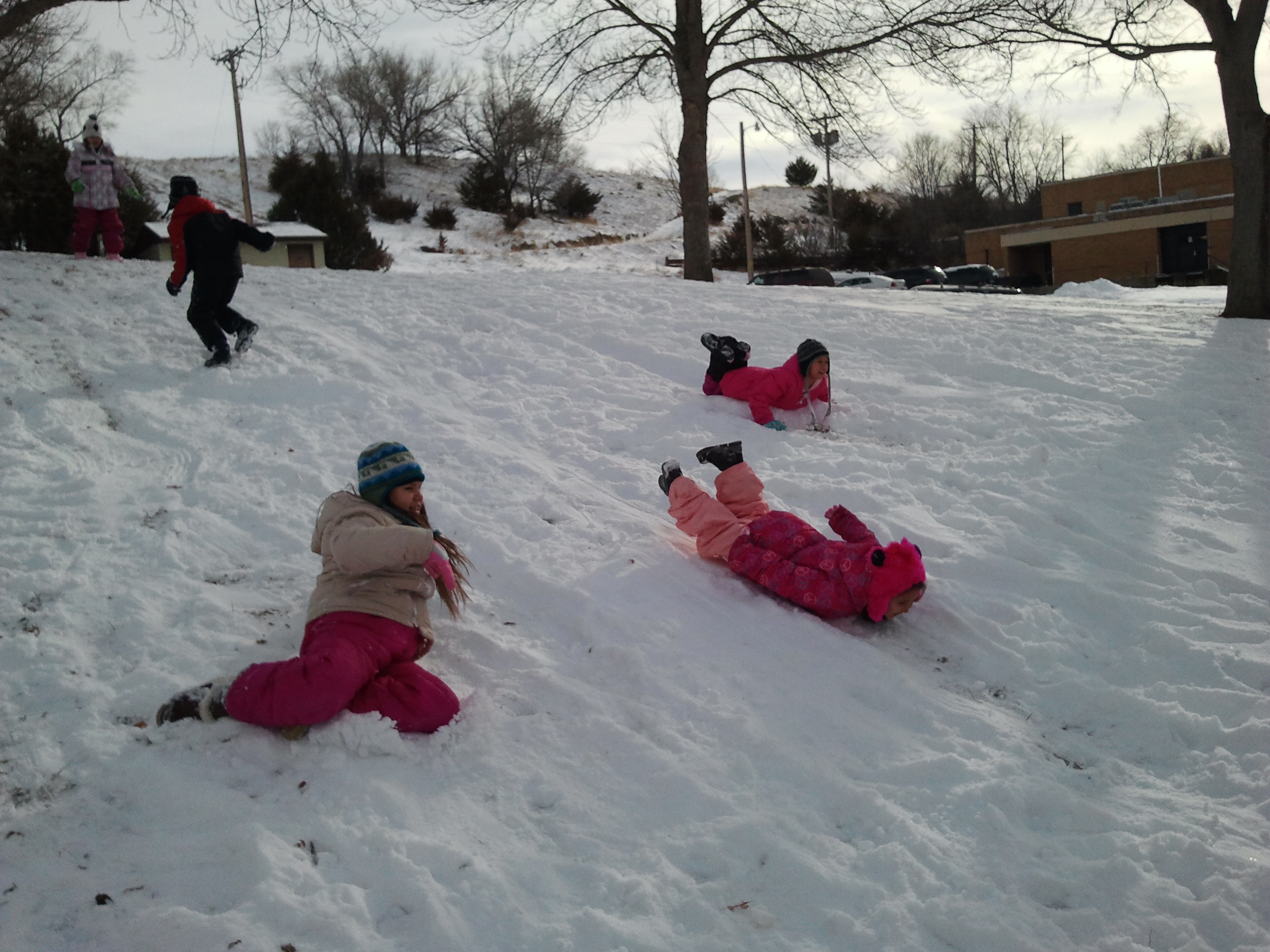 The past few days our Lakota students have been out sledding in force, but today the sun came out and began melting our snowfall into the dry and thirsty ground. They'll have to wait until the next storm before the hills again allow for good sledding. But that didn't deter kids from having fun at recess.
Today's winter coats are warm indeed, but the plastic outer material is slick enough to make sleds optional. I watched the children belly slide head first down the gentle slopes leading to the playground, laughing all the way! I'm sure the teachers don't mind the students burning off a little excess energy before coming back to the classroom to focus on reading, writing and arithmetic.
I had to pick up a package a friend sent for Christmas, so I wandered over to Central Receiving, where all the boxes that come to St. Joseph's Indian School's campus wind up. Glenda and Cathy have worked as a team for many years. This time of year gets a little hectic for them, but they seemed in good cheer as they opened and sorted piles of clothes, toiletries, toys and games, books and school supplies and knick-knacks  of all kinds.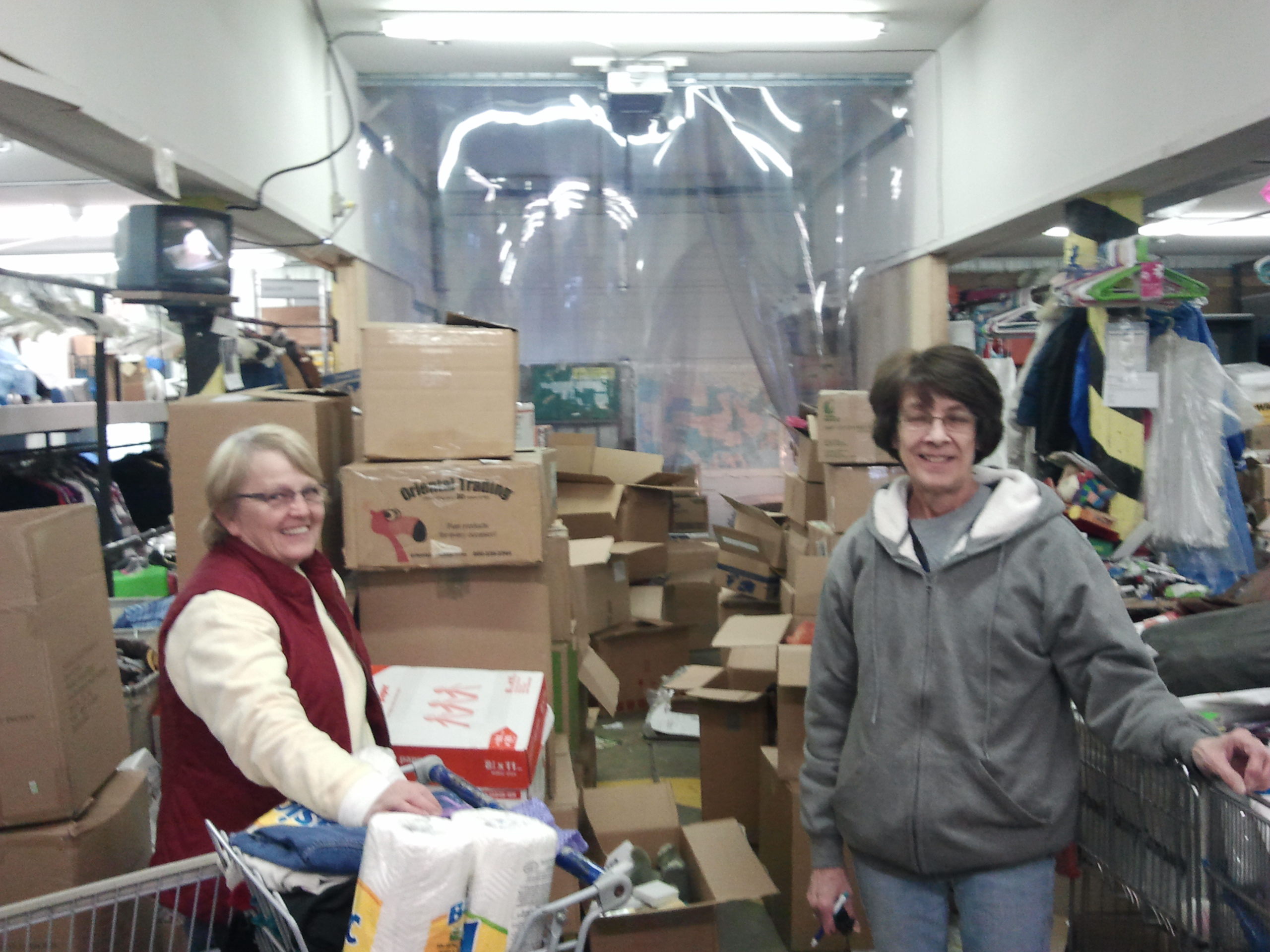 Some of the boxes are from people who are taking part in our Holiday Wishes Christmas program. Those presents will be distributed after Christmas break when the students return in January. Items like hair conditioner, socks and basketballs are always in demand, and go onto the shelves so our houseparents have easy access to them. We have several requests for help with Christmas presents for needy children on nearby Indian reservations and are putting aside hats and gloves, stuffed animals, coloring books and crayons to brighten their holiday.
Glenda and Cathy have also put aside a lot of nice things for our Christmas store on Saturday. There, our children shop for presents to take home to their families. I saw a stack of five crock pots sent in by one generous donor who specified they go reservation families. Baby and toddler clothes are also very popular as kids think about younger brothers and sisters back home. We are blessed with many generous donations that we in turn can share so they are put to good use.