Greetings from St. Joseph's Indian School.
The weather the last two weeks has been amazing. No blistering cold, rain or snow and temperatures have been in the 50's and 60's.
VALENTINE'S SOBRIETY CARNIVAL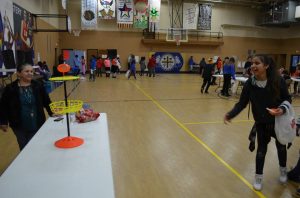 A week ago, we held our Valentine's Sobriety Carnival in the Rec Center. For the students in grades 1-6, there were various games of skill, chance, hope and luck that they could take part in.