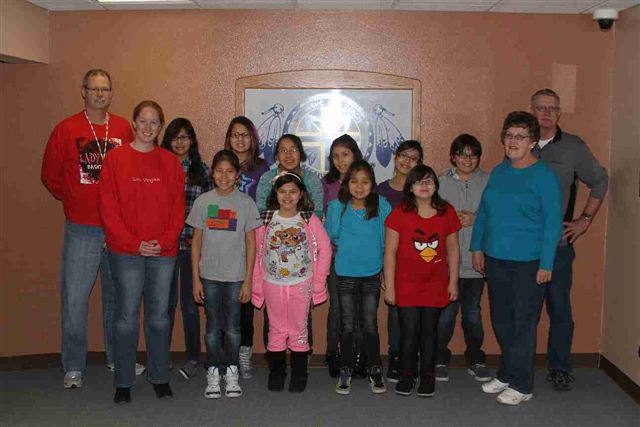 Hello everyone, this is Mike from the William Home (4th and 5th grade girls).  It is hard to believe, but we have started the fourth quarter of school here at St. Joseph's Indian School!
The last time I was here I told you about the William Home and their walking.  Well, we made our goal of walking 10,000 laps with a day to spare.  The girls did a good job of getting their laps in and finishing what they started.  10,000 laps is equal to 500 miles.
As we set our sights on the last quarter of school we are also preparing to take a day trip with the girls.  We are very excited about going to Sioux Falls. We will visit the zoo and the Washington Pavillion to see the science exhibit and the I-Max Theater.
The weather has also allowed us to get some outside play time, and softball season will be starting in the next couple of weeks.
We hope you are all enjoying our blogs as much as we enjoy keeping you up to date on the things we do at St. Joseph's!