Dear Friends of St. Joseph's,
As you may know I celebrated my birthday last Monday, May 12. I was informed there were a lot of birthday greetings popping up on St. Joseph's Facebook page.  Since I do not have a personal account, I went to another office to take a peek at the greetings.
Needless to say, I was overwhelmed.
There were over 180 greetings!  One hoped that my birthday would be "out of this world." It came close as there were greetings from France and Sweden, from both coasts and even from a fellow May birthday celebrator.
I am very grateful for your kindness and thoughtfulness and I give thanks to God for the chance to be here at St. Joseph's Indian School.
I am also grateful that many of your kind wishes for a happy birthday were accompanied by statements of support for our school and the Lakota (Sioux) children we serve. Your generosity makes it possible for us to offer so much to the Native American students and their families. Because of this important work, nine of our students graduated high school yesterday!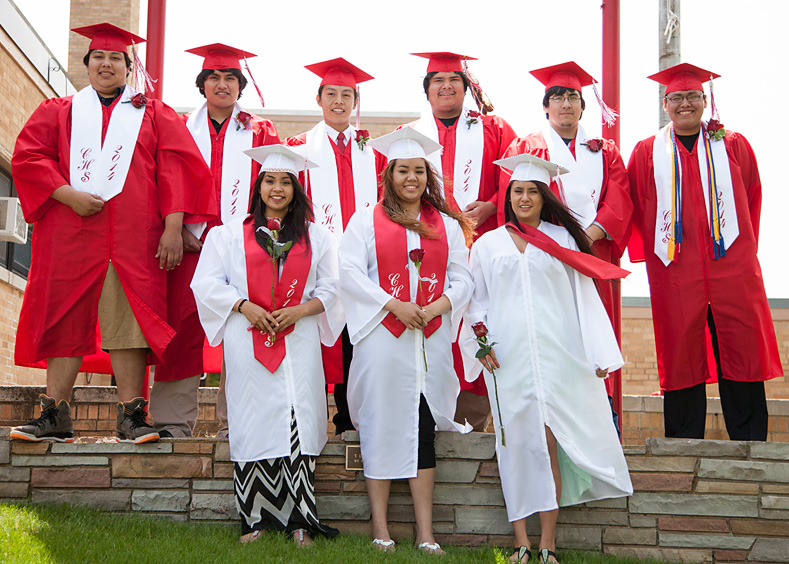 Pilamaya – thank you – again for your thoughtful greetings!  I appreciate the prayers you offer up – we can always use them.
May God's blessings be with each of you on your special day when you celebrate the gift of life given to you and the many gifts and talents with which you have been blessed.
Fr. Anthony Kluckman, SCJ
Chaplain