Greetings from St. Joseph's Indian School. I hope this blog finds you all well!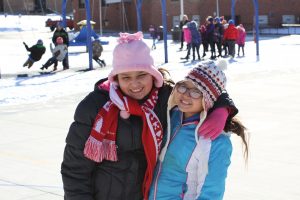 CATHOLIC SCHOOLS WEEK
Last week, we joined Catholic schools from all around the country to celebrate Catholic Schools Week.
Since 1974, National Catholic Schools Week is the annual celebration of Catholic education in the United States. The theme for the National Catholic Schools Week 2017 is "Catholic Schools: Communities of Faith, Knowledge and Services."
Throughout the week, Catholic schools focus on the value Catholic education provides to young people and its contributions to our church, our communities and our nation. Here at St. Joseph's, a variety of activities took place to celebrate and honor the week.
NATIONAL HONORS SOCIETY
Last Thursday, St. Joseph's National Honor Society chapter inducted new members. The National Honors Society is a way to encourage all our students to do their best in class and use their knowledge and talents to reach out in service to others. We are proud of our current members and our new inductees.
CHILI AND SOUP CONTEST
Our Human Resources Department recently hosted our annual Chili and Soup contest. In the past, employees would cook up their favorite chili and soup concoctions and compete for the title of "Best Chili" or "Best Soup".
This year, they switched it around a bit—the chili and soup was provided and contestants were asked to bring in a favorite dessert.  There was a big turnout of staff to sample all the entries and prizes were awarded in several categories.  All agreed it was a delicious and fun way to develop a sense of comradery.
BOWLING
St. Joseph's bowling season has been under way for several weeks.  We have eight teams made up of bowlers from 7th-12th grade.
This year, in order to take some of the pressure off, it was determined there would be three points per weekend a team could win—one point for total pins in each of the two games bowled and then a point for most pins total.
Our rec center staff wanted to encourage the students and adults taking part this year to have fun rather than trying to always 'beat' someone on the other team.
The standings are close and we have another 3 weeks to determine the champions. We will keep you updated on our season as it continues.
CHRISTMAS
On a recent Saturday when I was going to get the mail, I noticed one of our small busses heading off campus.  I didn't think much of it, but I spent a minute or two trying to recall if there was some sort of athletic event going on.
About an hour later, I was heading to my office when I saw the bus return. After the bus came to a stop, the young men from Raphael Home began exiting the bus with sacks in their hands and smiles on their faces.
When I bumped into one of Raphael's houseparents, I asked what they had been doing.  I was told they had decided to go to Shopko to use some of the gift cards they had received for Christmas.
The houseparent stated they had a great time shopping for good deals and fun toys!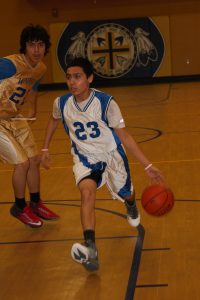 BASKETBALL
St. Joseph's basketball teams have been quite busy.  In addition to many games the past few weeks, our students have also been learning the life lesson that sports and representing St. Joseph's on the court is a privilege, not a right. Academics and behavior always come first!
REGIONAL SPELLING BEE
This past Saturday, I traveled to Mitchell, South Dakota to escort several of our students as they took part in the annual regional spelling bee.  We had a great time and a great day.
Blessings to you and your family this week. May God's grace and love surround you and your families.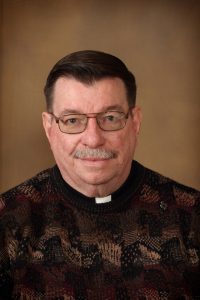 Fr. Anthony Kluckman, SCJ
Chaplain