What's a kid to do?  It's so cold outside that you can't stay out very long.  Cabin fever is starting to set in.  The TV is getting boring.  "I know!  Let's go to the Rec!"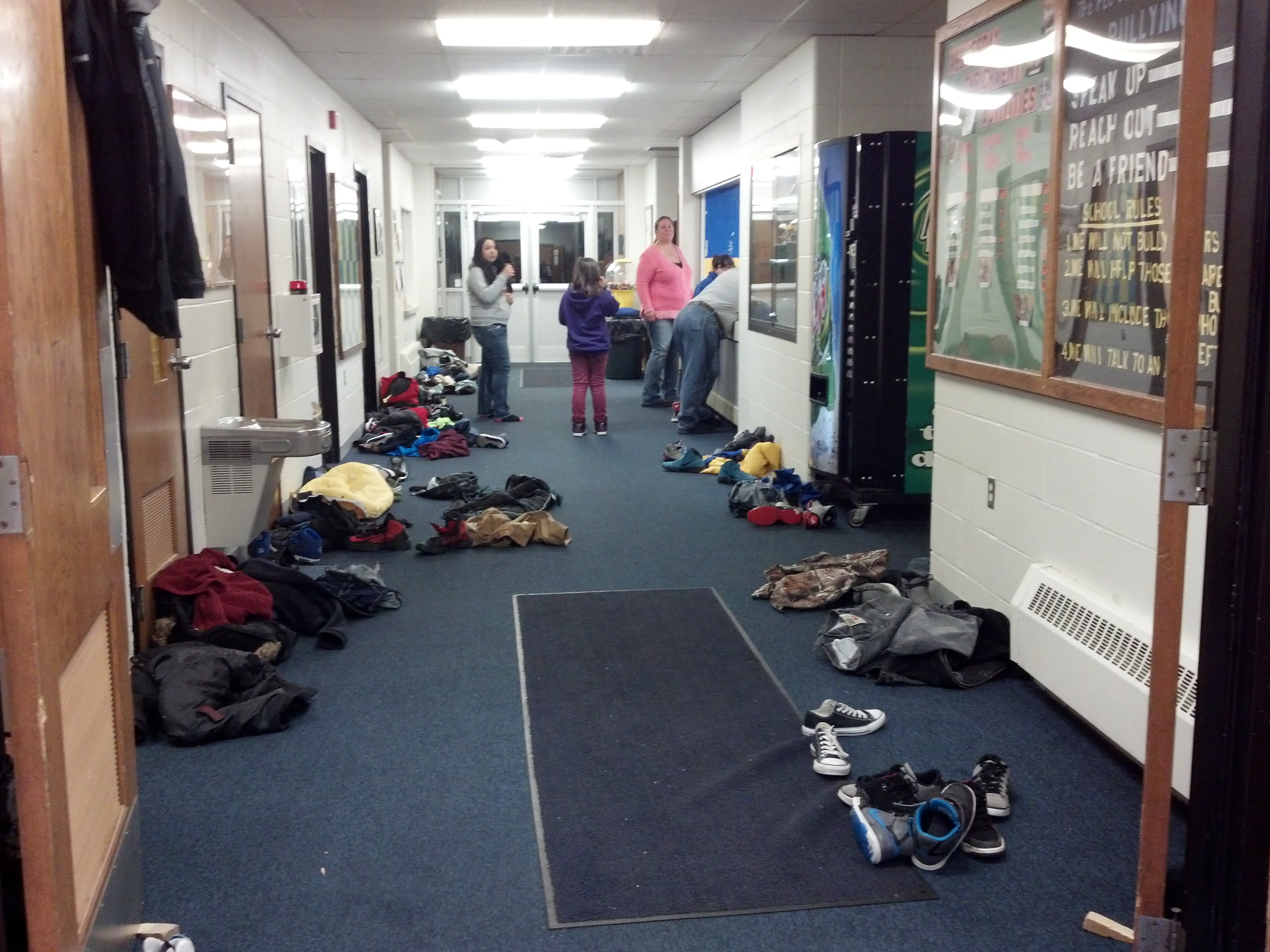 The Recreation Center at St. Joseph's is the place to be in any season, but especially during these short winter days in the cold of South Dakota.  The gymnasium and the pool are the most popular destinations, but the Recreation Center offers a whole lot more. In fact, when I started working there this fall, I was amazed at the variety of things to do and services they offer our Lakota (Sioux) students!
Hello, my name is Anita and this is my sixth year at St. Joseph's Indian School.  For the first five years, prior to my "second retirement" last June, I worked as a houseparent at the Sheehy Home for high school boys.  Before that, my husband and I raised three sons while he worked as a teacher and I as a social worker.  Even though we'd been in our professions for 30 years, we weren't ready for the rocking chairs!  That's when we discovered St. Joseph's and their mission.
But, back to the Rec Center…starting with the gymnasium.  Besides being available for individuals to come down and shoot some hoops, the gym is used on a regular basis for activities for the Lakota children:
Boys' and girls' basketball leagues, for grades 4-8. Each team is complete with two coaches, uniforms, and a schedule to play schools from nearby communities.  This fosters team play, cooperation, and good sportsmanship.  In addition, the connection to the local communities is very important to fulfilling our mission for the Native American children we serve. We want people to come here to see what we're about and for our students to interact with other children from other areas.  The girls' teams finished their season in December and the boys teams are just getting started. In conjunction with boys' basketball season, some of the girls are now involved in cheerleading.
Wednesday Night Enrichment Activities for everyone in grades 1-8. The groups are lead in an activity appropriate for their age by two of the Rec Center's staff members, usually Mark and Andy.  Houseparents are on hand to help out if needed.  Our Rec Center staff focuses Enrichment on activities that EVERYONE can participate in (not everyone is a volleyball or basketball player) in order to promote physical and developmental skills, cooperation, exercise and grow a strong body, and to simply have FUN!
We also have a Concession Stand that is open during certain events, like basketball and volleyball games. St. Joseph's high school students often volunteer to help Rec staff operate the stand during those events.
When the gymnasium is not being used for programmed activities it is available for any of St. Joseph's homes to use. It is also used for other St. Joseph's student events such as school dances, Halloween and Valentine parties, sobriety celebrations and powwow.  Plus St. Joseph's staff utilizes the space often for staff training or gatherings.  There have also been numerous occasions where the local community reserves the gym for an activity, plus the Chamberlain High School athletic uses it for practice when there is a conflict in their facilities.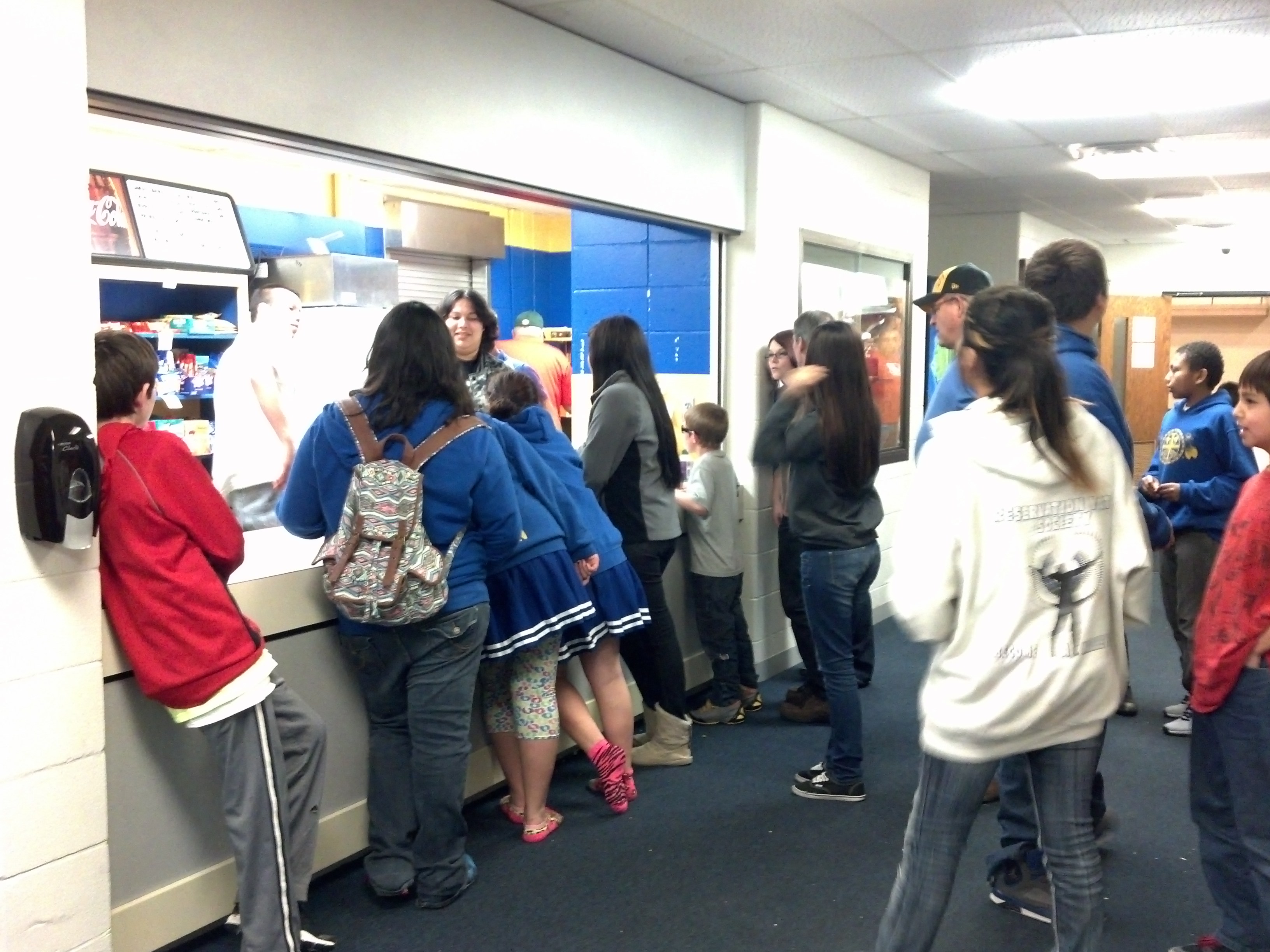 That's only the gymnasium usage in our Recreation Center!  In upcoming weeks I'll be updating you on all the other things that we having going on here—stay tuned!