Greetings from the banks of the Missouri River!
This past weekend was a busy and exciting one for the Lakota children.  Since they are home for Christmas break, we celebrate Christmas when they return to St. Joseph's Indian School after the first of the year.
This past Sunday was that day!
Some of the students act out the Nativity and the visit of the Magi during the Sunday Mass. Afterwards, everyone heads to their campus homes to open gifts. It is exciting to see the sheer joy that comes over the children's faces as they tear packages apart to see what Santa –  through your generosity – has brought them.  We were blessed with nice weather on Sunday, so several students were able to go outside and enjoy their remote controlled cars. The onset of spring and warmer weather will give others the chance to use new footballs, soccer balls and basketballs.
You can see more photos here.
On Saturday, St. Joseph's spelling bee winners traveled to Mitchell, South Dakota (about 70 miles from campus) to take part in the annual Corn Palace Regional Spelling Bee. St. Joseph's had nine spellers participate!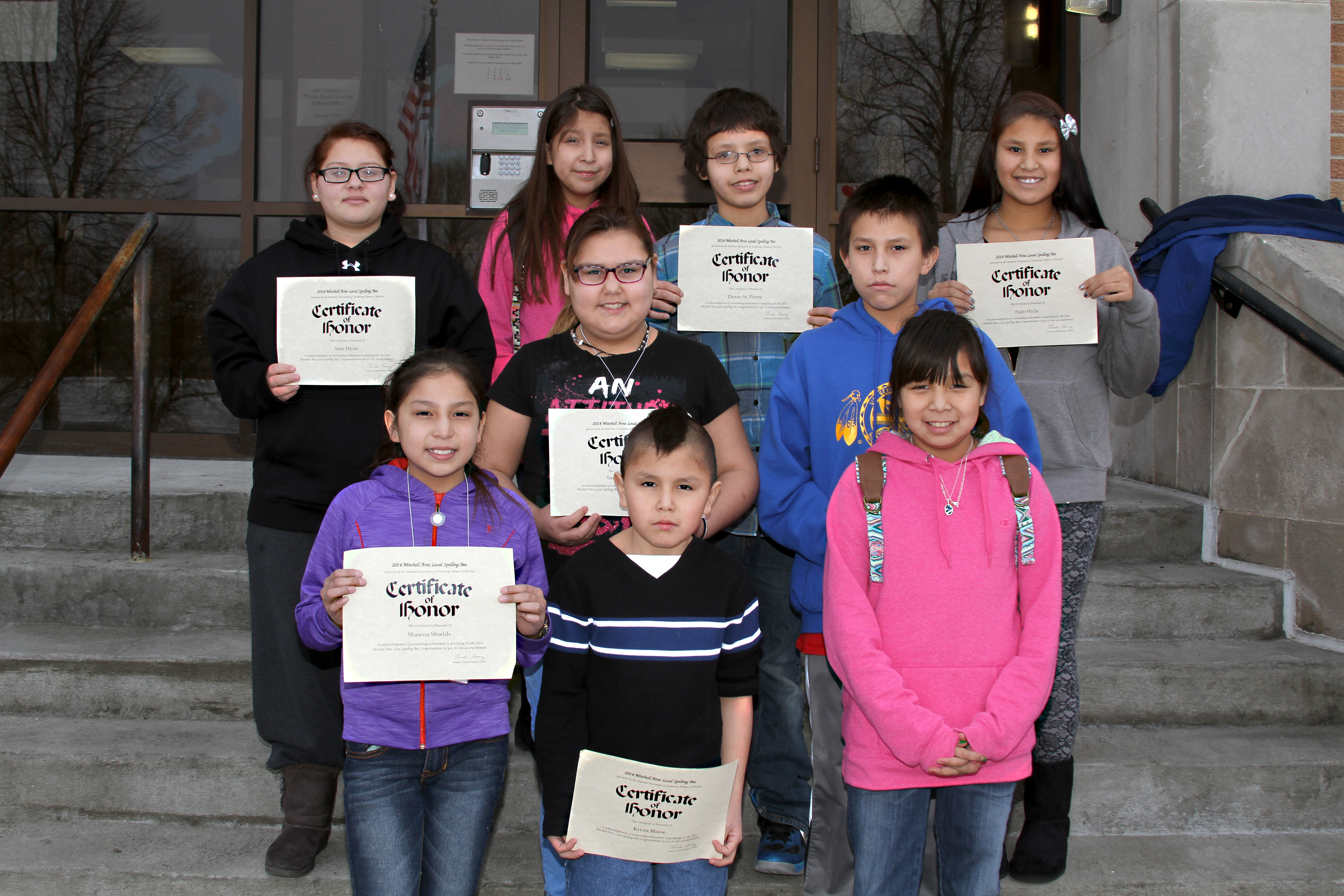 Two of our students captured 3rd place in their age group and all were in the top ten at their grade levels.  Congratulations everyone!
You may recall that a team of high school students was going out to Rapid City to take part in the Lakota Nation Invitational's (LNI) Knowledge Bowl.  One member of our team, a 9th grader named Liliana, took top honors in the geometry and grammar categories of the individual competition. Congratulations Liliana!
The boys' basketball season got underway Monday with our 7th and 8th grade teams taking on Kimball – a small community just east of Chamberlain.  Unfortunately, the Braves came up short this time but look forward to improving throughout the remainder of the season.
We are looking forward to starting the girls' inter-city basketball league this Sunday.
I hope everyone has a great week!  Let's keep those dealing with the water contamination problem in West Virginia in our prayers that it all gets resolved quickly.
Thanks again for your generosity.
Sincerely,
Fr. Anthony Kluckman, SCJ
Chaplain