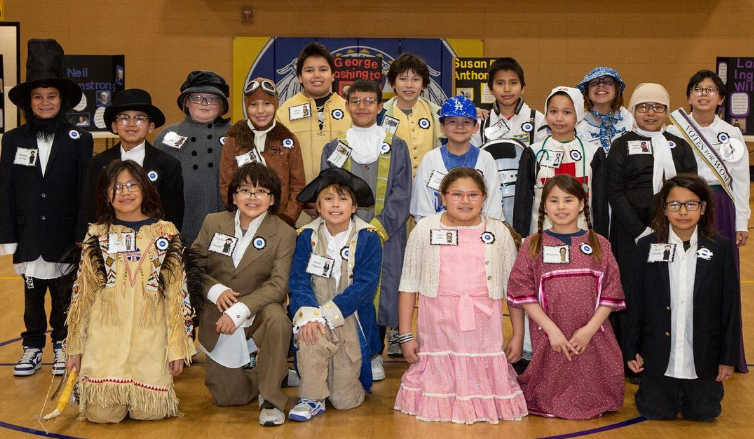 Many of us have joy-filled childhood memories of dress-up days and pretending to be someone famous. St. Joseph's Indian School's third-grade teachers, Melissa and Jen, combined these two happy pastimes for their students in a wax museum experience in March. The day coincided with on-campus parent-teacher conferences, so families got to join in the fun.
Nineteen students wore period clothing related to a historical figure of their choice. Each child studied their person and prepared to act the part. When prompted by the push of a button, the mannequin-still students came to life and recited their biographies.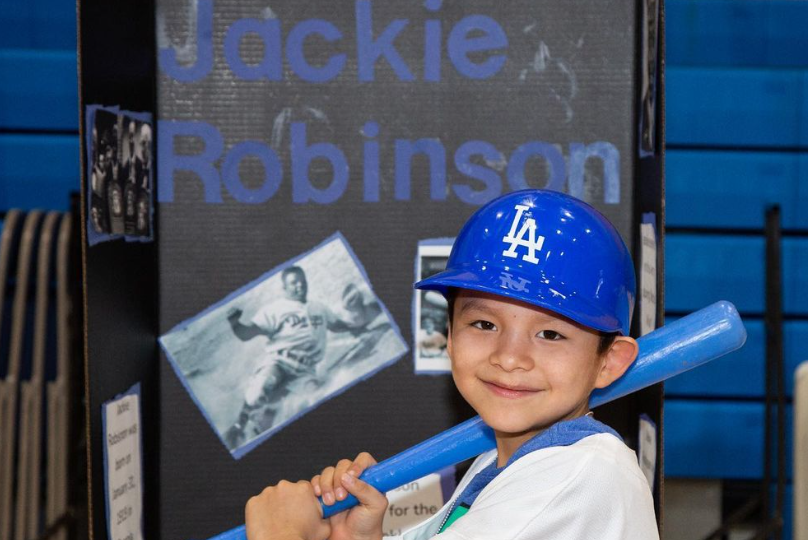 Jackie Robinson, Harriet Tubman, Clara Barton, Susan B. Anthony, Benjamin Franklin and other famous historical figures were all present.
Josephine explained, "I chose Harriet Tubman because she was interesting, and I wanted to learn more about how she helped free slaves."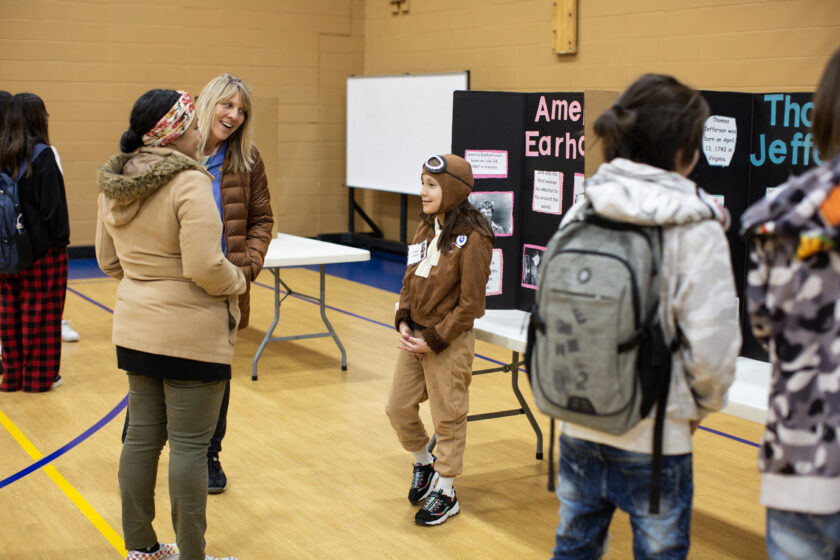 Sophia had a different reason for her choice, saying that because she aspires to be a nurse someday, she took on the persona of Clara Barton.
"I wanted to be Susan B. Anthony because she devoted her time to helping women have the right to vote," said K'AnndieLove.
For Chantz , what drew him to play Benjamin Franklin was learning about the experiments Franklin did. We'll watch Chantz if we see him heading outdoors with a kite and a key during the next thunderstorm.
The entire class was in attendance to play their parts, each with a unique reason for selecting their historical figure, each dressed up and ready to speak at the push of a button, and each making a joy-filled memory for everyone who shared in the day.