Fr. Joe and Fr. Vincent stopped by from Lower Brule, where they are in charge of pastoral work on the two Indian reservations nearest St. Joseph's Indian School. They are replacing a 30+ year old heating and cooling system and we needed to talk about that project. Since I was pastor there before coming to the school, we also caught up on people and events in the parish.
I was looking forward to hosting them for lunch at our community house, but we had some complications.
To help get ready for our 35th annual powwow, we decided to trench in a water line to the pavilion. That will help make clean up for the supper and concession stand a lot easier. They had to shut off the water to our house in order to do that, and I had set some pots of water aside. But in digging there was an older electrical connection that wasn't correct on our underground maps, and power got knocked out too. Besides all the computers going down for a while, we got things up and running in short order, and it didn't interrupt the school day. But with no water or electricity, going home for lunch wasn't happening, I treated Fr. Joe and Fr. Vincent to a café in downtown Chamberlain instead.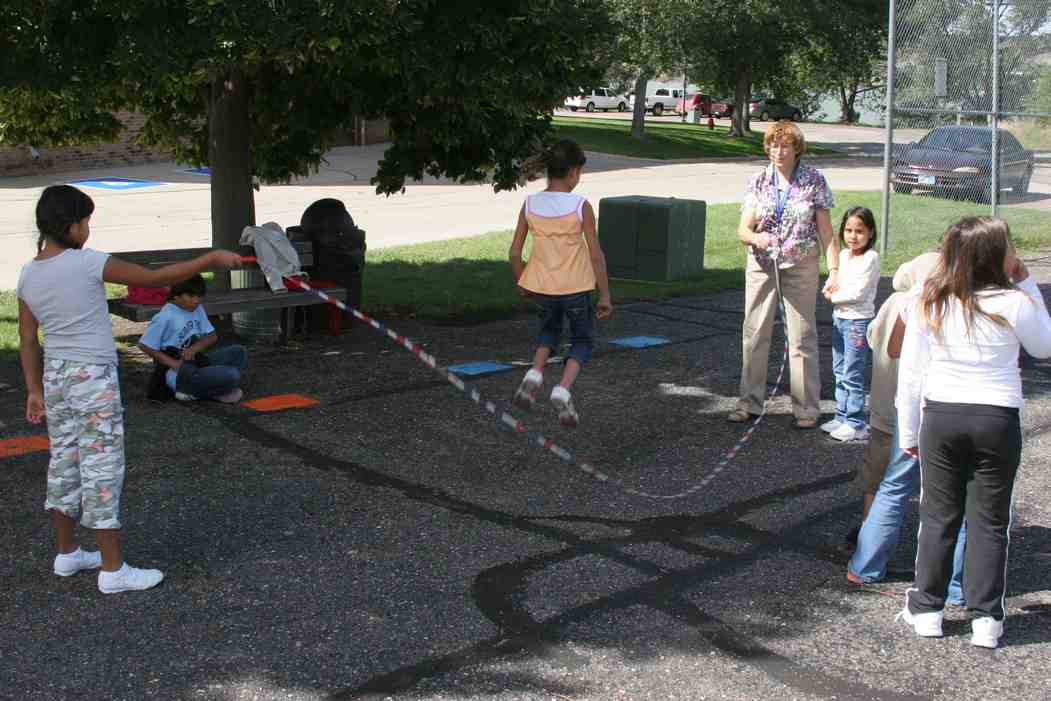 Going by the Benedictine Homes after school, I saw some of our youngest girls twirling a long jump rope. I was in a playful mood, so I jumped in and joined them. I used to jump rope a lot when I was training for basketball. I lasted a long time, which is another sign the nerves in my foot are continuing to heal and grow stronger. And I got some smiles and laughs out of the little ones to see me joining their games.