Monday, January 17, 2011
Our 5th graders have been learning about Math and Science all week in a special unit designed by "Operation Starbase" a program put on by the State of South Dakota. In past years they build rockets they ignited and shot high into the air from our football field.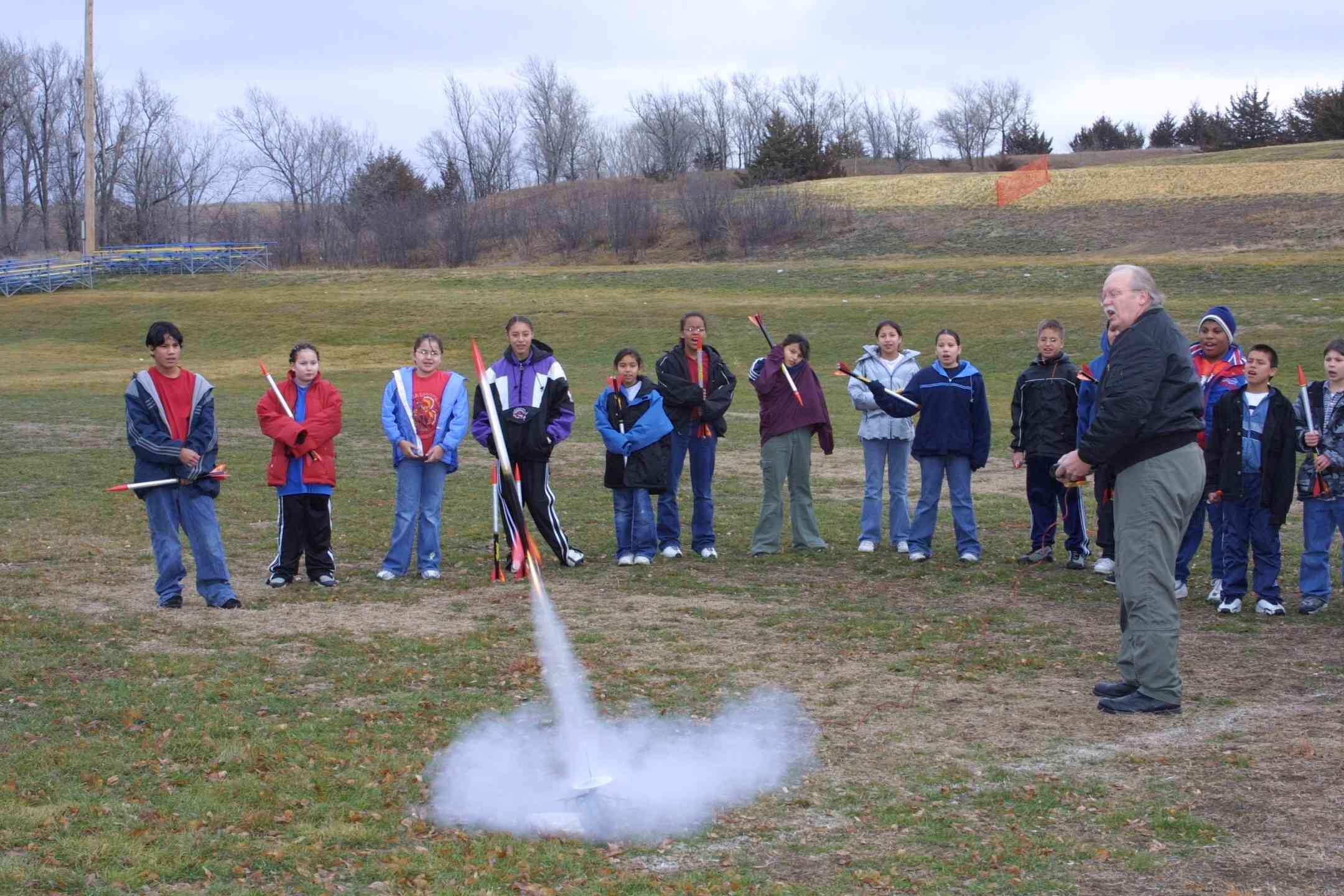 January in South Dakota is not the best time to try an outdoor launch, since the field is covered with snow and the temperatures are in the single digits. The program did undergo a change anyway this year. These new "rockets" the students built were made of plastic straws, rubber tipped cones, and feather shaped fins they themselves designed. They were launched with air pressure rather firepower, and the goal was to try to land their craft on a moon shaped target. Students had to adjust air pressure and angles to shoot for the moon. While it may not have had the wow factor of a rocket hissing high into the air, our students got to launch multiple times, and had lots of fun. This approach helped teach about angles, numbers and basic science.
Chamberlain's superintendent of schools gave our staff a presentation on a school board proposal to build a new gym/ exercise facility/performing arts center onto the public high school where our St. Joseph's students attend. It will take the community about 15 years to pay off a bond to finance the center. Money for education is getting tighter as the state cuts back to meet budget shortfalls in this economy. It's been a dream for several years, and this school board is trying to find a way to see if it is feasible.
At Afra Home (1st-3rd grade girls) I welcomed Alyssa, our newest student. Her brother is in the high school program, and she has several cousins at St. Joseph's Indian School, so she was already adjusting quite easily. At supper, Lynaiah asked for something that surprised me, "May I please have seconds on peas"? We do make sure the students take some of each kind of food for a balanced diet, and I'm glad when they discover that eating vegetables isn't a bad thing. I helped review spelling words and math homework before calling it a night.