The SCJs have an 11:30 prayer time, usually for adoration and mid day prayer before lunch. Our houseparents usually have free time during school hours, but I happened to run into Tony on my way to the chapel to set up.
"You do this every day at this time?"

"We sure try to."

"How cool!"
I appreciated the support and affirmation, but also realized staff shouldn't be surprised to know that prayer is the foundation of all the other things we do. For all the administrative skills that I've needed to learn, St. Joseph's Indian School is primarily a ministry. If we're not in touch with the Lord's will, in vain do we labor. Each day, I lift up the needs of staff, student, donors, tribal communities, nation and world, hoping all of us can walk the path God sets before us.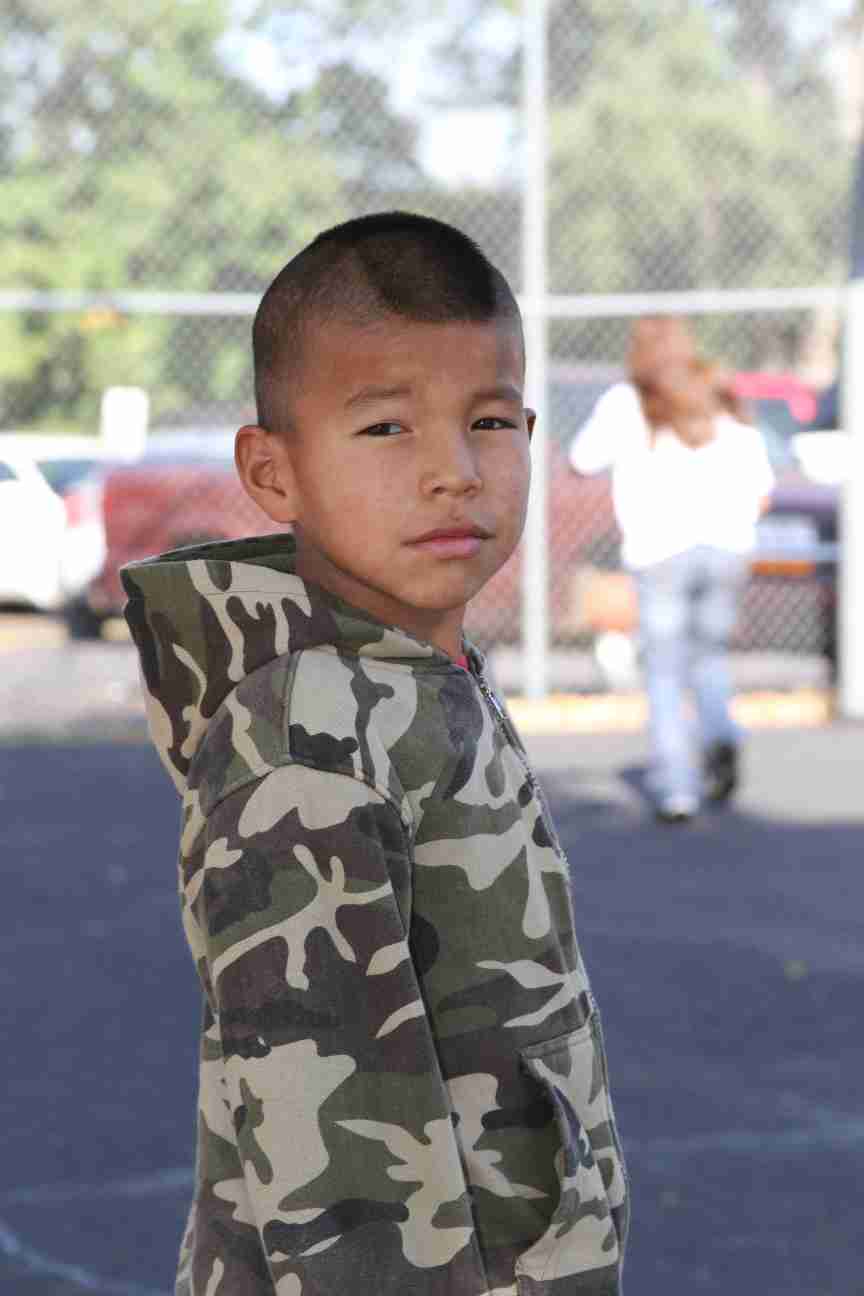 Mary Jane, who oversees Admission, sent us the summary profile of the new students we accepted this year. More students are coming to us from families living off the Indian reservation, in places like Rapid City, South Dakota and Sioux Falls, South Dakota or some of the border communities near Indian reservations. Numbers don't tell the whole story, but give us a glimpse of issues the students might be dealing with.
Of our 37 new students attending St. Joseph's Indian School:
only 2 live with both parents
14 didn't live with either parent
15 had problems with school attendance
18 were witnesses to domestic violence
22 had family difficulty with drugs or alcohol
Tonight was our girls basketball opener against Lyman County, which is the next school district west of Chamberlain. Lots of familiar faces were in the stands, even on the visiting side, since I used to be pastor in Kennebec and Reliance. I always enjoy those occasions as a chance to visit with folks and catch up. Some staff were in the position of cheering for a niece on one side of the court, and their classroom student on the other. St. Joseph's won two, and Lyman one, as all of our girls got the chance to run the floor and show what they've been practicing so hard for.