A few weeks ago, the Perky home (boys, grades 4-6) enjoyed an early Thanksgiving dinner, before school let out for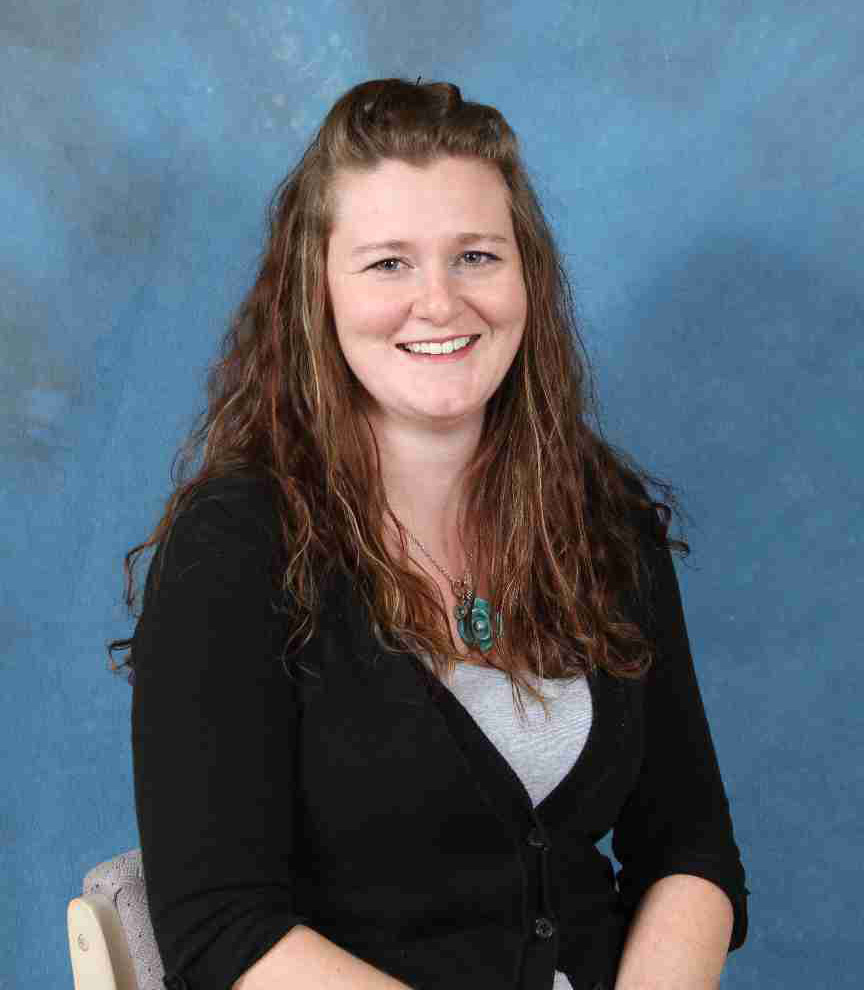 break. My fellow houseparents and I decided to make it "extra fancy" and practice some social skills while we celebrated. It was great!
The boys all helped with setting the table and serving. We used the best linens and dining set we could find at central receiving – thank you to the donors who sent it!
The boys enjoyed having coffee with creamer with their dessert, learning how to make a toast for a happy and safe Thanksgiving break for all and even eating by candle light. One of the boys said 'we're just like the adults now!'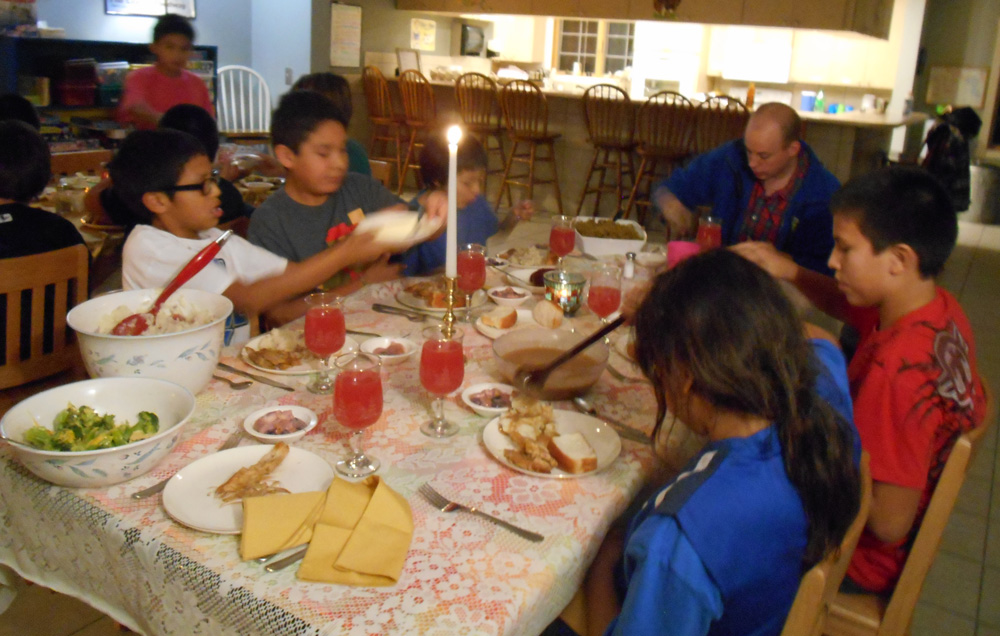 Then school let out for Thanksgiving break, and I also worked the break home and got ready for my second Thanksgiving dinner.
Some of our students don't have the opportunity to go home for every break. High school students sometimes have obligations through Chamberlain High School (sports practice, for example) and decide to stay at St. Joseph's instead of going home for break. Whatever their situation, there's always a place for them at St. Joseph's Indian School!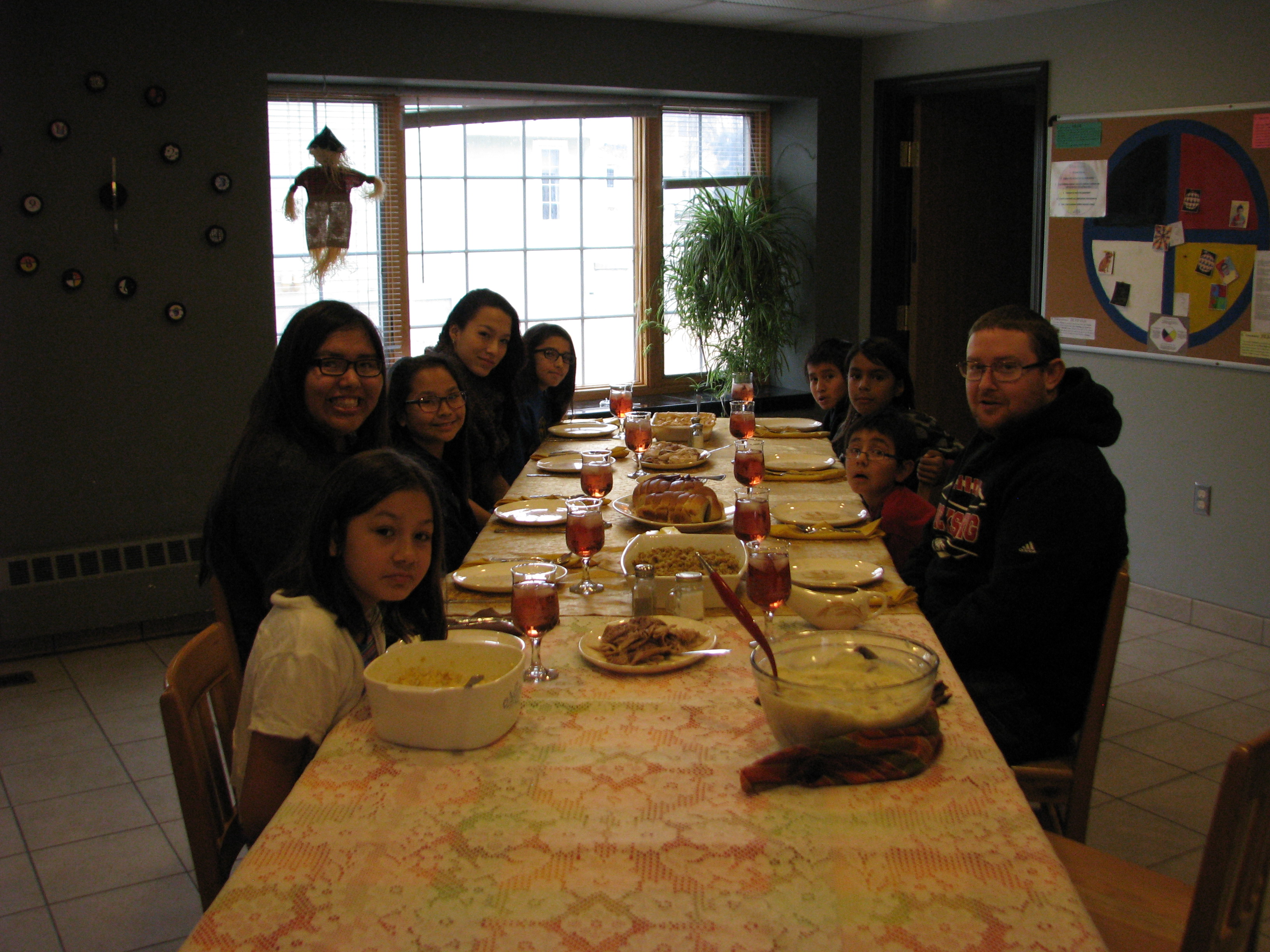 Thanksgiving Day, we had students of all ages in the break home, boys and girls. I had already had some practice with our Fancy Dinner, so I had my "Turkey Plan" down pat.
Most of the kids relaxed throughout the morning and early afternoon, watching football and playing games. An intense competition of Just Dance 2014 carried on throughout the morning.
Just like before, students helped prepare our fancy drinks and appetizers, and then helped set the table with our best linens.
And then we stuffed ourselves!
Growing up in my family, the kids were usually shipped off to the movie after Thanksgiving dinner to give the parents a naptime. We thought we would do something similar, so we were on the go to Mitchell for a movie before you knew it. The kids enjoyed having a choice of more than one movie (we love our local theater, but only get one movie in Chamberlain) and the adults enjoyed their first nap of the day in a theatre. We all enjoyed a wonderful Thanksgiving meal and it was fun to be together.
And here it is almost Christmas… Merry Christmas and a Blessed New Year to you and yours!
Cheers and Thanks,
Stephanie